The Hunter Valley is one of Australia's most renowned wine regions, and there are certainly plenty of great tours to choose from. From intimate tastings with local winemakers to comprehensive wine tours with knowledgeable guides, these experiences will have you sipping wine like a pro in no time.
Hunter Valley Related Articles
The Best Wineries in Hunter Valley
Dog-Friendly Wineries Hunter Valley
Boutique Wineries Hunter Valley
The Top Hunter Valley Wine Tours
Tour types covered in this article:
Private Winery Tours Hunter Valley
Winery And Brewery Tours Hunter Valley
Hunter Valley Winery Tours From Newcastle
Hunter Valley Winery Bike Tours
Private Winery Tours Hunter Valley
Hunter Valley Private Tours
Let's be honest, it's an absolute treat having a dedicated and designated driver without feeling guilty about it! Take advantage of the guide's local knowledge and experience and make the most of your stay in the Hunter Valley. They've been scouting this beautiful wine region for over 20 years, and it shows in their private wine tour of Australia's most unique wineries as well as tasty local produce and boutique wine tastings.
Glenn and Margaret Wendt are the captains of this ship, but instead of rum, the poison of choice is a good drop of vino. They're enthusiastic about the lovely Hunter Valley and have put in a significant amount of time researching every aspect of this fascinating wine region. You'll get either Rebecca, Gareth, or Lauren as your local drivers from the Pokolbin area of the Hunter Valley.
We recommend this tour if you're looking for something more exclusive and off the beaten track!
Website: Here
Reviews:

5.0 ⭐️ Google Review from 22 reviews
Hunter Valley Winery Tours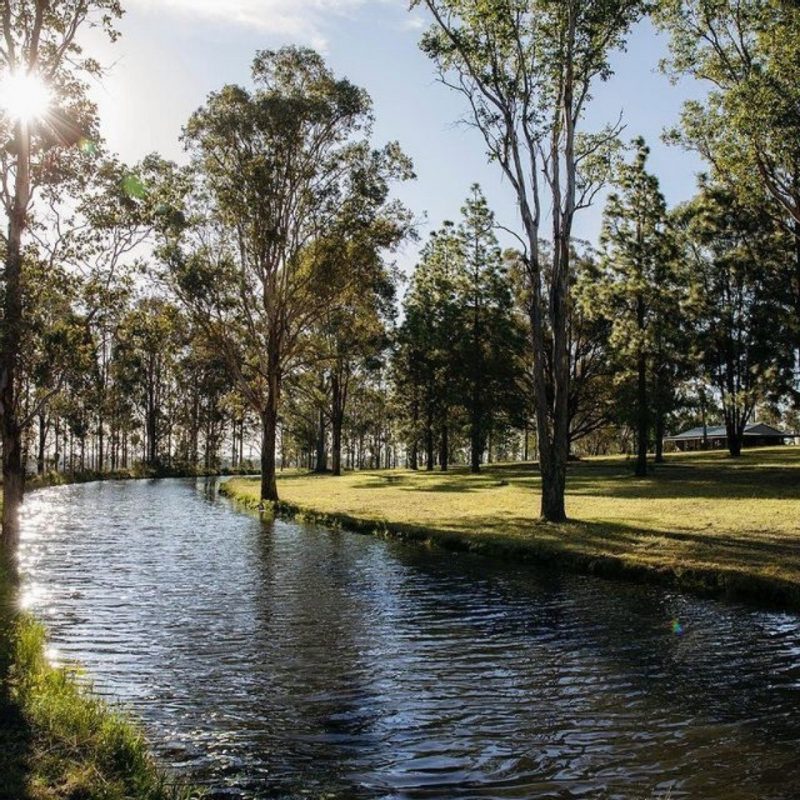 A splendid day out with Hunter Valley Winery Tours, journeying through the gorgeous region, visiting several wineries, including Adina Winery, Gartelmann Winery, and Stomp Wines. Stopping for lunch at the Cellar Restaurant at the Hunter River Gardens before tasting some spirits at the Hunter Distillery.
Visit the Hunter Valley Food Cafe to try some of the region's fruit and enjoy a private cheese tasting with the Hunter Valley Cheese Company, then stop by for chocolate-covered strawberries and a sample plate of Hunter Valley Chocolate Company's finest chocolates.
Hunter Valley Winery Tours includes personalised service, pleasant employees who are available on call, and customisable packages to match every requirement and budget. Pick-up and drop-off services can be added to accommodation and pampering offers or any combination of services you desire.
Website: Here
Reviews:

4.9 ⭐️ Google Review from 10 reviews
Winery And Brewery Tours Hunter Valley
Two Fat Blokes
Two Fat Blokes is a family-owned company. The staff are energetic, knowledgeable, and there is a sense of comradery amongst them. In truth, it's apparent that the one thing they all have in common is their adoration and affinity for the Hunter Valley.
The Hunter Valley has a lot to offer, and on this gourmet Hunter Valley wine tour, you'll get well acquainted with the real people, hidden boutique wineries and restaurants, as well as some fantastic cuisine and wine. The tour guides are well-versed in food and wine and know the Hunter Valley area like the back of their hand.
When it comes to wine tours in the Hunter Valley, individuals seek various things – some to party, others to lounge and relax, and some like to get into the complexity of the wine-growing craft. SO what qualifies a candidate for The Two Fat Blokes Hunter Valley Wine Tour? They like great cuisine, fine wine, and an experience that will stick around in the memory bank for years to come (depending on your age).
Website: Here
Reviews:

4.6 ⭐️ Google Review from 1,442 reviews
iHop Hunter Valley Wine Tours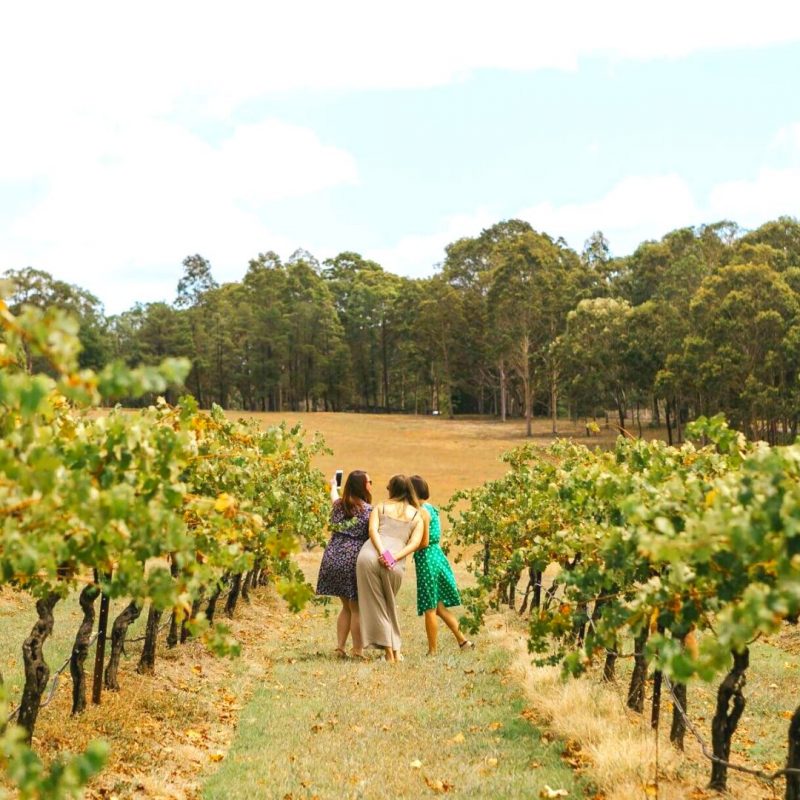 This Hop-On Hop-Off Bus Service was the first of its kind in Australia. iHop now offers a range of fully guided day and night tours that focus on food and drink experiences designed to showcase the best the Hunter Valley Region has to offer.

iHop provides a variety of adventure activities for individuals, families, and groups alike. From self-guided personalised Hop-On Hop-Off Bus Tours to on-demand transportation services with Premium Food & Drink Pairing Tours to half-day guided excursions. They have something for everyone catering to customised private and corporate trips!
This Hunter Valley wine tour has been designed to boast all that the region has to offer, from internationally renowned and boutique wineries, microbreweries, and casual through to chocolatiers, cheese shops, shopping villages, and fine dining venues. These Hunter Valley wine tours cover the most popular locations in the Hunter Valley region, as well as the lesser-known hidden gems! We recommend getting in touch and allowing the experts to listen to your requirements and tailor a trip for you.
Website: Here
Reviews:

5.0 ⭐️ Google Review from 101 reviews
Hunter Valley Winery Tours From Newcastle
Taste of the Hunter
Owner and operator at Taste of the Hunter, Suzanne is delighted to be a resident of the Hunter, and she's enthusiastic about sharing the region's distinctive wines and intriguing tale through fascinating wine travel experiences that incorporate local knowledge with delectable produce.
Tastes of the Hunter provide trips from Newcastle, the Central Coast, and Sydney. Tastes of the Hunter has recently expanded by adding multi-day experiences in both the wine and travel sectors.
The Hunter Tastes of the Hunter Tour is not simply a wine tour. The region has more to offer than just its famous red and white wines, and Suzanne and her team thrive on putting their guests in touch with cellar door and venue staff who are enthusiastic about their delicious selections.
They adore providing a contemporary tour experience with customisable excursions that cater to your group's specific requirements and interests.
Website: Here
Reviews:

5.0 ⭐️ Google Review from 48 reviews
Hunter Valley Winery Bike Tours
Grapemobile Bicycle Hire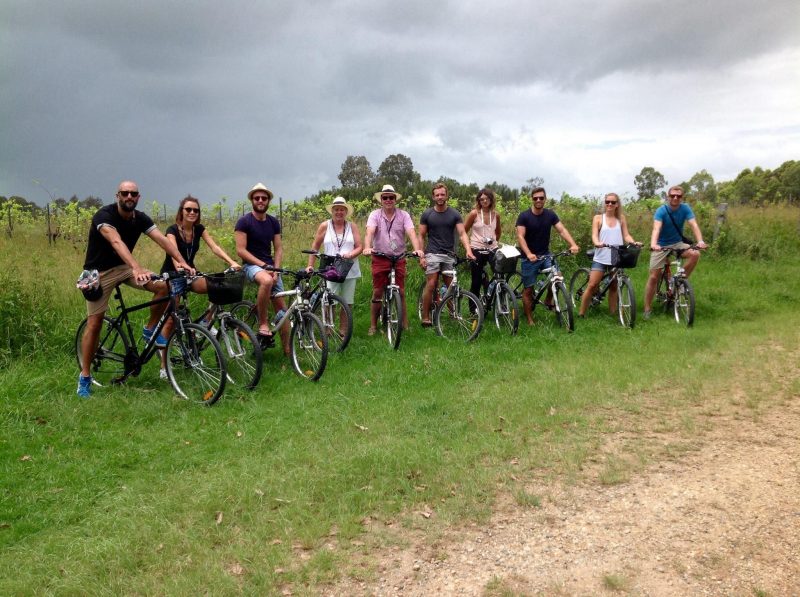 Grapemobile Bicycle Hire is the go two cycling wine tour in the Hunter Valley.
They have all cycling needs covered, whether it's a romantic evening out with your partner, a fun excursion with the kids, or a pedal power journey.
The hire shop has everything you'll need for your bike allocation, including bike and helmet fitting and they're great at advising on direction and strategy – it's all about timing with bike tours.
Hire a bike and get the following: bicycle, helmet, sunscreen, suggested tour map, and of course, roadside assistance. Their hours are 10.00 am to 5.00 pm on Wednesdays through Sundays.
Have a look at their website for more. We would certainly recommend this service if you're looking for a more adventurous encounter whilst visiting the Hunter Valley.
Website: Here
Reviews:

4.8 ⭐️ Google Review from 165 reviews
Wine Regions Hitlist of Wine Tours in the Hunter Valley
f you are looking for a snazzy wine tour, the Hunter Valley is definitely the place to go. With a heap of tours to pick from, you're going to find (at least) one that fits your vibe and interests. So don't wait any longer. Book your Hunter Valley wine tour today and experience some of the best wines in the world!