While we must admit we love a boozy winery bus tour, we'd argue that the best way to experience a winery is through a long leisurely winery lunch.
It's the ultimate, soul-soothing way to spend a Saturday afternoon (or a cheeky Wednesday afternoon if you're feeling extra indulgent).
Head out 30 minutes from Perth and you'll find yourself in the renowned Swan Valley region, famed for its expertly crafted wines and delicious local produce. Treat yourself to lunch among the vineyards and countryside; breathe in that crisp air and settle in for a long afternoon of food, wine, and good company. 
Below, we share a selection of Swan Valley wineries for lunch that are sure to satisfy your taste buds. They're pleasing to the eye, too — we're all about those views. 
Swan Valley Wineries For Lunch
Whether you're after a lowkey toastie in an alfresco dining setting or you're looking to splurge on a lamb shank and full wine tasting experience, you'll find something to suit your palette in Swan Valley. 
These are our top six recommendations. 
Upper Reach Winery Restaurant and Cottage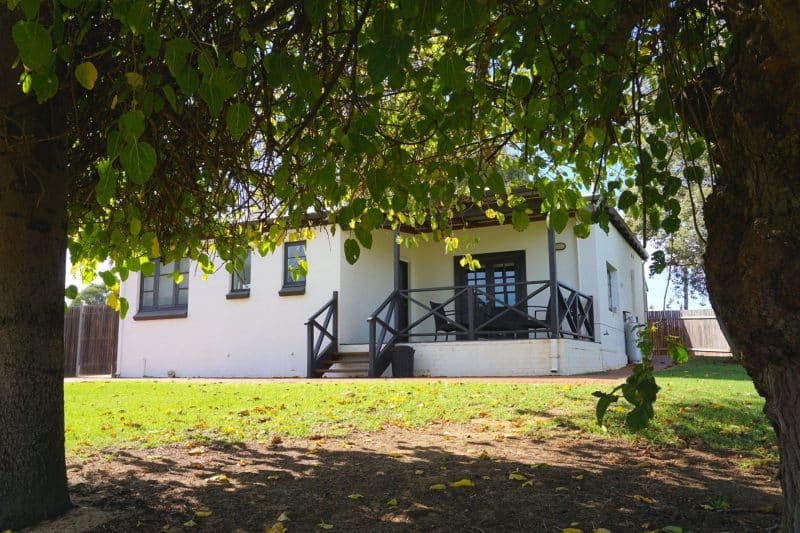 Upper Reach has an intimate yet established feel. 
The family-owned and operated boutique winery is headed by Derek and his wife Laura and is known for its award-winning reserve shiraz. If you're a red drinker, Upper Reach is a must-visit. 
The vineyard sits on the banks of the Swan River and features an elevated cellar door, alfresco deck, and restaurant. Grab a seat and take in those vine and countryside views.
Upper Reach's wines are crafted from estate-grown fruit and encapsulate the best of the vintage and the vineyard.
While visiting, you can meet the faces behind the wines and take a walk through the vineyard, or even enjoy a private tour.
The space is relaxed and welcoming, perfect for a long afternoon meal. The bistro-style lunch menu is available from Monday to Thursday, with set tasting plates or a la carte options on offer.
Crafted using locally-sourced ingredients, the menu features favourites such as a beef cheek, pork cutlets, and creme brulee, as well as Upper Reach specialties including the halloumi starter and dark chocolate peanut butter pie. 
Have a four-legged friend? Bring them along! Upper Reach is a dog-friendly establishment.
Website: Here
Address: 77 Memorial Avenue, BASKERVILLE WA 6056
Reviews:
4.6 Google Review from 194 reviews
4.5 Trip Advisor from 208 reviews
Edgecombe Brothers Winery
Edgecombe Brothers is a historic winery in the Swan Valley, known and loved for its fresh produce, rustic cellar door, and cafe restaurant.
The cafe restaurant is all about simple, produce-driven meals that pair perfectly with their wine offerings.
With a seasonal asparagus masterclass for visitors and a burger kitchen that opens every Friday night, there's no question that the team at Edgecomb Brothers are serious about good food.
Head in for lunch from Wednesday to Sunday for a laidback alfresco dining experience. Sink your teeth into classic toasties, share plates, tapas, pizzas, or typical winery-style mains.

There's also a kid's menu to keep the little ones happy!
Website: Here
Address: 1733 Gnangara Rd, Henley Brook, Western Australia 6055
Reviews:
4 Google Review from 197 reviews
4 Trip Advisor from 192 reviews
Sitella Winery & Restaurant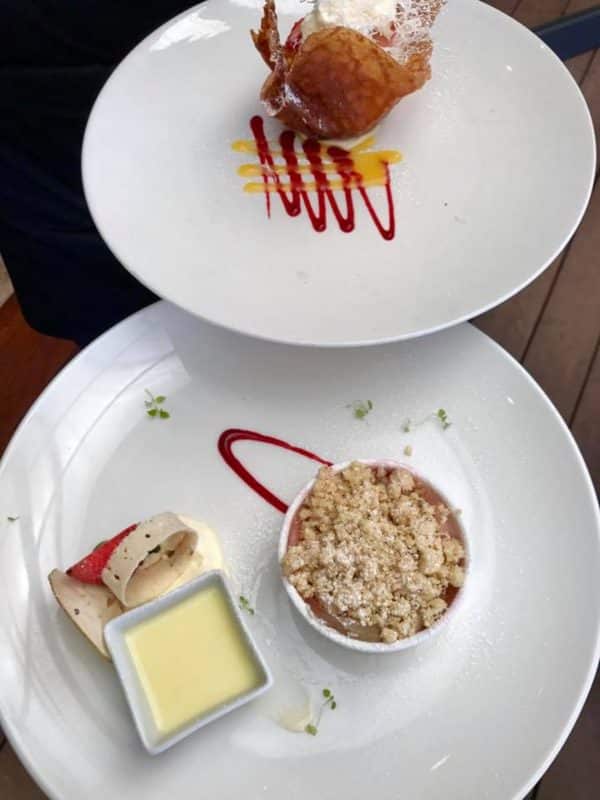 Nestled among the vines on a winding road along the Swan River, the Sitella Winery & Restaurant boasts breathtaking views of the vineyard and valley from their verandah. 
There's truly no better setting for a long and leisurely lunch.
Sitella is owned by Simon and Maaike Berns, and was first founded in 1998. Since then, it's become one of the most well-known venues in the region, celebrated for its fine dining experience and award-winning wines.
From Tuesday to Sunday, get a taste of the incredible weekday, weekend, or seasonal menus. With Mike Price as the head chef, you know you're in for an exceptional feed. Mike has 30 years of experience in the culinary world, having worked in Australia, London and France.
Mike's also one of Swan Valley's Humane Food Ambassadors for Sittella, an initiative by the City of Swan and sponsored by the RSPCA. 
Warm your belly with the winter-favourite gnocchi or soup of the day, or go for a classic grilled black Angus steak.
As for dessert, we can't look past the chocolate-tasting plate. *Chef's kiss*. 
Website: Here
Address: 100 Barrett St, Herne Hill WA 6056
Reviews:
4.2 Google Review from 265 reviews
4.5 Trip Advisor from 481 reviews
Lamont's Winery
The Lamont family is one of Western Australia's premier wine and gourmet food dynasties, and the offerings at their Lamont Winery prove their authority in the space.
Lamont Winery is set in a natural bush setting and welcomes visitors warmly into its friendly atmosphere.
With lots of open space, a revamped cellar door, and a relaxed dining setting, the venue is ideal for laidback lunching. 
Enjoy a complimentary tasting of the Lamont wines at the cellar door before settling in for a delicious lunch.
The menu offers freshly baked baguettes topped with a range of butters, duck liver parfait, or brie drizzled with honey.
Share plates include paprika spiced chicken breast and coconut crumbed prawns (salivating yet?).
For something sweet, choose from the range of house-made cakes and slices.
Website: Here
Address: 85 Bisdee Rd, Millendon WA 6056
Reviews:
4.4 Google Review from 148 reviews
4.5 Trip Advisor from 160 reviews
Funk 2.0
Dustin and Martin Michael, the brothers behind the iconic Caversham's Funk Cider, have opened a second venue in the Swan Valley.
Funk 2.0 features indoor and outdoor seating spaces with an 18-tap bar. The bar serves an impressive range of ciders and beers, with various wines on offer, too.
As for the food, the approachable pub menu was designed to complement the beverages with ease.
Our top picks are the corn ribs with sweet and spicy BBQ sauce, the slow braised lamb shoulder, stuffed roast pumpkin, chocolate fudge cake, and raspberry cheesecake.
Need we say more?
Website: Here
Address: 38 Swan St, Henley Brook WA 6055
Reviews:
4.5 Google Review from 233 reviews
4 Trip Advisor from 10 reviews
Holy Mary Cellars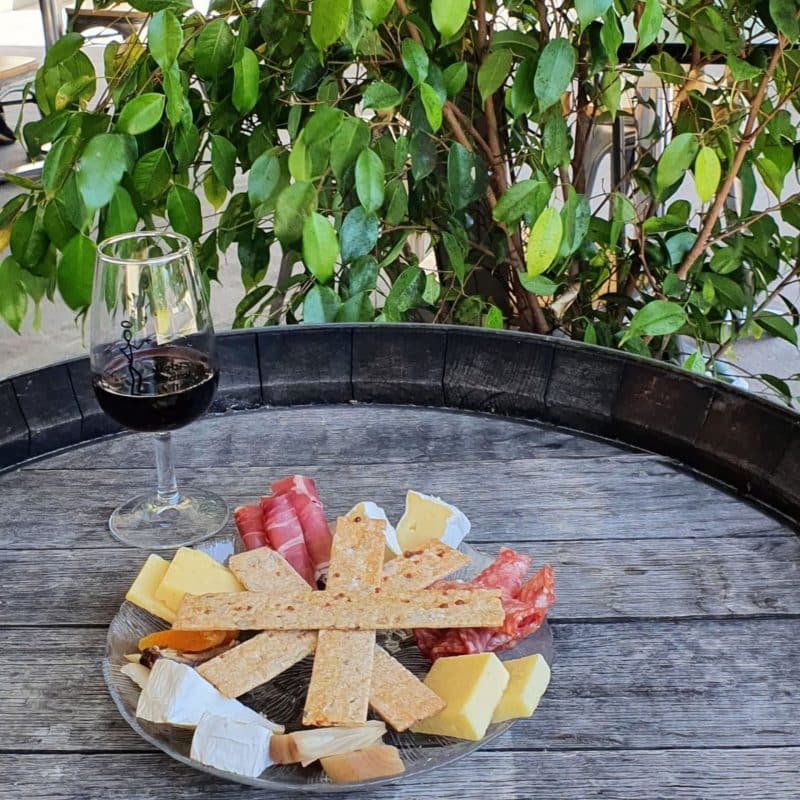 Holy Mary Cellars is the cellar door for Katgully Wines, which is a family-owned vineyard located in the Swan Valley.
For the history-lovers among us, here's a fun tidbit: the cellar door is situated in the Swan Settlers Market, which is housed within the former Swan Settlers Cooperative Building. It's home to 100 years of Swan Valley history.
If you're after a light lunch, take a seat in the shady courtyard and tuck into a wine-tasting flight and cheese platter. 
Alternatively, indulge in Holy Mary's specialty Croatian Peka dish, which is available with 12 hours notice and is ideal for groups.
If you're after a classic pub-style meal, opt for the beef stroganoff pie or cajun chicken sliders. All meals are made using only the freshest locally-sourced produce.
Bringing kids along for the ride? The children's playground will keep them entertained while you feast!
Website: Here
Address: 124 Lennard St, Herne Hill WA 6056
Reviews:
4.8 Google Review from 4 reviews
Swan Valley: Your One-Stop-Shop for an Unforgettable Weekend
Looking to make a week or weekend of the trip? With your Swan Valley winery lunch venue sorted, you can map out the rest of your itinerary.
Explore our guides to Swan Valley Winery Accommodation and eight must-visit Swan Valley Wineries.