Langhorne Creek is the pinnacle of farm and wine country; vast fields of meadow, wheat, and vines in every direction. The earth is not only rich in minerals but in history and culture too. Cellar doors, brick fronted pubs, and crackling fires that entice weary travellers who are greeted immediately with a cold ale or a glass of wine that tastes how you feel when you drink it.
It seems that Langhorne Creek wineries operate at an elite level, with some wines winning Australian and worldwide accolades.

A trip to the Langhorne Creek wine region will leave you despising the concrete jungle and longing for a little slice of real estate yourself.
---
The Langhorne Creek Wine Region and History
Langhorne Creek lies at the foot of the Murray River in South Australia and is a natural floodplain providing extremely fertile soil for growing beautiful produce.

Settled in 1858, Frank Potts could tell that Langhorne Creek wasn't just a pretty face, it was a natural, intricate, winemaking beast. Ten years later, he would revolutionize winemaking forever.

Frank created a collection of flood gates allowing his farmed areas to come up a meter high with water keeping his vines wet during the drier months. The minerals and nutrients in the water are deposited into the ground. The floodgates are opened, letting the water run out, giving the region a foundational complexion not commonly found in your average joe wine.
The region is an hour southeast of Adelaide as the crow flies. We could explain to you every left turn and ancient rock you'll pass but plug in your destination on your smartphone and follow the dreary tones of your navigator all the way through wine country.
---
The Wine Produced in the Region
The region is known for its Shiraz, Malbec, Verdelho, Chardonnay, and even a great Port if you're feeling a bit cheeky. But most of all, holding true to having the oldest family-owned Cabernet vines in the world, you are guaranteed to taste the complexities of two – hundred years on your pallet.
Langhorne Creek lies on the banks of Lake Alexandria, a body of water more substantial than the Sydney Harbour. The brisk air from the Southern Ocean wisps across the lake, giving the region a cooler climate. This cooler climate allows the grapes to develop and mature on the vine, making them ready to drink almost as soon as they are bottled.
The winemakers are eager to crack a bottle with the thirsty grape lovers at the cellar door, and given their wealth of history and knowledge, they love telling the tales of their beautiful creations.
Journey with us through Langhorne Creek as we explore some of the best wineries Australia has to offer.
---
The Top 5 Langhorne Creek Wineries
Wine Regions Australia has comprised a list of 5 Langhorne Creek wineries that are sure to float your boat.
Lake Breeze Wines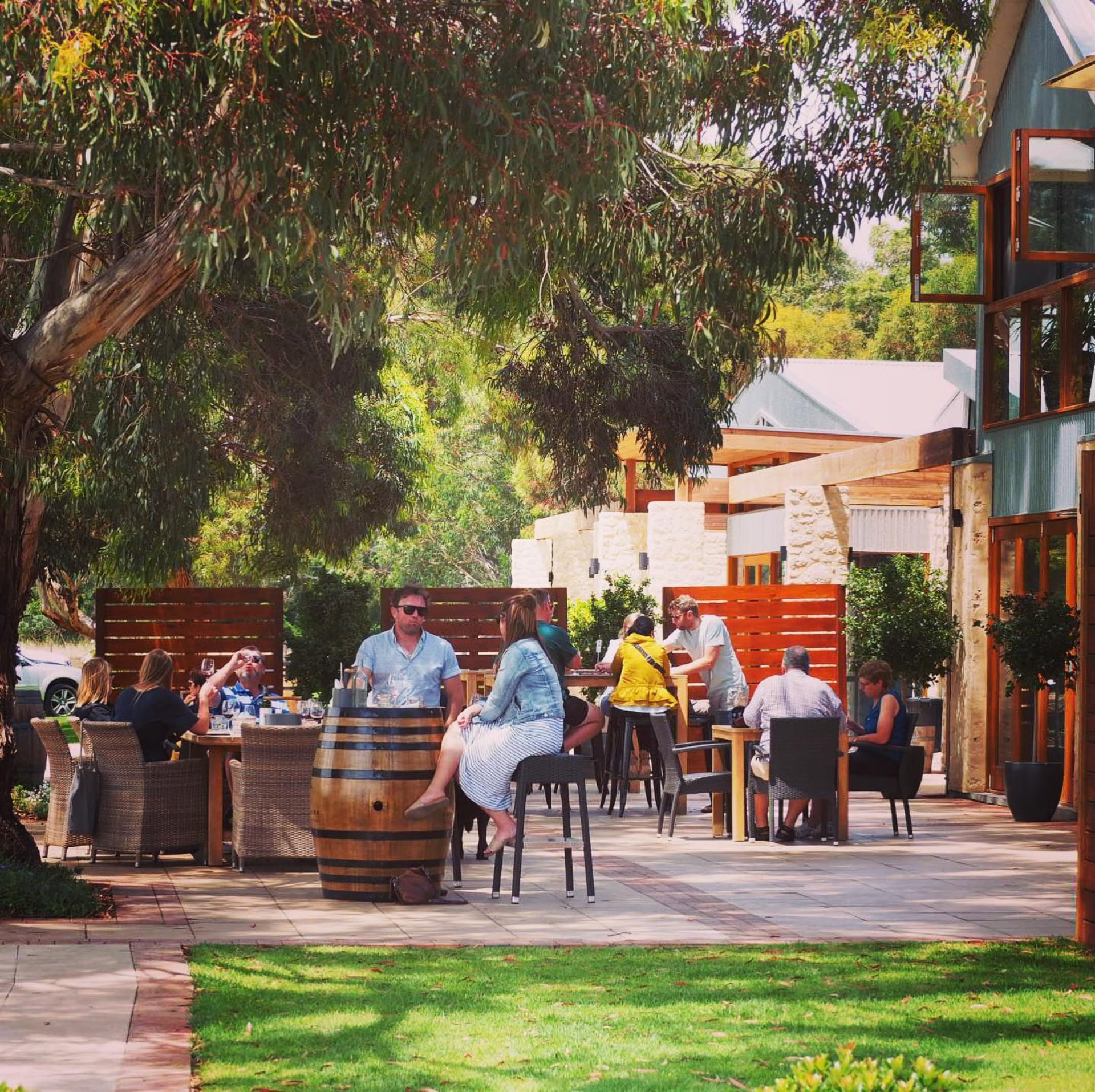 Coming in at the top of our list of Langhorne Creek wineries is the gorgeous Lake Breeze Wines. Lake Breeze Wines was named after the gallant gusts that blow over Lake Alexandria, supplying the region with a cool climate. Originally it was the first homestead in Langhorne Creek turned winery in the 1880's. You can see the old brick walls of the estate peering over the vines as you drive in, and the feeling of excitement is overpowering.
The property is 225 acres of beauty and the perfect location to spend an afternoon learning about their product on a wine tour led by their knowledgeable staff. Sip on a glass of wine and share a regional tasting platter as you look out over the red gums and vines that neatly litter the property. Or if you're looking for a surreal getaway, you can stay at the cottage bed and breakfast on the property, which we highly recommend.
Lake Breeze focuses on a wide range of wines from Moscato, Rosato, Shiraz, Cab – Sav, to the Naughty Nanny Frontignac. You are bound to find an abundance of wines that tickle your palate. Greg and Tim run a tight ship at Lake Breeze Wines. The staff are friendly, informative, and create a great family vibe providing an infectious joy over the whole estate.
319 Step Rd, Langhorne Creek SA 5255
Open 9 am – 5 pm Monday to Friday and 10 am – 5 pm Saturday and Sunday.
Reviews:
4.5 ⭐️ Trip Advisor from 101 reviews
4.7 ⭐️ Google Review from 97 reviews
Bremerton Wines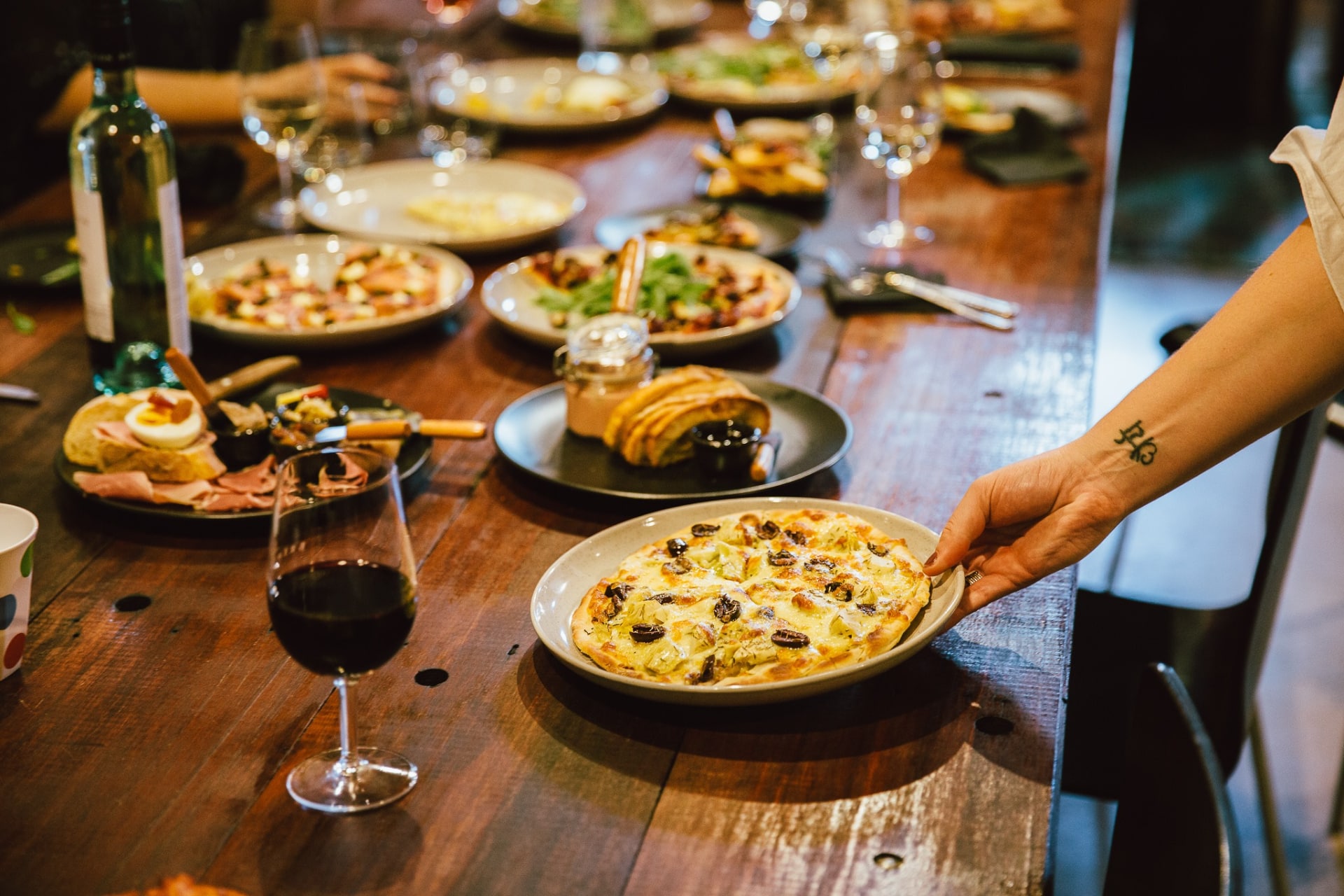 Bremerton Estate, formerly an Alf-alfa sprout farm, was purchased by the Willson family in 1985. Though late to the winemaking game, they bring a new and current philosophy to winemaking, striving to make high quality and individualistic wines.
Head winemaker Rebecca Willson has given Bremerton Wines a strong foothold in a competitive industry with her first vintage made at age 25, winning third-best Cabernet in Australia by Winestate magazine.
When you walk into the Bremerton wine shed, it feels like you have stepped back in time. Beautiful old brick foundations, strong wooden beams reach the high ceiling and Oak barrels line the walls. You can smell the winemaking process, and one has to stop one's self from drooling when you get a whiff of the gourmet pizzas coming out from the kitchen.

There is a beautiful warmth that comes from the staff at Bremerton; you can tell they feel honored and proud to be sharing their vast knowledge of the region with you.
Bremerton Wines has been awarded the James Halliday 5 star award 11 years in a row, which puts them in the top 5% of wineries in Australia.
To get the full experience, indulge in a Wine Flight Tour, tasting all the premium wines. Make sure you have a glass (or a bottle) of the Bâtonnage Shiraz/Malbec it has lifted violet and spice notes, complemented by a palate showing purity of varietal fruit with a French oak structure to fill the gaps.
A day at Bremerton Wines will leave you inspired, informed, well-fed, and maybe a bit hazy due to the excess of quality wines you'll be longing to taste.
14 Kent Town Rd, Langhorne Creek SA 5255
Open from 10 am – 5 pm 7 days a week.
Reviews:
4.5 ⭐️ Trip Advisor from 105 reviews
4.6 ⭐️ Google Review from 69 reviews
The Wine House
The Wine House is the perfect combination of all surrounding Langhorne Creek wineries. A great family fun vibe with a range of wines that, as proclaimed correctly by the makers, shouldn't be taken too seriously. The wines are there to be consumed, toasted, spilled, laughed with, cried with, and used to form great memories, because in the end, taste is memories. There is nothing like a particular vintage that takes you back to a specific time of your life that you hold dear to you. That is the philosophy of The Wine House.
The Cuisine is Australian, Asian Fusion, the cozy barrel is a great space to enjoy the food, and the perfect environment for a great conversation while the kids kick the footy outside.
The Wine House is run by some of Langhorne Creek's celebrity winemakers, including Ben Potts, John Glaetzer, and Ben Glaetzer, bringing you nothing but integrity to what makes Langhorne Creek wine, great wine.
If the wine has run your weekend and the fruit has got you beat, The Wine House has claim to the region's first craft beer label, Meechi Brewing Company. Meechi, translating to Bremer River in the tribal region's aboriginal language; This in itself is a testimony to the love and care for culture amongst the winemakers.
1509 Langhorne Creek Rd, Langhorne Creek SA 5255
Open 11 am – 4 pm, 7 days a week.
Reviews:
4.5 ⭐️ Trip Advisor from 72 reviews
4.7 ⭐️ Google Rating from 126 reviews
Angas Plains
Built on the old flood plains of the Angas River, Angas Plains Winery is constructed to produce quality. As water flows through the region seasonally the flood gates are closed, allowing the vines to stay damp year-round, giving them beautifully matured grapes for harvest.
Peter Douglas, as head winemaker, works collaboratively with Phillip and Judy Cross, reviewing and tasting every year's batch and only releasing the most quality wine produced. The winery's key varietals are Shiraz, Chardonnay, and Cab Sav. The team believes that "great wines are born in great vineyards," and the only way to achieve greatness is through hard work.
Angus Plains is not only known for its excellent service and wine tasting; the menu is seasonal and exquisite. We recommend the crowd-pleasing grilled chorizo and halloumi with Talinga Grove lime olive oil. A great way to taste a variety is to follow their Tapas 5 course menu with great suggested wines from the informative, friendly staff.
317 Angas Plains Rd, Langhorne Creek SA 5255
Open 11 am to 5 pm Thursday- Monday.
Reviews:
4.5 ⭐️ Trip Advisor from 84 reviews
4.5 ⭐️ Google Rating from 54 reviews
Bleasdale Wines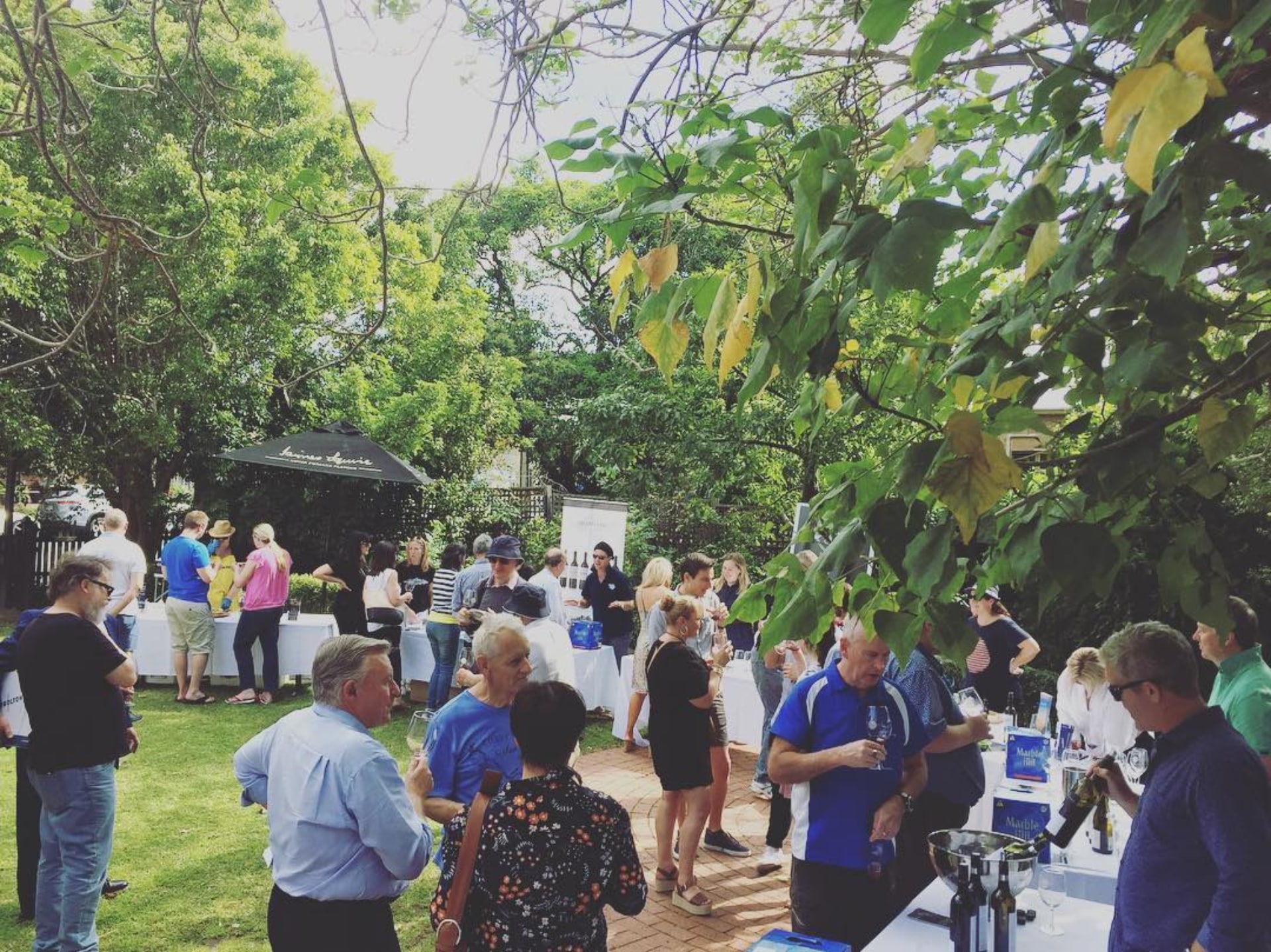 Capturing the quintessence of beauty and finishing off our list of Langhorne Creek wineries, Bleasdale winery lies on the open flood plains of Langhorne Creek. The red gums tower, and the vines are prosperous. Driving down the dusty road towards Bleasdale Estate is like stepping into the Delorean with Doc. Brown and beaming yourself back 160 years to when Frank Potts was riding around the property on a horse and cart.
Bleasdale estate was the first winery in Langhorne Creek, allowing the Potts family and associates a lot of time to get the fine art right.

With a minimal influence philosophy, the winemakers believe not tampering with the wines too much, and letting the natural flavours come to light, is key.

Bleasdale is known for its reds with a 75 % red grape production, including Shiraz, Malbec, Verdelho, and of course, the Cabernet Sauvignon, infamous for being the oldest family-owned Cab-Sav vines in the world. But don't let all this redness stop you from trying their well-balanced Chardonnays, they portray great structure and length of fruit or their fortified wines. The NV Fortis et Astutus barrel aged for 20 years it has "complex aromas of dried fruit, spices, and roasted nuts, with a rich and intense mid-palate leading to a persistent but subtle sweet finish."
Senior Winemaker Paul Hotkier has a deep pool of knowledge on the area and has done well to see his staff share in the passion. If you're looking to spice it up, take a tour of the historical press built 150 years ago or indulge in a Prestige Wine Flight where you can taste the top shelf nectar of the vine.

If you've got a thirst for knowledge as well as wine, take the 'Beyond the Cellar' tour and dive into some delicious facts about the craft. Bleasdale Wines is a testimony to the great wines of Australia.
1640 Langhorne Creek Rd, Langhorne Creek SA 5255
Open 10 am – 5 pm Monday- Friday and 11 am – 4 pm on Sunday
Reviews:
4.0⭐️ Trip advisor from 54 reviews
4.6⭐️ Google Review from 47 reviews
Inspired to Visit?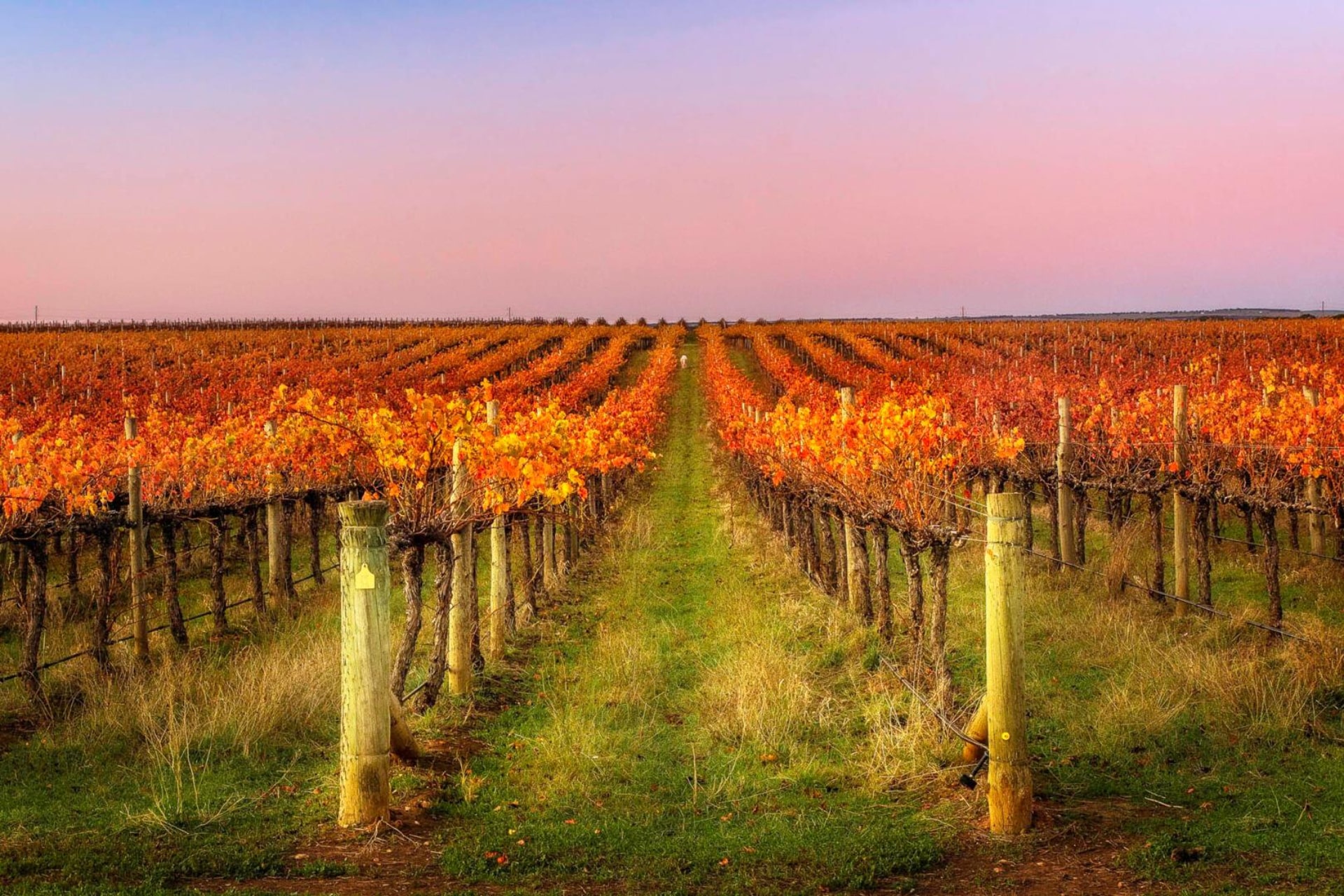 The drive in itself from Adelaide is stunning; you'll find yourself with a stiff neck before the journey is up. Along ridge tops, through fields upon fields of vineyards, and into the plains of the Murray River lies your destination.

If you're in Langhorne Creek for a few days (which we highly recommend) And you don't want to fill up your whole schedule with wine, wine, and more wine, break it up with a walk through the Frank Potts Nature Reserve or even test your limits hang gliding with Adelaide Air Sports.

10 minutes up the road is the town of Strathalbyn, full of gift shops, produce front from surrounding farms and plenty of goodies to buy for your loved ones at home.
Explore, have fun, taste and be merry, and enjoy one of the most incredible wine regions in Australia.
Looking for more regions and wineries near you?