looking for the best wineries in Mudgee? let's get you sorted.

When you're travelling through the Australian countryside and you stumble across a place like Mudgee, an instant detestation for the inner-city life engulfs you and makes you question the meaning of life. The locals know it as well, and they'll be sure not to let you know about it, they know what's up. For now, just enjoy a Mudgee winery accommodation, a few Mudgee winery restaurants and savour the flavour of Wine Regions' best Mudgee wineries. See below if you want to know how to get to paradise.
---
How to get to Mudgee
By Car: From Sydney, Mudgee is around a 3 and a half, hour drive along the Great Western Highway through the Blue Mountains. Alternatively, you can follow the Bells Line of the road to Lithgow. Just past Lithgow is where you'll find the turnoff for Mudgee.
If you're driving from Newcastle it will take around 4 hours via Maitland, Denman and Sandy Hallow. Take the Bylong Balley Way. Alternatively, take the road via Merriwa and Ulan to Mudgee.
If you're heading to Mudgee via Canberra, it will take you around 5 hours via Yass or via Cowra.
By Plane: You can fly from Sydney to Mudgee which takes 50-minutes. Flights are available via FlyPelican on Monday – Friday and Sunday's.
Train and Bus: Hop on a train via the Sydney Rail Network and then get a coach (bus) out to Mudgee. Coach services link with the Sydney Rail Network at Lithgow every day.
---
The Best Wineries in Mudgee
A region home to more than 40 wineries with over 150 years of wine-making history that create sensational wines and produce, Mudgee has claim to some of the best wineries in New South Wales. It's difficult to choose just a few wineries to visit so we've put together our top six to help you decide. Its warm climate is perfect for those Mediterranean inspired wines like Tempranillo and Grenache. Surrounded by fertile soil, it is the third-largest grape-producing region in New South Wales.
We'll let you in on the best Mudgee wineries for lunch and also a few dog-friendly establishments if you're travelling with a furry friend, that isn't your partner.
Lowe Wines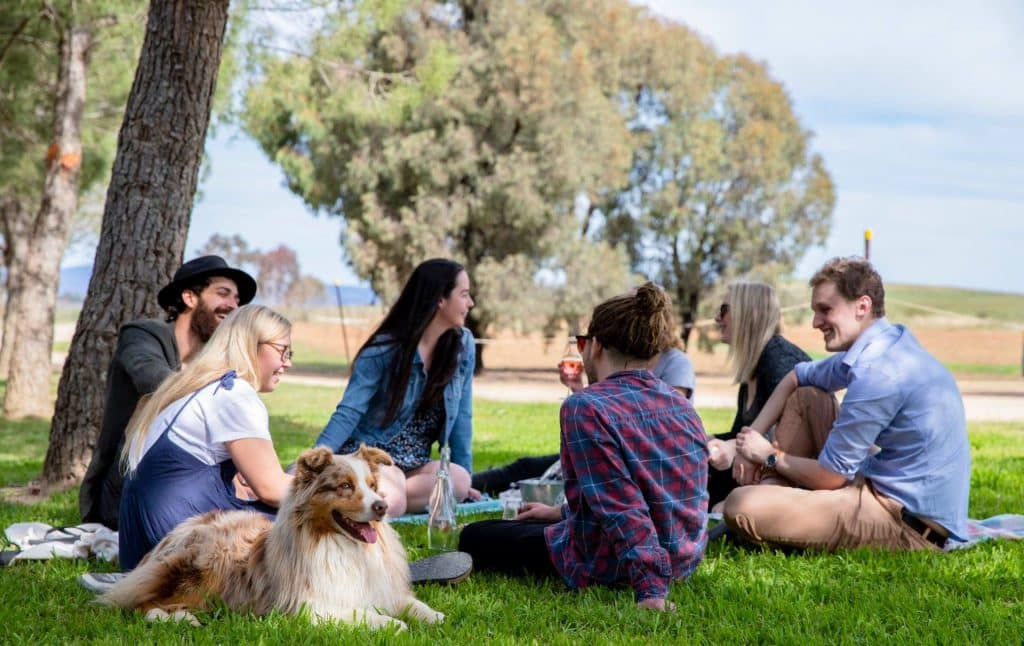 An organic vineyard and winery specialising in making small batches of wine using innovative techniques. Their vineyards hold grapes that are grown according to both biodynamic and organic farming techniques – making Lowe wines stand out from the crowd. With extensive experience in winemaking, their wines are of high quality, rich in flavour with grapes coming from healthy and strong plants.
Their flagship grape variety is Zinfandel. Their cellar door has tastings on offer to try their unique, organic and unirrigated wine. They have the perfect platters packed full of local produce to accommodate their wines or indulge in a gourmet picnic box on the lawn, surrounded by stunning vines for just $35.
Let's be honest you'd be silly not to visit Lowe Wines – one of the best wineries in Mudgee
Reviews
4.5 ⭐️ TripAdvisor from 603 reviews
4.6 ⭐️ Google Review from 325 reviews
Burnbrae Wines
In our opinion, Burnbrae is the best wineries in Mudgee. Andy and Trine Gay – husband and wife and owners of Burnbrae Wines have a simple philosophy: to enjoy great wine with friends. With numerous years of experience in the wine industry, Andy and Trine took over the family business and kept the dream alive of producing great wine and produce to the people of Mudgee and beyond.
Burnbrae is one of the oldest Mudgee wineries, they have been producing wine since 1971, in an open-aired winery under peppercorn trees that still stand on the property today. A historic converted dance hall is now home to their romantic cellar door, providing wine tastings with a chance to learn about the history of the winery and how it became one of the best wineries in New South Wales.
We recommend adding this winery to your list when visiting Mudgee. Indulge in some unique wines accompanied by antipasto boards full of local and seasonal produce. If you're visiting on a Sunday – devour one of their pizzas and very own brewed beer.
Reviews
4.5 ⭐️ TripAdvisor from 118 reviews
4.7 ⭐️ Google Review from 75 reviews
Moothi Estate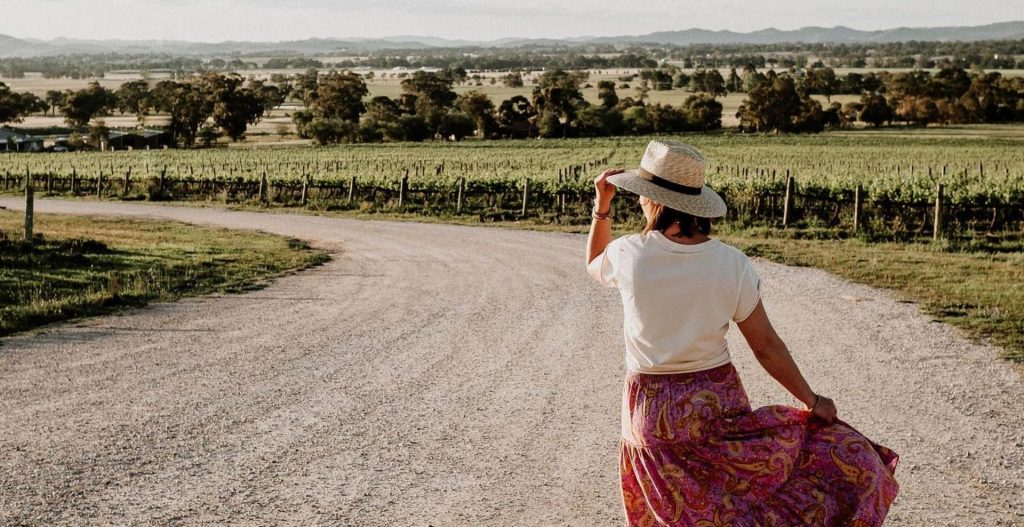 A family-owned and operated winery established in 1995 by the Moore family. Moothi Estate is known for its award-winning wines, irresistible lunch platters and even better vineyard views. Phil and Sue Moore's vision was to create a vineyard, optimum for grape growing in the hopes to produce outstanding wines.
Moothi Estate is one of Mudgee's dog friendly wineries. The vibe is very relaxed, it's almost like going over to a close friend's place for the best home-cooked meal and glass of wine you could ask for.


Over 20 hectares of beautiful, mature vines piece together this idyllic estate. Thriving on the premium soil mixture of red clay, limestone, quartz and ironstone gibber. The Moore's mission was to always ensure they are making wine they love, with passion. You can often find the two sitting upon their veranda, indulging in one of their signature platters whilst watching people enjoying the wines. All the while local kangaroos pass by vibing out as much as the patrons.
As one of the best Mudgee wineries for lunch, it'd be a tragedy to miss a vino and a bite to eat.
Reviews
4.5 ⭐️ TripAdvisor from 203 reviews
4.4 ⭐️ Google Review from 156 reviews
Burrundulla Wines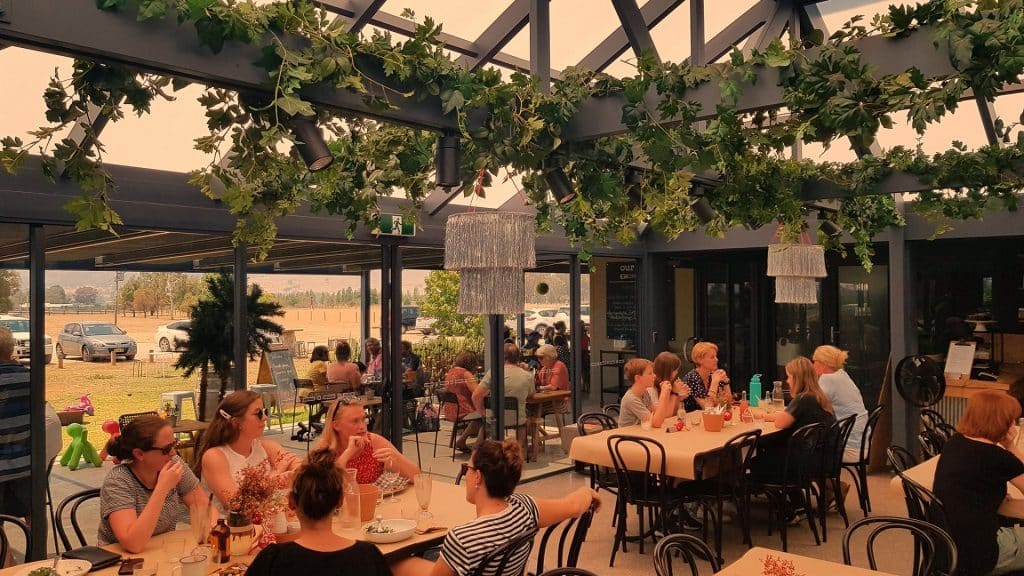 Established almost 200 years ago in 1822 by the Cox family in Mudgee, Burrundulla is one of Australia's oldest family-run properties. In 1845, grapes were planted at Burrundulla in an attempt to replicate the success the Cox family was having with their vineyard at their second property in Mulgoa.
A laid-back vineyard recognised for its numerous awards and 100% estate-grown wines. Relax in the cellar door and explore their range of delectable wines from a class Cabernet Sauvignon to their newer varieties like Sangiovese and Tempranillo.
Indulge in a variety of platters available or experience the highly regarded 'Our Chow' cafe each weekend. Whether you're with a small or larger group – Burrundulla is able to cater for up to 100 people at a time.
Reviews
4.5 ⭐️ TripAdvisor from 62 reviews
4.6 ⭐️ Google Review from 75 reviews
First Ridge Wines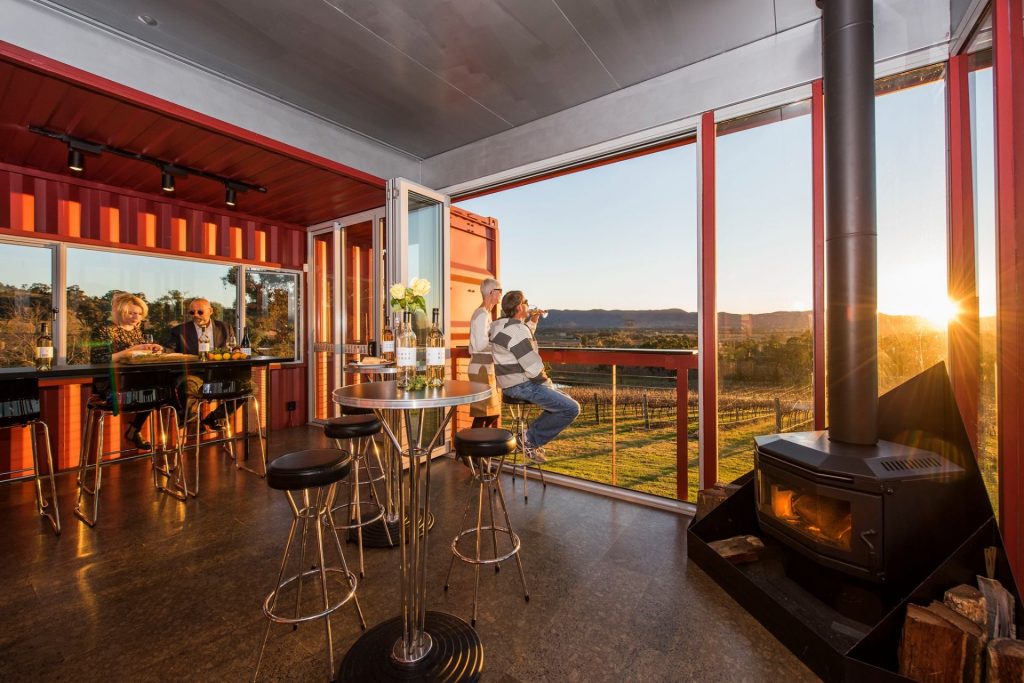 Located just 10 kilometres from the town of Mudgee First Ridge Wines sits ar at an elevation of 580 metres capturing jaw-dropping, panoramic views. The vineyard sits upon rolling hills whilst overlooking the Cudgegong River Valley.
First Ridge has been producing their premium grapes to various wineries in Australia for a little under 20 years. After numerous years of experience in growing and selling grapes, First Ridge decided it was time to produce their own label.
Only a 5-minute drive from the town centre of Mudgee, First Ridge wines are dedicated to growing and producing nothing but premium Italian wine varieties. Which they have been doing for over 20 years.
Reviews
4.5 ⭐️ TripAdvisor from 31 reviews
4.8 ⭐️ Google Review from 47 reviews
Huntington Estate
One of the most stunning Mudgee wineries, Huntington estate is a very special place indeed; It sits right in the middle of what's known as Mudgee's "Golden Circle" of vineyards. Thriving on the cool nights and clear days to ripen the grapes to perfection.
In 1969, Huntington Estate began on a once rundown orchard. Bob Roberts started by planting some vines in the hopes of making some of Australia's best wines at affordable prices. Bob chose Mudgee as the home to his vineyard for its cool, dry climate – suited to the classic Cabernet Sauvignon. There are currently 24 varieties of grapes over 40 hectares of land grown at Huntington Winery, Mudgee.
Striving to make extraordinary wines of great flavour, this is exactly what Bob and Wendy Roberts manage to do. Their focus is the quality of the wine. They invest in grape growing and winemaking as opposed to investing in packaging and marketing. You won't find a luxurious cellar door but you will find great wines and even better service. You won't find a 'young' wine on offer, they release their reds between 4-5 years of age when the wine is at their premium.
Reviews
4.5 ⭐️ TripAdvisor from 77 reviews
4.6 ⭐️ Google Review from 51 reviews
Things to do and Winery Stays in Mudgee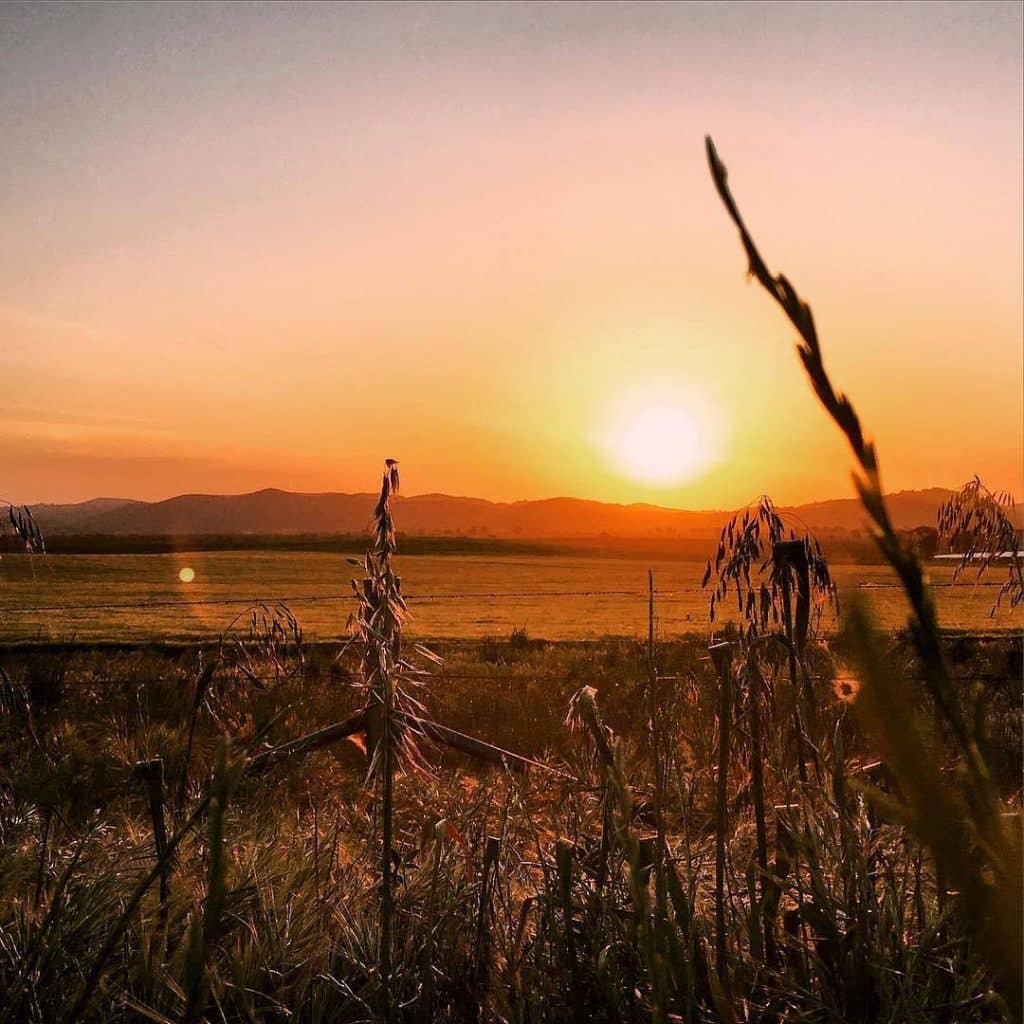 Although Mudgee may be small, there is so much on offer apart from the numerous Mudgee wineries to explore. If you're into live music – Roth's wine bar host acoustic gigs on the weekends. A little further down the road is where you'll find Mudgee Brewing Company – indulge in a cool, refreshing pint whilst listening to live music on Thursdays, Fridays and Sundays.
There is no shortage of possible adventuring in Mudgee, with the Wollemi National Park to explore and Dunns swamp (forms the head of the Cudgegong River). Take a walk through the historic town or explore one of the numerous cycling spots.
Mudgee is known for producing high-quality food, using local produce. We recommend visiting the Wineglass Restaurant – with a seasonal menu with the greatest Mudgee wines to match. If you're after a coffee and a bite to eat – Alby + Esthers with a courtyard shared by grapevines or indoor seating inside an art gallery.
If you're after a Mudgee winery accommodation to suit couples, families or even larger groups then we've got the spot for you. We think you'll love Evanslea Luxury Cottages. On 9 acres of property, with beautiful views of the Cudgegong River and beyond, the cottages only stand a 6-minute drive to the closest winery. Just a short walk into town, this luxury accommodation has spa cottages to stay in and private wine tours on offer for guests. If you're after something a little more rustic, Mudgee Bed and Breakfast was built in the 1800s. The stunning country house is 2 kilometres from town. However, there is a complimentary driver ready to take you where you need to go.
Looking for more regions and wineries near you?