Swan Valley wineries are about the closest thing you'll get to the Italian countryside where everything seems to flourish and frolic in a sepia tone haze. The region is a hub for everything that arouses the average vineyard enthusiast; art galleries, produce markets, wine bars, and friendly locals that don't mind telling you what's best. But you're reading this article now so we guess we'll just jump in and give you the inside scoop. Enough chit-chat, let's get into it. Read on to find;

The best wineries in Swan Valley

The best Swan Valley winery lunches

Swan Valley Winery Accommodation

Swan Valley winery Restaurants
We would also like to give warning that since Covid, some wineries in Swan Valley are still temporarily closed. Please call in advance to secure a table or tasting.
---
How to get to Swan Valley
Located just 25 minutes from Perth's CBD, and only a 10-minute drive from the Perth Airport – a day trip is definitely an option when planning a visit to this region.
Train or Bus:
You can catch a train on the Midland line, get off at Guildford station and either Taxi, Uber or hire a bike.
The Swan Valley is a 25-minute drive from Perth's city centre. From the CBD, head onto the Great Eastern Highway to Johnston Street, onto Guilford Road then Meadow Street followed by West Swan Road before reaching the award-winning Swan Valley wineries.
---
Wineries In Swan Valley
Western Australia's oldest wine region, with more than 40 Swan Valley wineries for you to explore, it's hard to choose just a few. They say fine wine gets better with age, and the Swan Valley has over 180 years of experience in winemaking; it's safe to say it tastes pretty bloody good. Though the problem is sometimes you get the odd establishment that just hasn't got the hang of good service or simply haven't the time or knowledge to put into a really stunning wine. Wine Region's is here to show you the best wineries in Swan Valley to ensure you don't get a dud.
Upper Reach Winery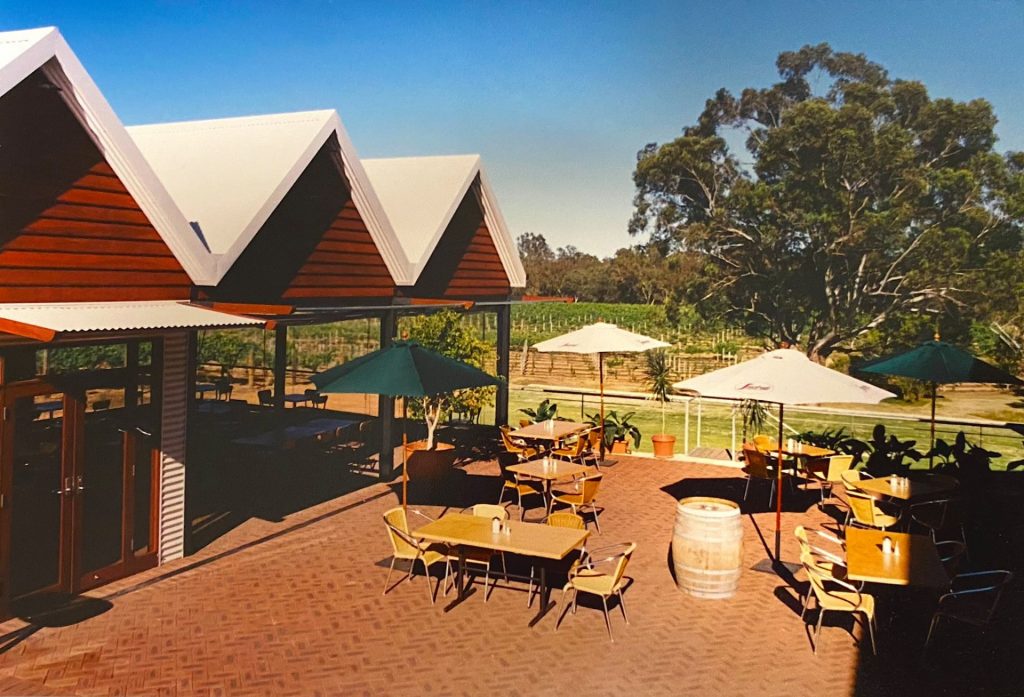 A family-owned and operated winery nestled amongst the banks of Perth's Swan River. With an aim to produce only the highest quality wines from estate-grown fruit – Upper Reach Winery continues to fulfil this promise.
Indulge in a wine tasting whilst overlooking impeccable vineyard views. Or if you decide a few wines ain't enough and some Swan Valley winery accommodation could keep you out of the clink, Upper Reach has a stunning two-bedroom cottage, perfect for couples or perhaps a family. The cottage stands alone, so you'll be able to enjoy the peace and quiet of your own 20-acre vineyard.
The owners at Upper Reach believe that great wine is essential in life, accompanied by great food, family and friends and we couldn't agree more!
Derek Pearse's award-winning reserve Shiraz is a wine worth writing home about. Not only do they produce outstanding Shiraz, but they also create an extensive range of vibrant, full-bodied wines, each reflecting the vineyard in their own way.
Reviews
4.6 ⭐️ Google Review from 159 reviews
4.5 ⭐️ Trip Advisor from 205 reviews
Sandalford Wines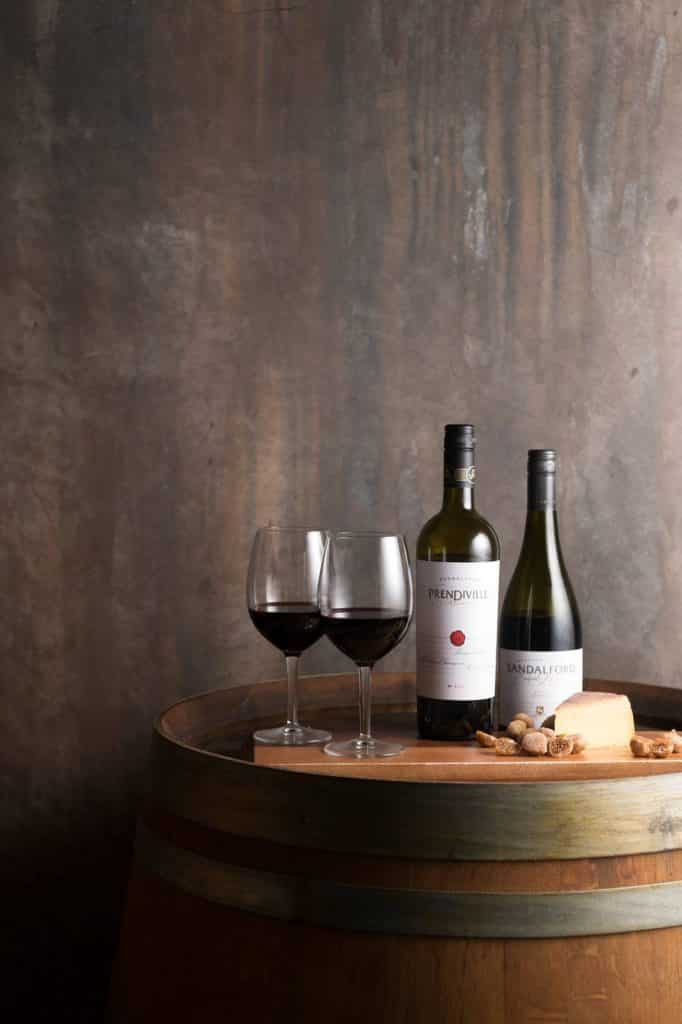 Known as one of Western Australia's oldest and largest producers of premium wine, with a history that dates back to the European Settlement.
Sandalford Wines is known for producing an extensive range of wines under numerous labels – it will be hard to limit yourself to a select few. With advanced viticultural practices and a continuous increase in the winemaking team, Sandalford will exceed your expectations. Satisfy the senses with one of the best Swan Valley winery restaurants. Incorporating Mediterranean cuisines with the fresh influence of seafood and innovative ingredients the ala carte menu is sure to fondle your tastebuds.
There is some fantastic accommodation near Sandalford Winery, Swan Valley; Mandoon Estate's the Colony create an atmosphere worth savouring. Calm, zen, cozy, all the while looking over vines and sunrises, we'll drink to that.
A relaxed alfresco area under 125-year-old vines, a unique wine tasting at the cellar door, a gift shop with wine-related goodies or a winery tour for those larger groups – Sandalford Wines has it all.
Reviews
4.3 ⭐️ Google Review from 350 reviews
4.0 ⭐️ Trip Advisor from 359 reviews
Ugly Duckling Wines
It was a slow start for this family-owned winery, only selling grapes to surrounding Swan Valley wineries until 2007 came and they decided to produce their own wine and label known as Ugly Duckling Wines.
Their first vintage produced around 3,500 Shiraz bottles and 4,000 bottles of Chardonnay. Since then, this little duckling has spread its wings giving itself quite a name in the premium wine game. In 2012, this progressive Swan valley winery renovated to make this establishment even more kick-ass. A new undercover area – perfect for larger groups added to the inventory and decadent cheese & meat platters were added to the menu alongside their famous gourmet pies. Only a year later, the winery continued to expand and live music commenced on Sunday afternoons later that year.
The winery hasn't stopped growing and continues to be one of the Swan Valley's most sought after wineries. With stunning views, hearty food, and down to earth staff – we rate this as one of the best wineries Swan Valley has on its eclectic smorgasbord of places to go and things to see.
Reviews
4.5 ⭐️ Trip Advisor from 198 reviews
4.4 ⭐️ Google Review from 166 reviews
Windy Creek Estate
This quintessential Swan Valley winery has produced wine since 1937. The family uses both traditional and modern methods to produce and harvest their wines from fruit that is only grown on the estate.
Early on, the grapes from the estate were grown for dried fruit production with only a small amount used to make wine for Perth's migrant community. Windy Creek produces nothing but premium quality wines at affordable prices. Discover their cosy cellar door and meet some of their friendly and warm staff. Enjoy the views of the acres of vines set amongst beautiful gardens – all whilst overlooking the stunning Darling Ranges.
Reviews
4.5 ⭐️ Google Review from 97 reviews
4.5 ⭐️ Trip Advisor from 132 reviews
Olive Farm Wines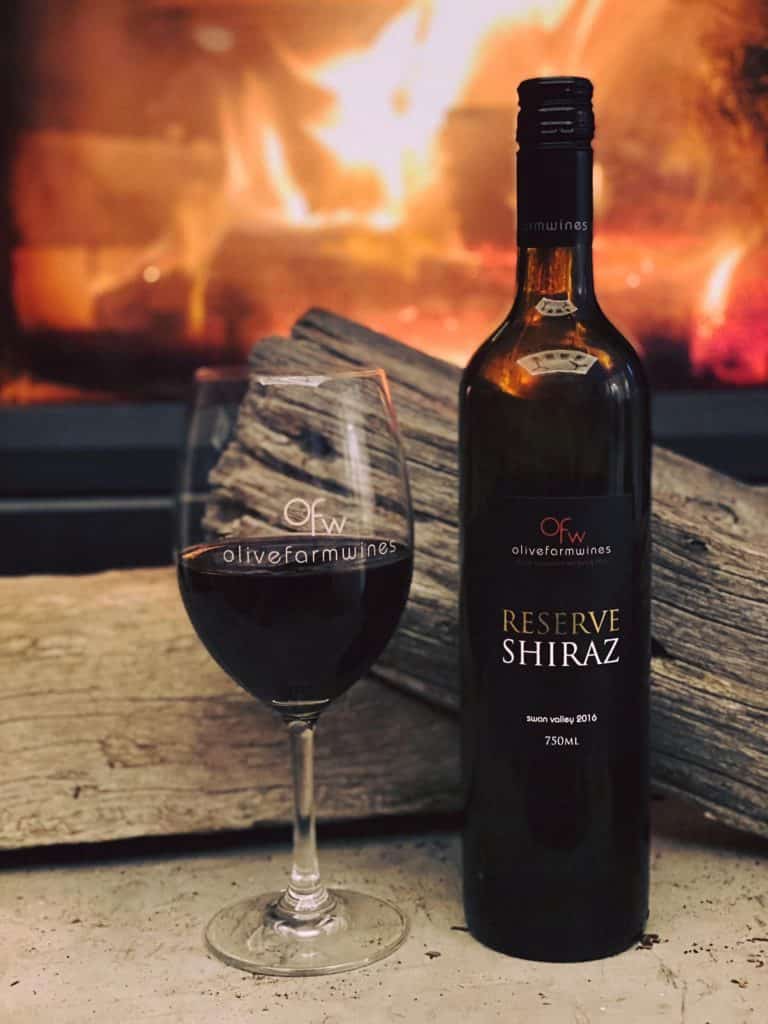 Known as the oldest farm in Western Australia. Olive Farm Wines was founded in 1829 by English Botanist – Thomas Waters. He was granted a large section of land in Guildford which eventually became home to olive trees. Shortly after, vines were planted amongst the land with wine production commencing after the vines had produced enough fruit. Thomas Waters created an underground cellar that still remains on the property to this day and is currently used as the cellar sales outlet.
Then in 1933, The Yurisich family purchased the property after moving to Western Australia from Yugoslavia. Fourth-generation winemaker – Anthony Yurisich creates diverse wines in Swan Valley at his award-winning cellar door. There are more than 25 unique, premium wines on offer from sparkling to fortified and everything in between.
Enjoy a guided tour through the winery – learning all about Olive Farm's history and how the wines are made today. Indulge in a cheese and wine pairing at the Cheese Barrel Cafe or immerse yourself in a tasting at the cellar door.
Reviews
4.5 ⭐️ Google Review from 82 reviews
4.5 ⭐️ Trip Advisor from 120 reviews
Fig Tree Estate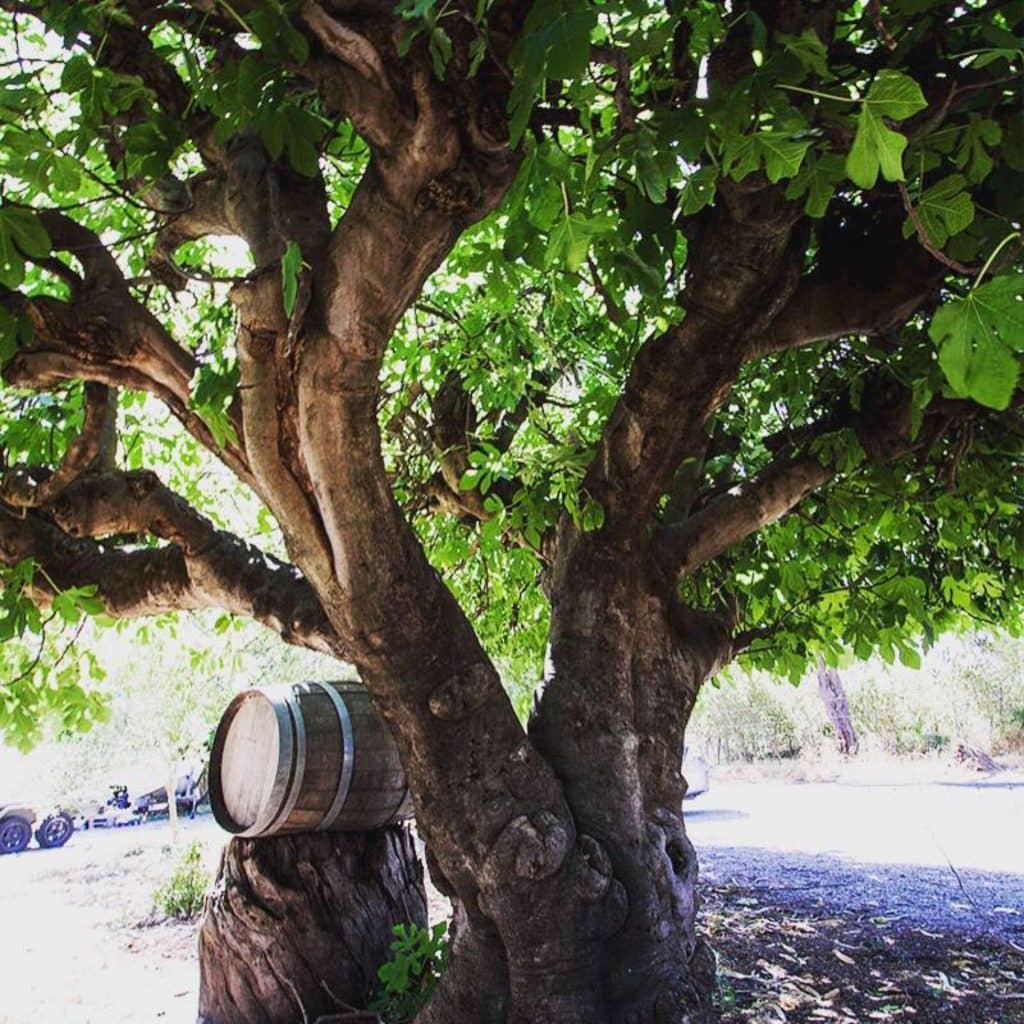 The name 'Fig Tree Estate' derives from the stunning 100-year-old fig tree on the property.
A younger winery, producing their first wine in 2011 – a Shiraz and Grenache combination, though despite their young age, they are very successful alongside the older vineyards in the Swan Valley region.
The Jenkins family believes in keeping things traditional, using handcrafted winemaking techniques to produce nothing but premium, unique wines with their own character. Not only do the Jenkins produce delectable small-batch wines, but they also produce handcrafted cider if you're in the mood for something a little lighter. Tasting plates, cheese boards, hand-made olives and wood-fired pizzas are the perfect accompaniment to the extensive premium wines on offer.
Reviews
4.6 ⭐️ Google Review from 25 reviews
5.0 ⭐️ Trip Advisor from 21 reviews
Tyler's Vineyard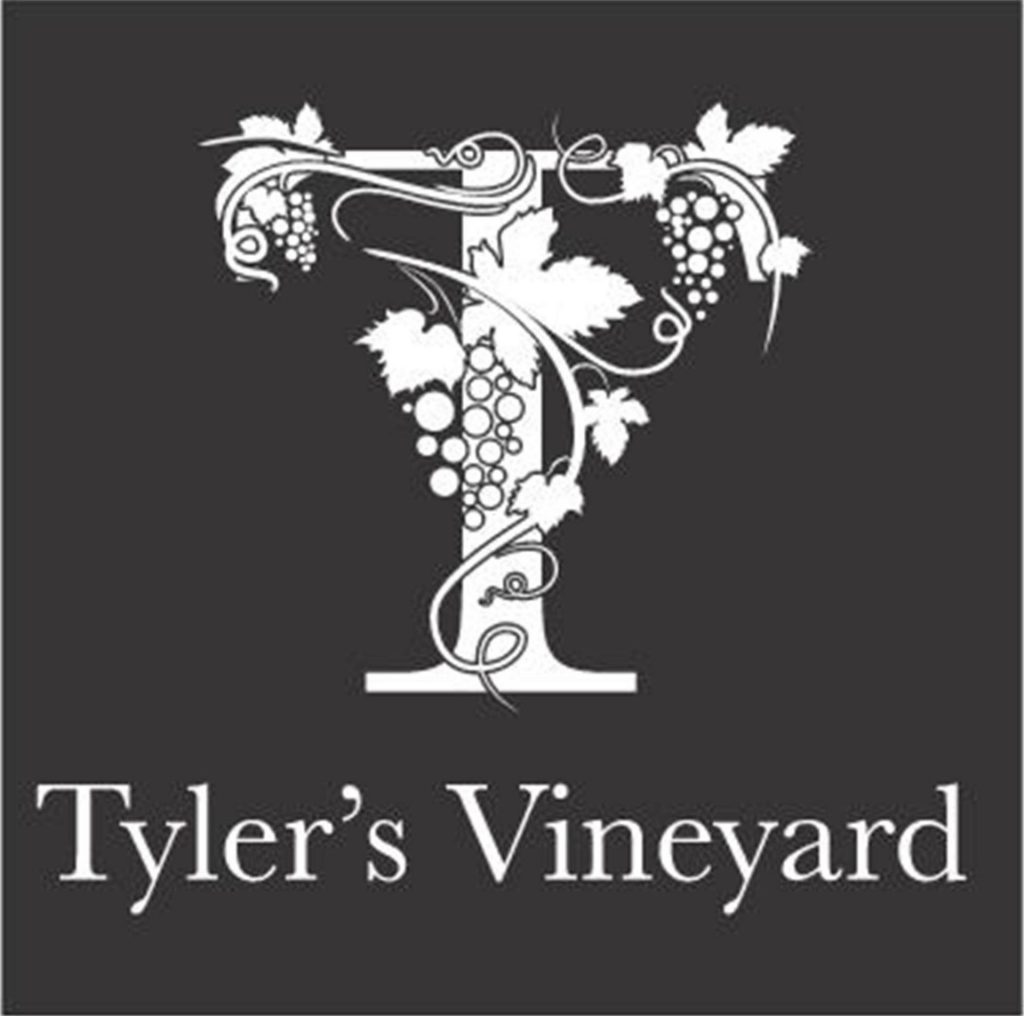 Tyler's Vineyard is a family run business, selling grapes to neighbouring wineries in the Swan Valley for over 23 years. Their vineyard may be small but alongside selling their grapes, they now produce their own wines under the Tyler's Vineyard label. With Grenache vines older than 100 years, it is no wonder that Grenache-based wines are the Tyler family's speciality. Non-irrigated vines are one of the numerous reasons that the wines at Tyler's Vineyard are full of depth and intenseness.
A classic winery, with farm animals for you to greet, a rustic barn set amongst hundred-year-old vines and a warm welcome by owners Colin and Donelle. This smaller scale winery is one that you won't want to miss when exploring the Swan Valley wineries.
Reviews
4.8 ⭐️ Google Review from 66 reviews
5.0 ⭐️ Trip Advisor from 39 reviews
Pandemonium Estate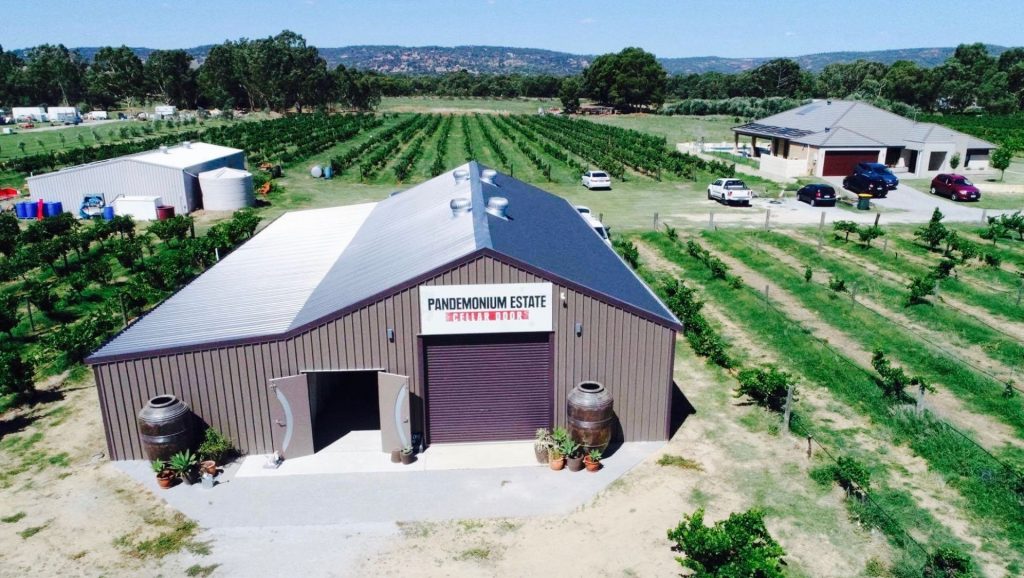 A four-hectare vineyard with a modern twist. This boutique estate draws from Spain with its table and fortified wines. The winery offers platters and wood-fired pizzas – the perfect accompaniment to the impeccable wines on offer.
Award-winning white wines ranging from Chenin blanc to sparkling Moscato. Their reds are aged in oak and bottled for a minimum of three years until their ready to be sold and enjoyed. Enjoy stunning views of the Darling Ranges whilst chatting to owners Martin Buck and Loraine Donlevy and indulging in a free wine tasting.
This estate is on the smaller side compared to some of its neighbours. It was established in 2008 and it's known for its range of both traditional and not so traditional wines.
If you're looking for winery restaurants in the Swan Valley accompanied by great panoramic views chuck this gem on your list of places to visit.
Reviews
4.9 ⭐️ Google Review from 29 reviews
4.5 ⭐️ Trip Advisor from 24 reviews
Things to Do in Swan Valley
Explore the Swan Valley Food & Wine Trail


Indulge in the region's best food and wine producers along the 32-kilometre scenic drive with more than 200 attractions. Fresh produce, wineries, distilleries, arts and crafts markets are just a few things on offer when exploring this trail.




Cycle along the Swan Valley Heritage Trail


Discover the history of the region and see its wildlife along a 12-kilometre bike trail. You can ride past Sandalford Wines and the Margaret River Chocolate Companies. Explore the Aboriginal art galleries along the route or stop off at Whiteman Park or Caversham Wildlife Park.




Try hand-crafted beers in a boutique brewery


For those beer lovers and not so much the wine drinkers. Discover one of Swan Valley's boutique breweries and try a hand-crafted beer or ask for a brewer's handle and sample a range of their latest. We recommend visiting Feral Brewing Company or Ironbark for a great beer or two.
Looking for more regions and wineries near you?