The wineries of Hunter Valley are revered as some of the best in Australia. There are over 150 of wineries plus cellar doors in the Hunter Valley and with over 180 years of experience making wine, it's safe to say that they know what they are doing. There is an unspoken vow of quality with organic wine in the hunter valley pooling purple from a plethora of vineyards.
Wine Regions Australia would like to divulge the secrets on the best wineries in the Hunter Valley. Local insight on the best cellar doors in the Hunter Valley and wine tours! If you're travelling with a larger group and you want to find a private wine tour in the Hunter Valley then strap in because Wine Regions has the goods for you.
---
The Hunter Valley Wine Region
The Hunter Wine Region, also commonly known as the Hunter Valley, is a region of New South Wales, Australia. It extends from approximately 120 km to 310 km, North of Sydney. The Hunter Valley is a major tourist destination in New South Wales and is the 6th most visited place in Australia attracting more than 2.5 million people annually.
Home to more than 150 wineries, an array of award-winning restaurants and stunning landscapes – all just a two-hour drive north of Sydney, the Hunter Valley is a fabulous holiday destination.
The Hunter Valley Wine Region is famous for its production of Semillon and Shiraz and holds the title of planting the first Chardonnay vines in Australia. Young red wines show common characteristics; earthy, with notes of fresh citrus but Hunter Valley wines are well renowned for aging flawlessly in the bottle; evolving into a golden, smooth, nutty wine complemented well if finished in an oak barrel.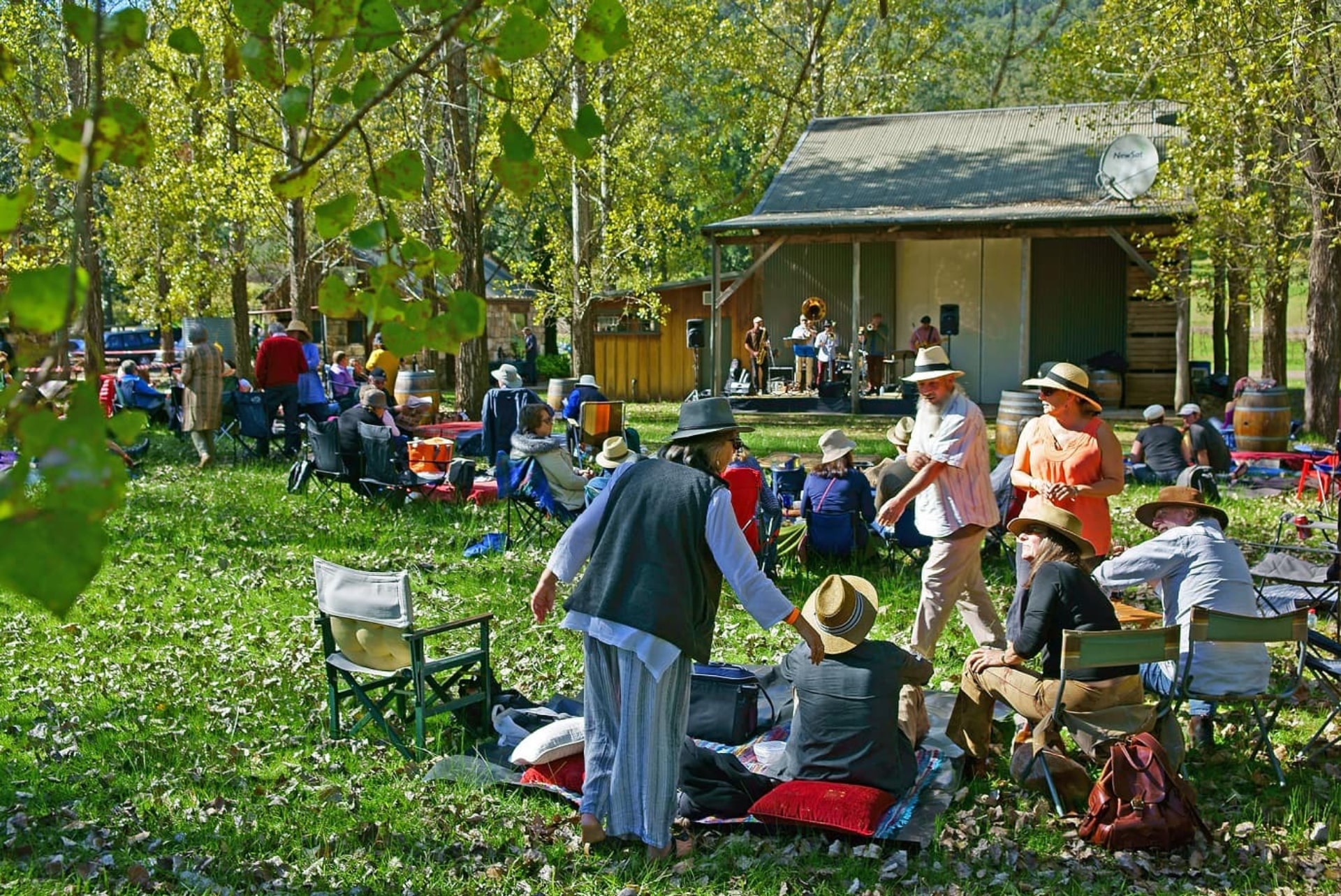 The Hunter Valley has a rich history dating back to the 1830s, the earliest recording of wine mentioned in Australia! James Busby sent some European vine cutting to Australia and they were planted in the Hunter Valley. Busby has been crowned the 'godfather' of viticulture in Australia and New Zealand for his commitment pioneering the craft.
The Hunter Valley dodged the Phylloxera aphid, a disease that ran rabid across most of England and then spread to Victoria. Whie Victoria's wine industry suffered a blow due to the disease, the Hunter Valley experienced a trough from the exponential growth during the second world war. People weren't buying wine like they used to, but some 20 years later the industry regained momentum. Now the Valley is one of the most popular tourist destinations in Australia.
---
How to Get There
2 Hour Drive from Sydney:
Over the iconic Sydney Harbour Bridge, follow the A1 (Pacific Highway) towards Hornsby.
Before Hornsby, take the M1 (Pacific Motorway) North towards Newcastle. And take one of three exits to the Hunter Valley Wine Region.
Hot Air Balloon:
Discover Balloon Aloft, for a bird's-eye view of the Hunter Valley wineries and beyond, gently soar in a hot air balloon. The Hunter Valley offers the perfect backdrop for the flight of a lifetime. Their balloon flights last for approximately one hour and are followed by a delicious breakfast and champagne celebration at the famous Peterson House winery and Restaurant.
Fly:
If you are travelling in style, Cessnock Airport is the closest airport, based in the heart of the Hunter Valley wineries. It is only accessible by private charter and helicopters only. For domestic flights, Newcastle Airport is a 45-minute drive from the Hunter Valley Wine Country. Flights depart from Melbourne, Sydney, Gold Coast & Brisbane daily direct to Newcastle.
---
Wine Tours in the Hunter Valley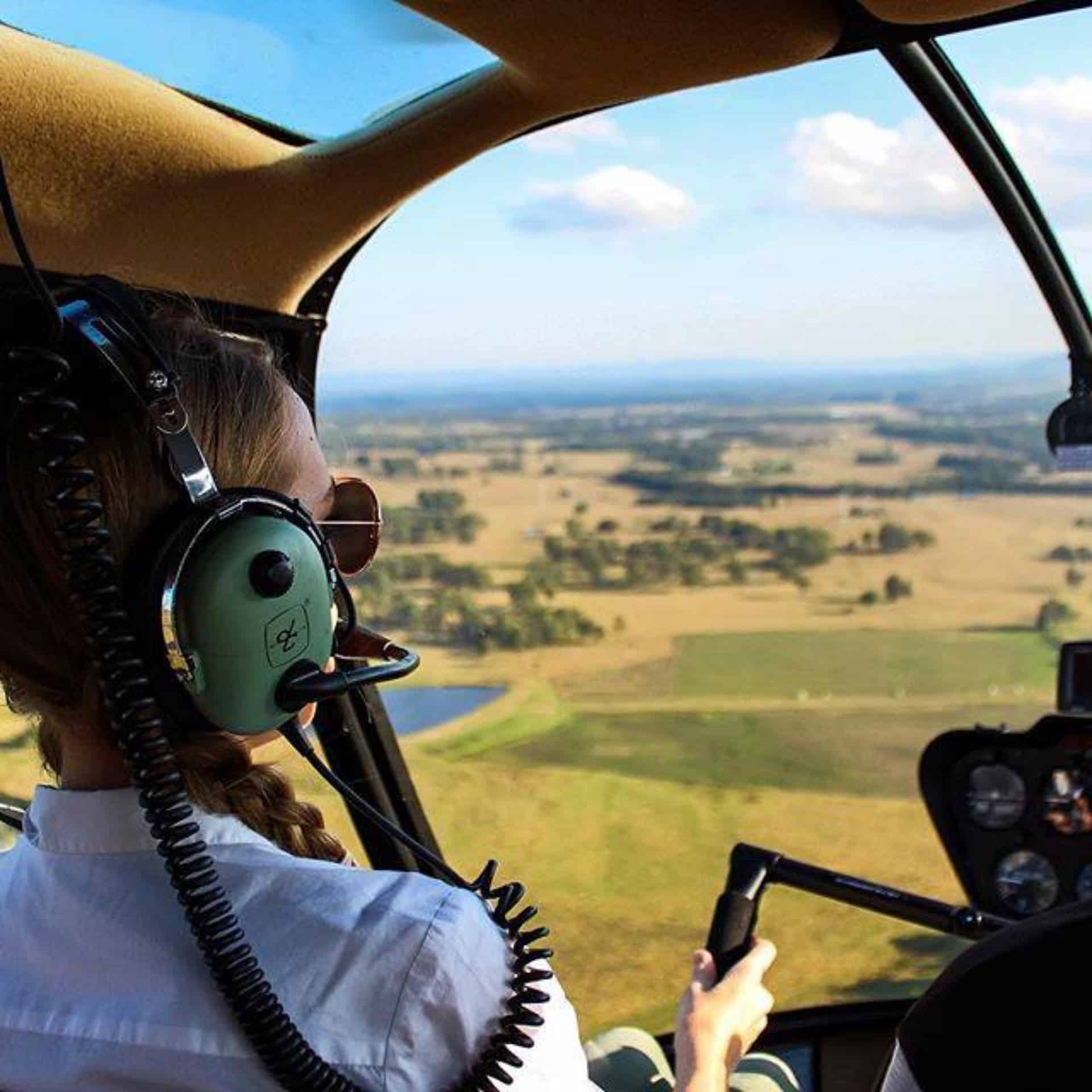 Montebello Wine Tours
The Montebello experience is one of Hunter Valley's best private wine tours. Follow the story of the Montebello family as you explore 3-4 Hunter Valley cellar doors and sample cheese, chocolates and of course, wine. The package includes pick up/drop off La Casalinga's "survival kit" a lunch box full of gourmet treats using nothing but local produce from the area.
Hunter Valley Helicopter Wine Tour
The 'Feast for the Senses' tour is about as luxury as it gets. Begin the day with a scenic flight over the Hunter Valley (not a bad start to the tour), land for a spot of lunch and by spot of lunch we mean a three course meal and a bottle of wine at a fine dining restaurant followed by an hour long massage just for the cherry on top. Your private pilot's details are supplied so you can be left alone to explore the region solo, all you need to do is phone them up and you'll be transported back to the Cessnock Airport.
Taste the Valley Wine Tour
Immerse yourself in the historical routes of the Hunter Valley with 'Taste the Valley' horse and cart tour. Breathe in the fresh air as the coachman chauffeurs you around the valley stopping in at 3-4 wineries to sample some of the best wines in the Hunter Valley. Tour package includes lunch at the Blaxland inn and a cheese and chocolate tasting as well as a wine tour tasting at most vineyards along the way.
---
---
The Best Wineries in Hunter Valley
The Hunter Valley is home to more cellar doors than any other wine region in Australia. One of the great pleasures of wine tasting is discovering what you like. From classic wines to those newer varieties you're bound to find what you're searching for. You can visit the wineries directly or in a group on a private wine tour of the Hunter Valley. Out of 150 wineries, it was hard to choose only 8.
1. Hanging Tree Wines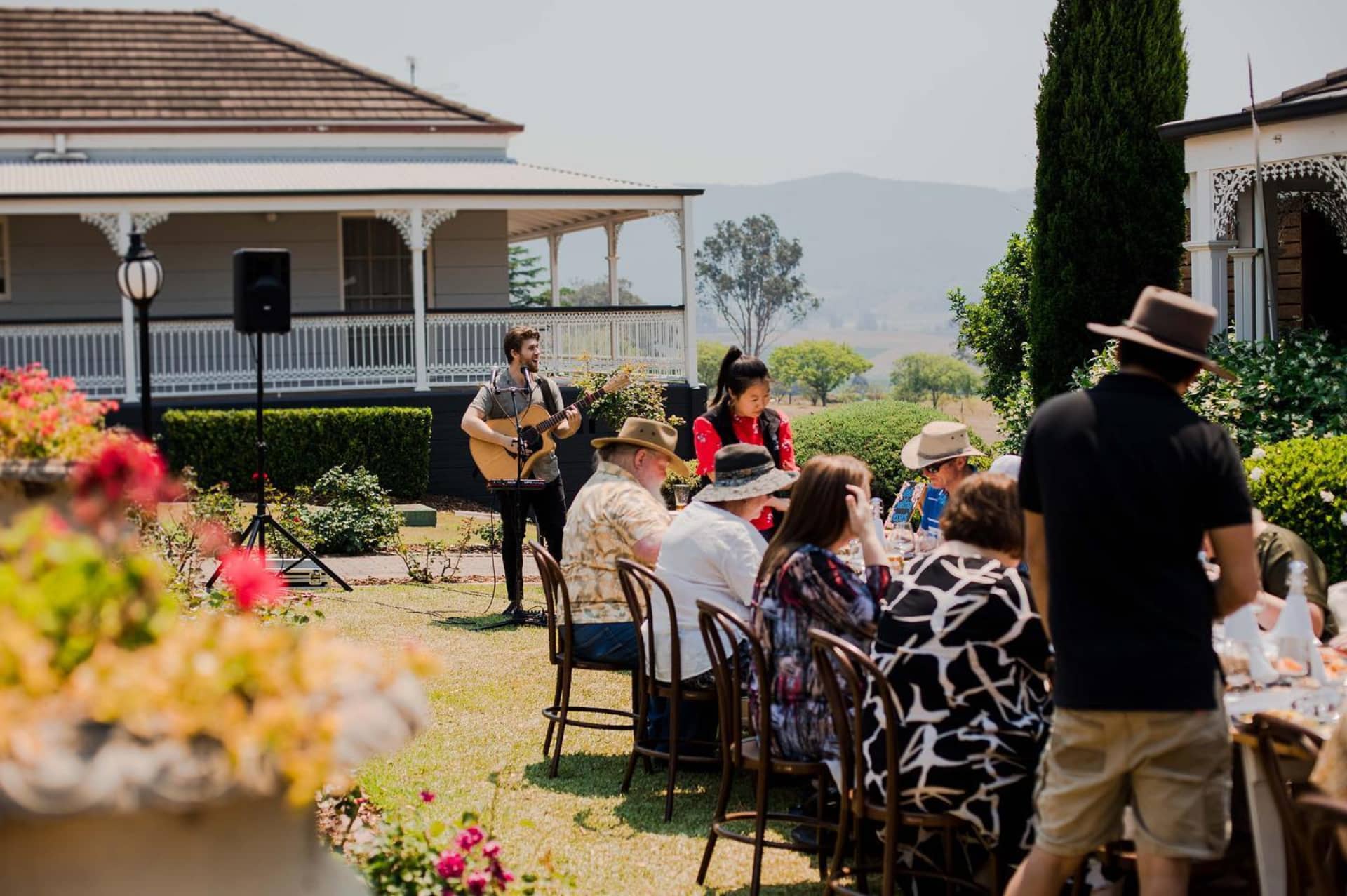 Hanging Tree Wines is the top pick for best wineries in the Hunter Valley; it sits amongst an extensive mix of a vineyard, rustic cottage, and a rose garden with magnificent views overlooking the iconic Broken Back Ranges. The winery consists of 40 acres, eight of which are under four vine varieties: Chardonnay, Semillon, Shiraz and Cabernet. The cellar door welcomes all with its rustic charm.
Stumbling across a hidden gem with a lovely vibe, perfect for a relaxing afternoon with friends. Dogs are more than welcome which is definitely something to keep in mind.
Winemaker, Andrew Thomas, handcrafts the award-winning Hanging Tree range and was awarded the Hunter Valley Winemaker of the Year in 2008.
Hunter Valley's private wine tours offer an experience unparalleled. Get some one on one time with the staff, winemakers and owners of the vineyard while tasting the premium fruits of the vine.
Reviews:
4.8 ⭐️ Google Review from 177 reviews
5 ⭐️ Trip Advisor from 178 reviews
Scarborough Wines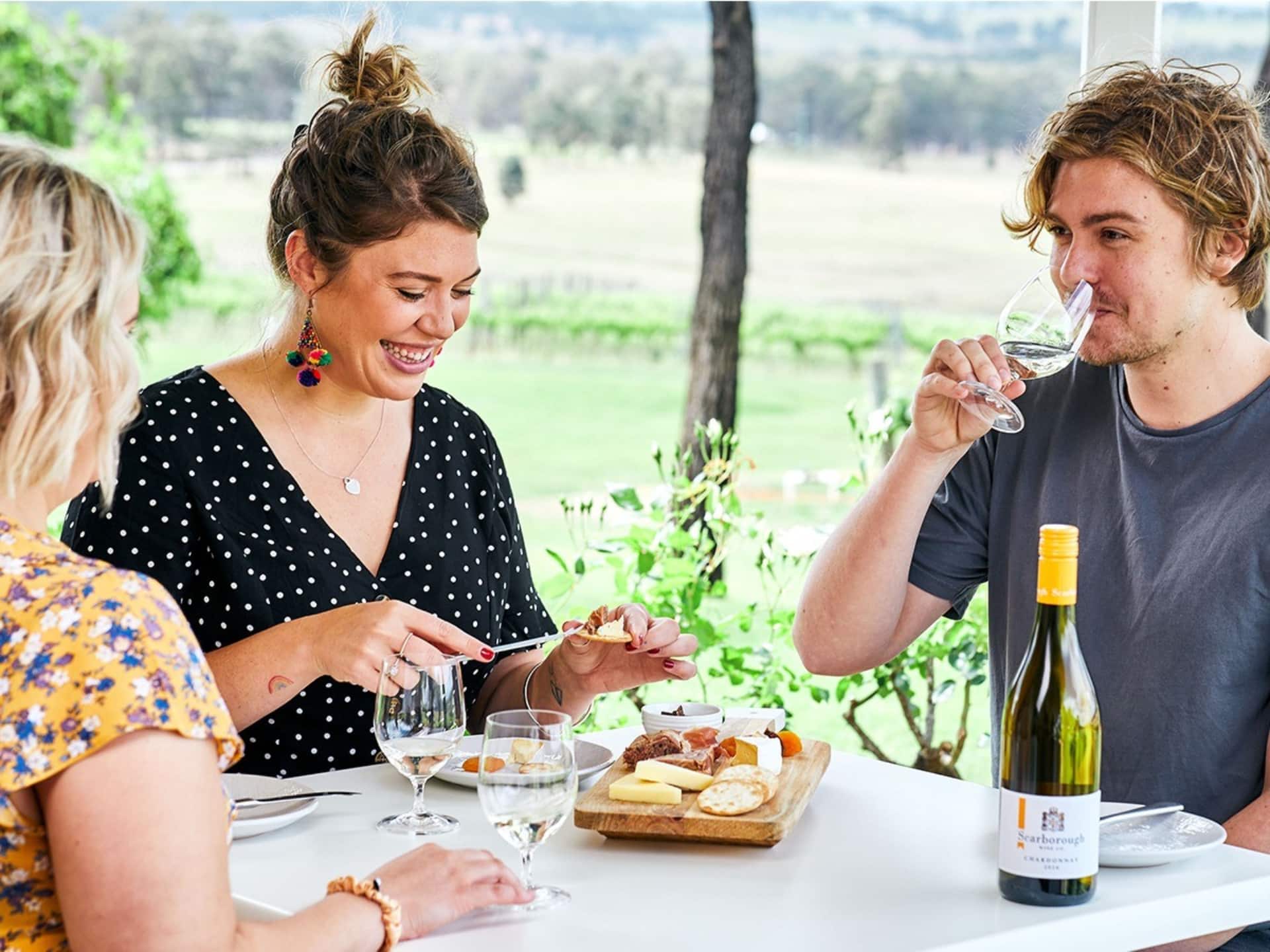 The Hunter Valley has positioned itself as Australia's first wine region with James Busby having delivered the first cuttings. Today, there are vineyards that are over a century old and represent some of the world's oldest vines. At Scarborough Wine Co, home-grown means everything; from the warm welcome to the exceptional wines made by this famous Hunter Valley family.
If you love Chardonnay, Scarborough Wines is the place for you as it's their speciality. You can expect a warm welcome, beautiful views of the Hunter Valley and a structured tasting to discover for yourself why they are a leading producer in the region.
Fantastic wine at affordable prices, a well-kept property and organised staff are what you'll find at Scarborough Wines in the Hunter Valley.
Reviews:
4.7 ⭐️ Google Review from 162 reviews
4.5 ⭐️ Trip Advisor from 445 reviews
Petersons Wines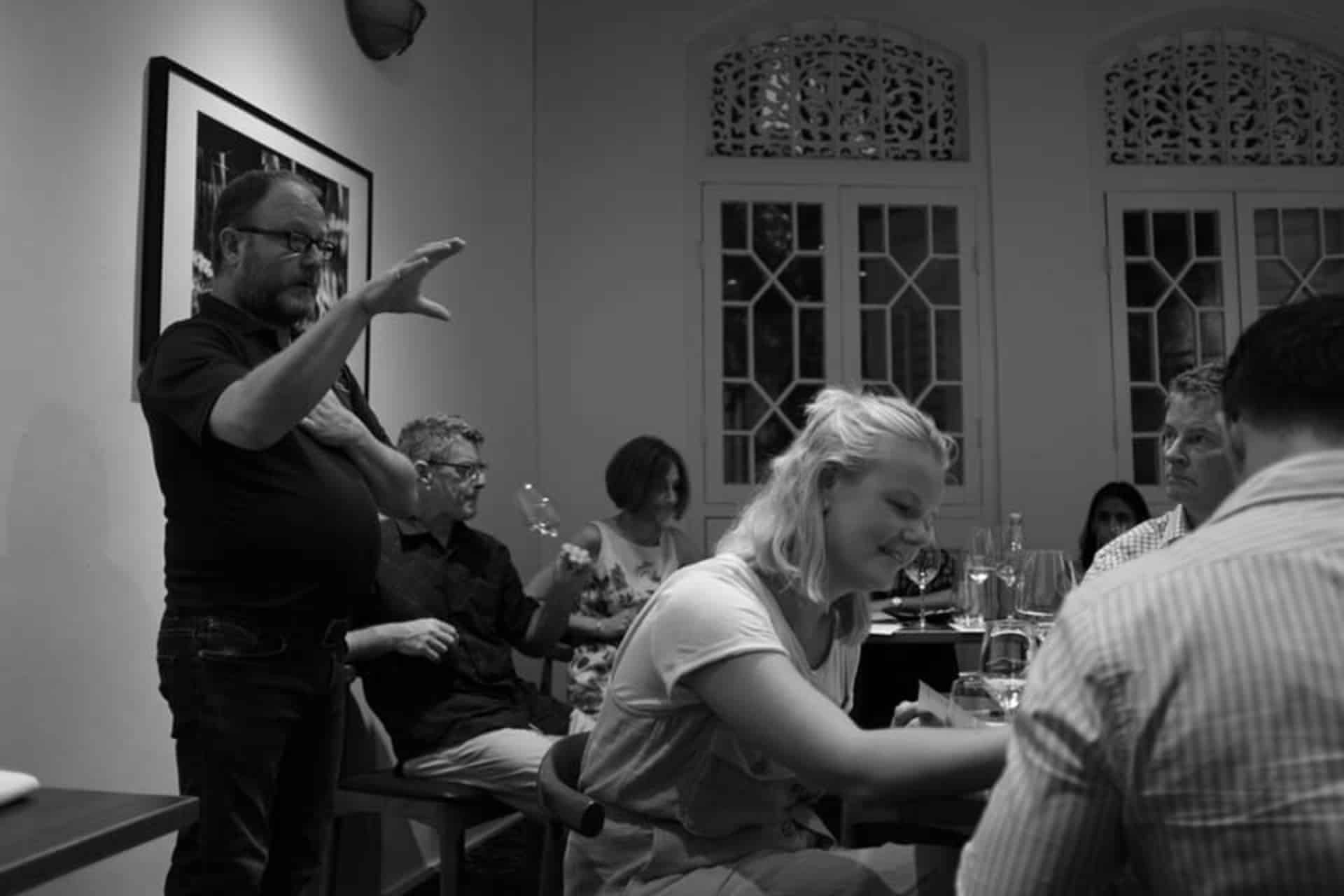 A family-owned and operated winery, which has been growing wine for 37 years and making wines for 27 years. They have been at the front of the wine industry among the Hunter Valley Wineries since 1971 when it was established by Colin Peterson and his parents, Ian and Shirley. Petersons Wines is well recognised for producing exceptional quality, award-winning wines. Set amongst the hills of Mount View in the Hunter Valley, the winery overlooks picturesque views of the famous wine region.
Friendly, professional staff are what to expect when visiting this popular winery. Their tasting room is open for all. They are very generous with their tastings, they even offer you some of their top-shelf wines.
Petersons Wines is a must do and a top pick for best wineries in the Hunter Valley.
Reviews:
4.9 ⭐️ Google Review from 123 reviews
4.5 ⭐️ Trip Advisor from 136 reviews
Krinklewood Vineyard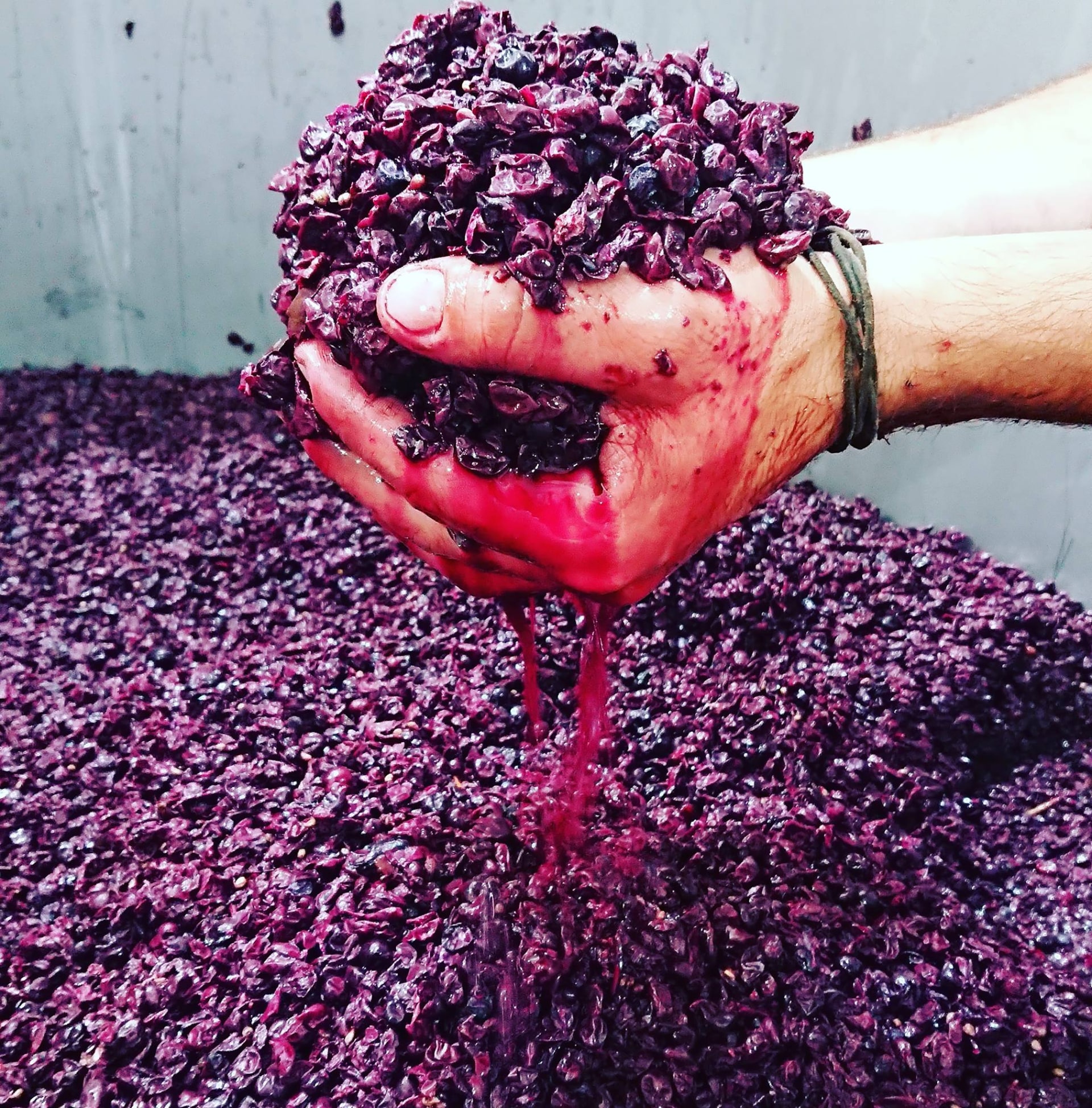 Organic wine in the Hunter Valley is like tasting the nectar of the gods. At Krinklewood, they nurture the vines to good health, allowing the natural cycle of the season to ripen the fruit utilizing minimal intervention in their winemaking. The organic Hunter Valley wine showcases a full intensity of flavour and a vibrant fresh style, with notes of passionfruit and citrus, making Krinklewood stand out from the rest.
The Krinklewood journey began almost 40 years ago when the Windrim family planted their first vines in the Hunter Valley. Their French inspired boutique winery and cellar door is set amongst Provencal gardens with the Wollombi Brook and Brokenback Range providing a spectacular landscape. With every aspect of the Hunter Valley vineyard being managed in a biodynamic, organic and sustainable way the winemakers are leading by example setting the environmental standard.
If you're thinking about partaking in a few wine tasting in the Hunter Valley then chuck Krinklewood on your list. Sampling their organic collection is an experience to remember.
Reviews:
4.8 ⭐️ Google Reviews from 146 reviews
4.5 ⭐️ Trip Advisor from 70 reviews
Iron Gate Estate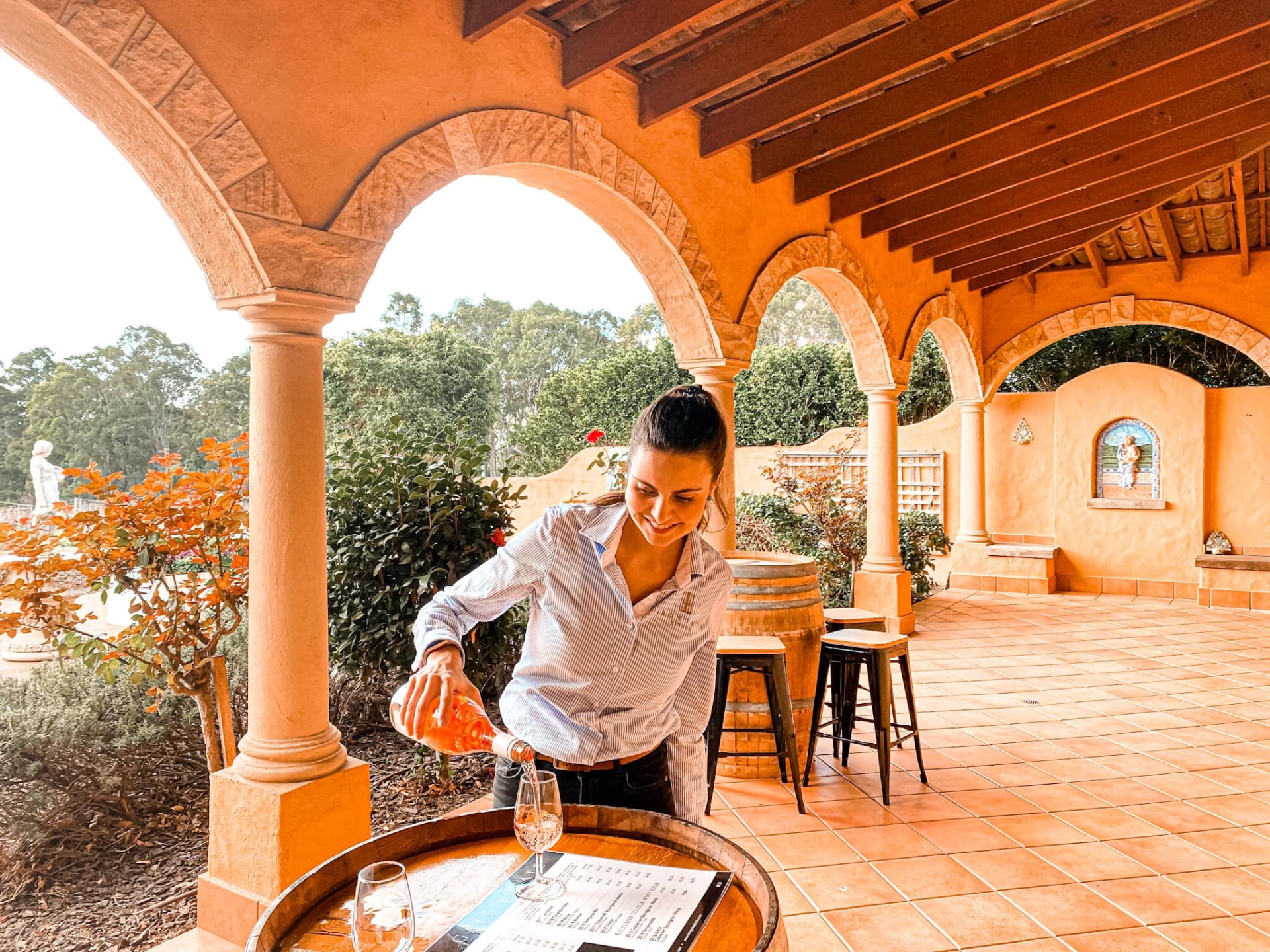 A boutique winery with 25 acres of vineyard on a 40-acre estate with a Mediterranean style Cellar Door. Iron Gate Estate grows five different grape varieties, with beautiful Spanish olive trees surrounding the estate.
The estate was founded by Roger Lilliott in 1996. A retired successful chemical engineer and self-taught winemaker. In 2000, his winery was open to the public and it has been successful ever since. In 2017, Roger handed over the reins of his family business to another family-owned business, Iron Gate Winery Pty Ltd. The family is committed to upholding Roger's vision for creating innovative, unconventional wines. You can still find Roger at the winery, he's usually at the cellar door providing tastings to guests.
The staff are always friendly and willing to explain what goes behind the scenes. Wine Regions Australia marks Iron Gate Estate one of the best cellar doors in the Hunter Valley, ask the staff nicely and you may even get a private tour of what happens out back!
Reviews:
4.9 ⭐️ Google Review from 118 reviews
4.5 ⭐️ Trip Advisor from 125 reviews
Pepper Tree Wines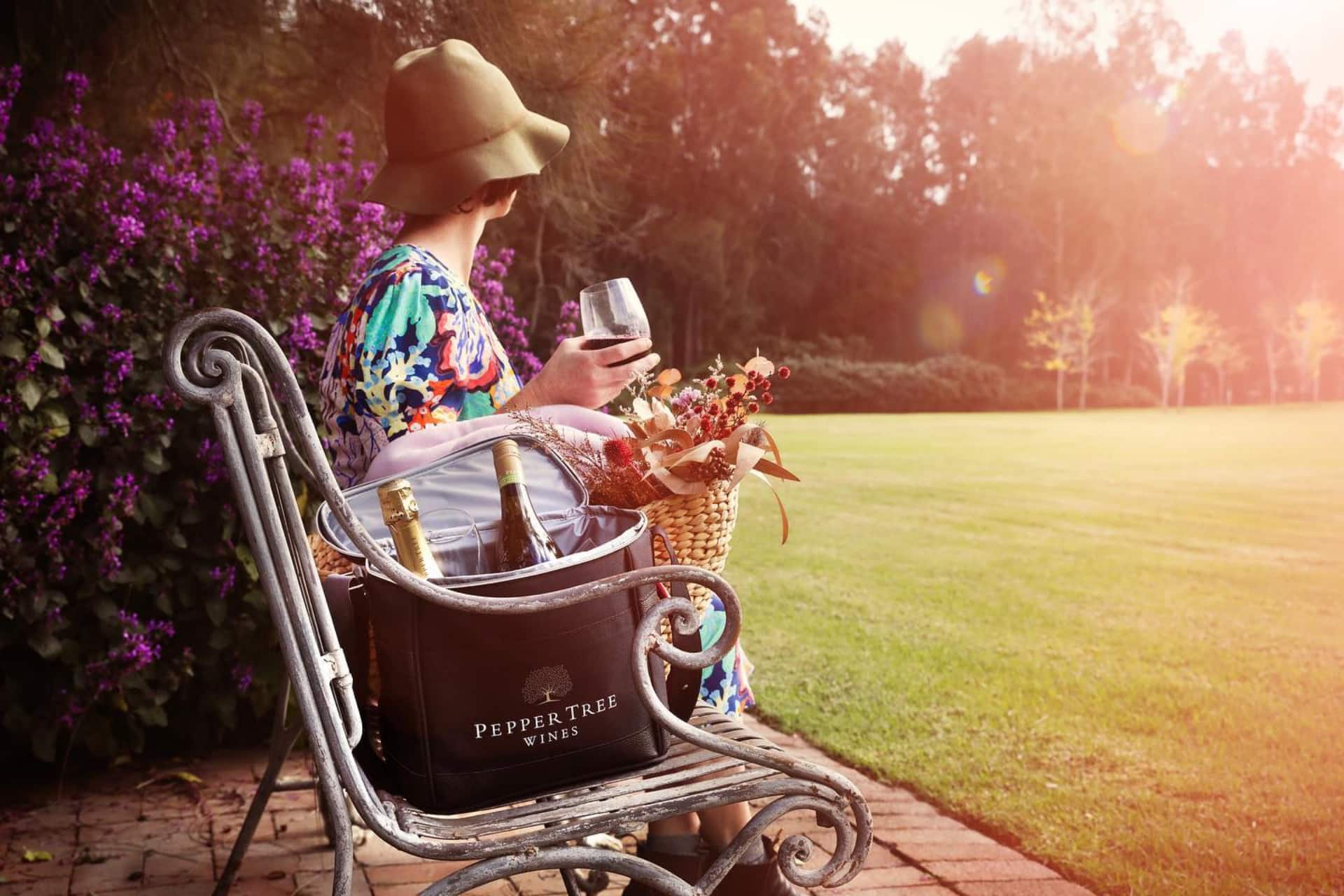 Founded in 1991, Pepper Tree Wines started with a focus on grapes from the Hunter Valley but today the roots run deep for owner John Davis with vineyard sites in four premium wine growing regions across Australia. Pepper Tree produces wines of elegance and distinction. In the heart of Pokolbin, Pepper Tree offers a unique and relaxed wine experience set amongst the stunning surrounding gardens. A state of the art 1000 tonne winery, Pepper Tree produces between 45,000 to 55,000 cases of wine annually.
The Wine, the grounds, the cellar door, and most importantly, the staff, all represent the highest of standards. The Cellar Door sales staff are friendly, professionals whose enjoyment of their work is well-known. If you're looking for a delectable cheese and wine tasting in the Hunter Valley then check out the Pepper Tree Wine's 'Vault'. The Vault is a suave little room for private wine tastings. Depending on how deep your pockets are you can choose from the table wines, premium range or the rare wine museum range!
Reviews:
4.5 ⭐️ Google Review from 134 reviews
4.5 ⭐️ Trip Advisor from 204 reviews
Hungerford Hill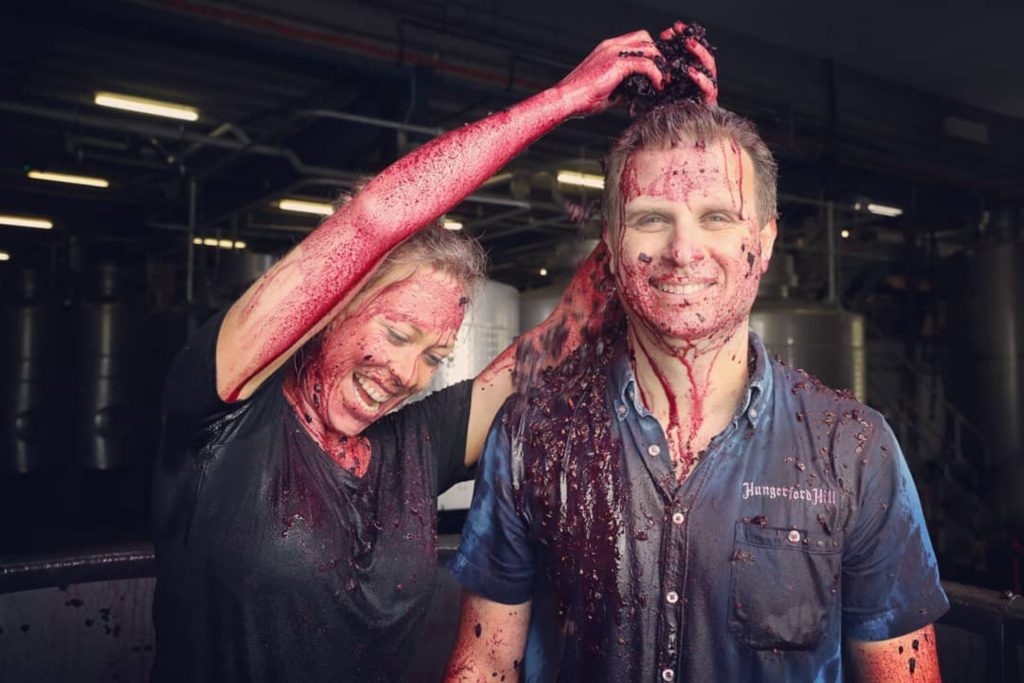 Established in 1967, Hungerford Hill Wines is a boutique estate in the Hunter Valley, Australia's oldest wine region.
With its unique barrel-shaped tasting room and underground working cellar, Hungerford Hill has a reputation for producing memorable wines and providing one of the best cellar doors in the Hunter Valley. The award-winning Hungerford Hill Cellar Door offers the finest food whilst overlooking spectacular views across the vineyards to the Brokenback Ranges.
Start your experience with a free wine tasting, then immerse yourself in a masterclass tasting (remember to book, but keep in mind, it's free!). From red wine to Semillon, informative tips & insights into the history of the wines. Hungerford Hill should be on your list when visiting Hunter Valley Wineries.
Reviews:
4.5 ⭐️ Google Review from 105 reviews
4.5 ⭐️ Trip Advisor from 193 reviews
Gartelmann Wines

A boutique, family-owned cellar door and wine producer. Gartelmann Wines specialises in fine hand-crafted wines, sourcing high-quality fruit from various locations throughout the Hunter Valley. Jan and Jorg Gartelmann are proud of all their wines and would love for you to sample them and experience what their winery has to offer.
Taste wines from their award-winning Semillon and Shiraz, through to their Verdelho, Chardonnay, Merlot, Cabernet and Petit Verdot. Gartelmann wines are interesting, exceptional and affordable.
Enjoy lunch at the beautiful restaurant next door with lovely staff and a glass of wine to accompany your meal.
Though Gartelmann Wines came in at number 8 of Wine Regions best wineries in the Hunter Valley it should not be excluded from your priority list. It certainly is a beautiful vineyard and a quality experience.
Reviews:
4.6 ⭐️ Google Review from 89 reviews
4.5 ⭐️ Trip Advisor from 97 reviews
Things to do in the Hunter Valley
Wine Regions Australia has crowned the best wineries in the Hunter Valley and the best wine tours in the Hunter Valley but if that's not enough I guess we could go through some other great activities to sip on. Visiting the Hunter Valley Zoo, Skydiving over acres of stunning land, horse riding, a wildlife tour just to identify the tip of the iceberg.
Hunter Valley Hot Air Balloons
Taking a birds-eye view of the region is a great way to reminisce on the amazing wineries you've visited or gawk about the ones you are about to explore. Balloon Aloft offers a multi-award winning experience that leaves patrons speechless and feeling lighter than air, literally. The tour begins at sunrise, soaring above the golden hills for an hour, mostly spent in silence due to the ecstatic disbelief. Guests are welcomed to the Peterson House winery for a gourmet breakfast complimented by champagne because, why not, you just flew in a hot air balloon!
Hunter Valley Wine and Food Festival.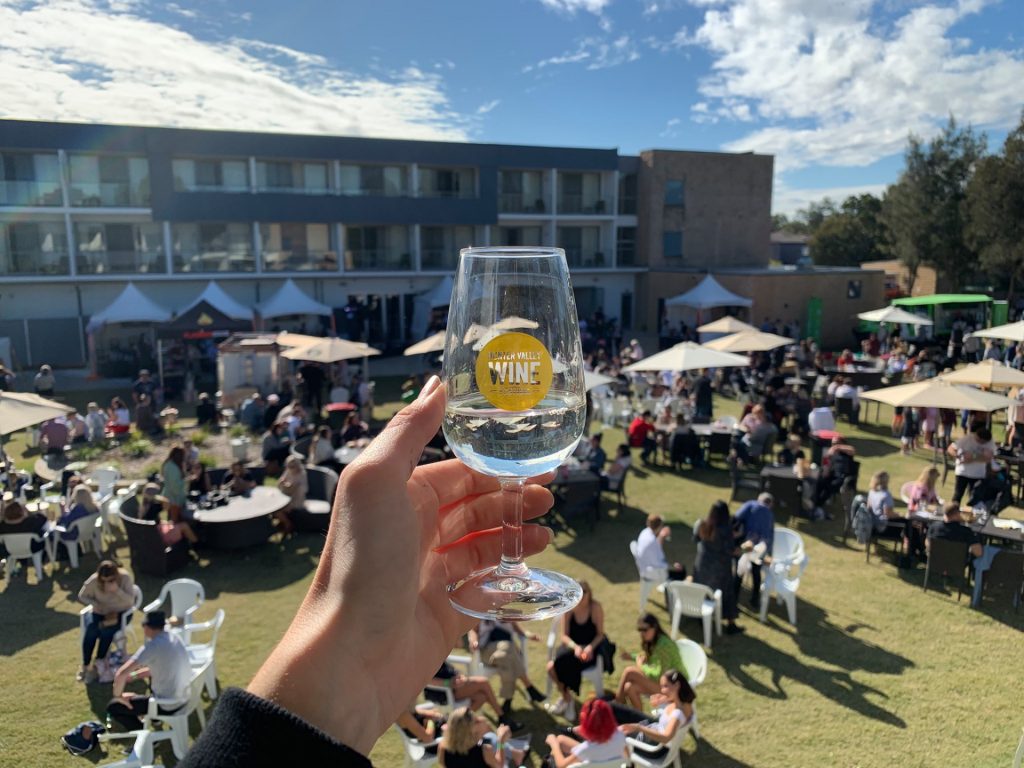 Plan your holiday around May and June and experience the uplifting nature of the Hunter Valley Wine and Food Festival. Sample all the best wines from the region as well as a ton of live music, wine making master classes, cooking classes and of course the surplus of incredible restaurants. It's often a bit of a party when you put thousands of foodies that are passionate about wine in the same region; as you can imagine the energy is electric!
Lake St. Clair
The picturesque Lake St. Clair is an hour north of Pokolbin. It is utilized by the locals as a source of extreme fun with water skiing, swimming, bush walks, kayaking and some great camping spots on the cards. Lake St. Clair is also the pinnacle of secret fishing spots pooled with Australian bass, golden and silver perch and catfish. Camp out on the banks, kick your feet up on the eski and breath in the cool air that blows in from the Blue Mountains.
Looking for more regions and wineries near you?