The picturesque King Valley is located at the base of the Alpine National Park in Victoria, which is surrounded by mountains, rivers and numerous King Valley wineries. From an extraordinary gourmet experience at the Milawa Gourmet Region to stunning waterfalls and mountain ranges in the upper King Valley. The King Valley is a must-visit for wine and food lovers. Pulling similarities from Northern Italy, a few wineries have integrated this into their wines and food.
The vineyards are found on the fertile slopes that rise above the King River – they are home to a great variety of wines. The King Valley Prosecco Road is a food and wine trail that visitors can explore, meet the winemakers, and taste everything the region offers (including the impeccable Italian cuisine).
Allow Wine Regions Australia to guide you through the rich countryside. We'll show you some of the best wineries in King Valley alongside some stunning King Valley winery accommodation.

---
How To Get There
Driving: The Hume Freeway, the Maroondah and Midland Highways, and the Great Alpine Road will lead you to the King Valley Wineries. The drive from Melbourne is 3 or 4 hours, depending on traffic. All roads leading to the region offer spectacular views.
Flying: Albury Airport facilitates daily flights between Melbourne, Canberra, Sydney and Brisbane. All major rental car agencies are based at the airport. Wangaratta railway station is on the main Sydney-Melbourne rail link.
King Valley winery tours are the best way to see the region, have someone chauffeur you around the traps; you wouldn't want to miss any details or local gems.
---
---
Our Top Picks Of King Valley Wineries
The King Valley is known for its cool climate wines and European style varieties. Many cellar doors in the valley are open seven days. Most of the King Valley vineyards have their own exceptional restaurants with distinct Italian flavours.
The region is remarkable for its imaginative use of various grape varieties by winemakers who recognised the regions cool-climate potential long ago.
Brown Brothers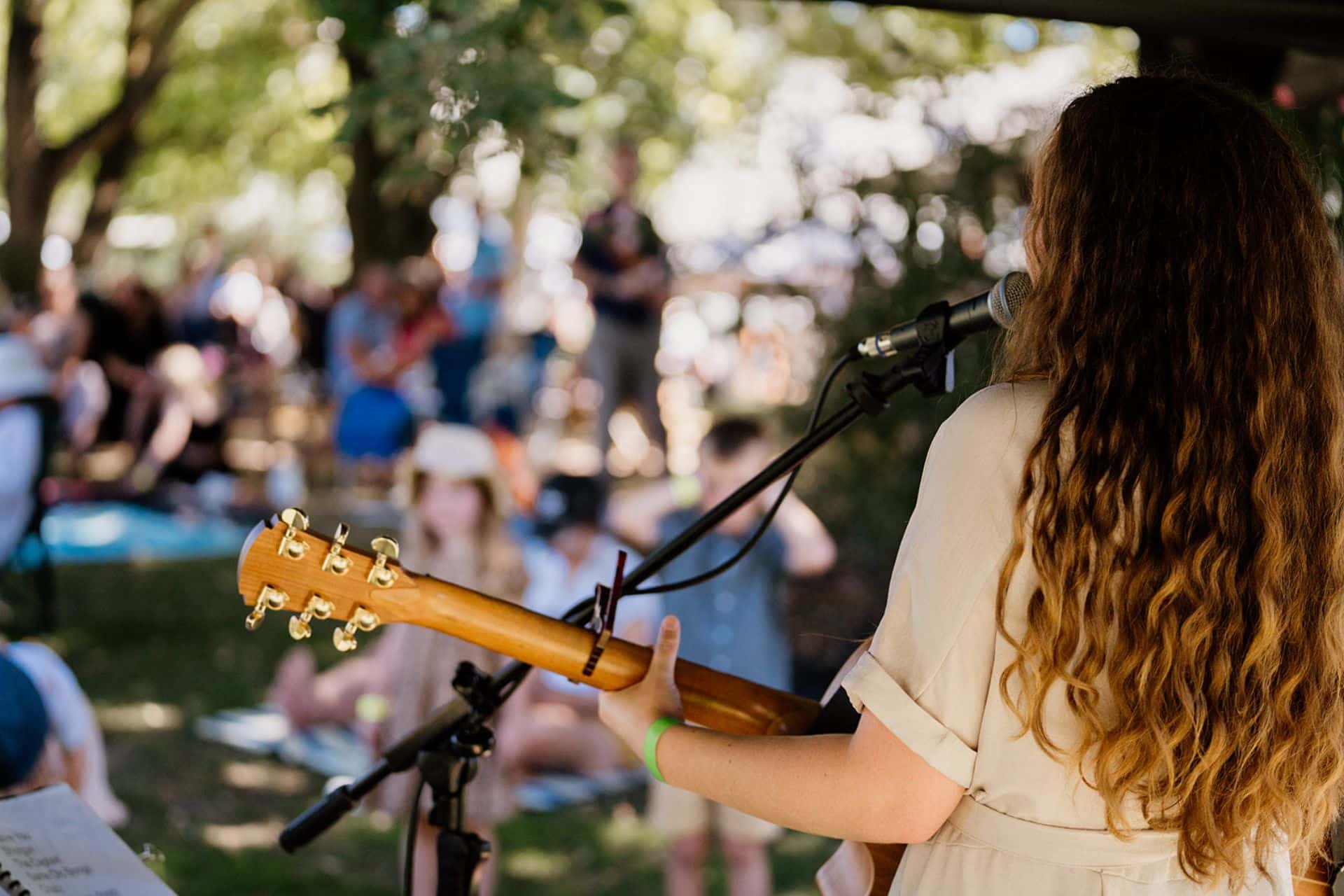 Brown Brothers is one of Australia's leading family-owned wineries. John Francis Brown planted 10 acres of mostly Riesling, Muscat and Shiraz grapevines in Milawa, Victoria in 1885. In 1889, the first vintage of wine was produced in the Old Barn, which still stands on the property today.
With four generations of winemaking experience, the Brown family are known for producing some of Australia's most innovative, hand-crafted wine. Located in the King Valley, the Milawa Vineyard is the birthplace of the Brown Brothers company.
Thousands of tonnes of grapes are crushed each vintage. The stunning Victorian Alps stand proud and elegant when looking out from this famous winery. Brown Brothers offer a unique experience from the moment you walk in the door. Their extensive lists of unique wines are definitely something to try when visiting King Valley Wineries.
Reviews:
4.6 ⭐️ Google Review from 241 reviews
4.5 ⭐️ TripAdvisor from 492 reviews
Dal Zotto Wines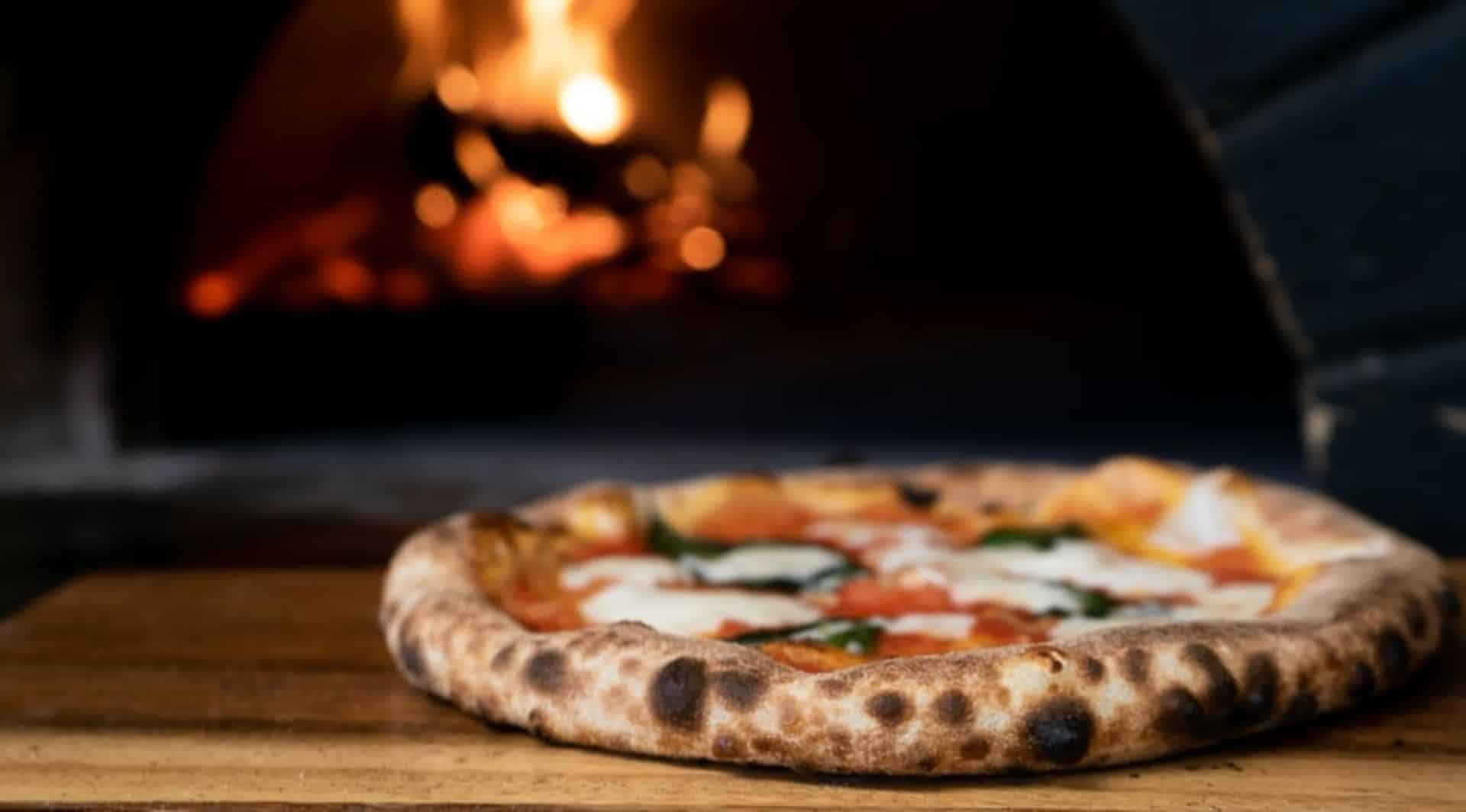 Each Dal Zotto wine is a blend of three elements – family, tradition and innovation.
The Dal Zotto philosophy begins with the most important thing – family. The founding family originated in rural Italy before relocating to the King Valley.
This winery is home to delicious food, great wines, friendly service – all in an idyllic location. This family-owned winery will treat you as one of their own from the moment you walk in, pull up a seat at their big family table, as you discover the winery and all of the history behind it. Indulge in innovative wine, fantastic food, spending your afternoon listening to their stories.
Want to find out about a King Valley wine tour? We'll show you the ones that are the best bang for your buck!
Reviews:
4.7 ⭐️ Google Review from 107 reviews
4.0 ⭐️ TripAdvisor from 69 reviews
Pizzini Winery, King Valley
In 1978, Alfredo and Katrina Pizzini built a winery based on their passion and dedication to family and the Pizzini family legacy. It was this year that the first grapes were planted and 16 years later in 1994, when their first wine was produced. Today their four now adult children – Natalie, Joel, Carlo and Nicole work in the winery with their hard-working, determined parents. And together, they keep the Pizzini Wines dream alive.
In 1996, Alfredo and Katrina began selling their wines at the cellar door – a converted tobacco drying kiln on the property. To attract more customers to their winery, the Pizzini's invested in 3 different hospitality businesses in 1995. The first was a little restaurant in Oxley; the second was the Mountain View Hotel in Whitfield. Daughter Natalie and Alfredo's nephew, Adam Pizzini, took the reigns and turned Mountain View into the award-winning country hotel it is today. And lastly, they renovated a cottage on their vineyard and turned it into self-contained accommodation.
These businesses helped shape Pizzini Wines in the King Valley into the winery it is today, with the family still running the Mountain View Hotel in Whitfield. Cooking classes available at the cellar door, lovely and attentive staff, excellent wines and great food are what you'll get to experience when visiting this winery.
Reviews:
4.5 ⭐️ Google Review from 89 reviews
4.5 ⭐️ TripAdvisor from 184 reviews
La Cantina
In 1980, Gino – founder of La Cantina, worked with his son Peter on their farm in the King Valley. The estate was formerly a tobacco farm, but Peter and Gino also had an interest in growing grapes – it was in this year they planted numerous vines and sold their grapes to Brown Brothers of Milawa. Gino kept some grapes for himself to make wine for family and friends. These wines were made the traditional way, with no filtration and no added preservatives, just the way nonna likes it.
Over the next few years, the amount of tobacco grown on the farm lessened, and the grapevines slowly took over. In 1992, Gino's daughter insisted that her dad's wine were served at her wedding. Here, everyone got to experience high-quality wine and started asking where they could purchase Gino's wine.
It was in 1993 that they decided to no longer grow tobacco. Wine sales started increasing, and in 1997, Gino and his wife Carmel built a traditional Tuscan style cellar door. The winery continues to expand each year, and it is still a family-owned winery that continues to be passed down through generations. Known for its excellent wine, service and old fashion Italian food – this winery should undoubtedly be on your hit list!
Reviews:
4.9 ⭐️ Google Review from 48 reviews
4.5 ⭐️ TripAdvisor from 24 reviews
Wood Park Wines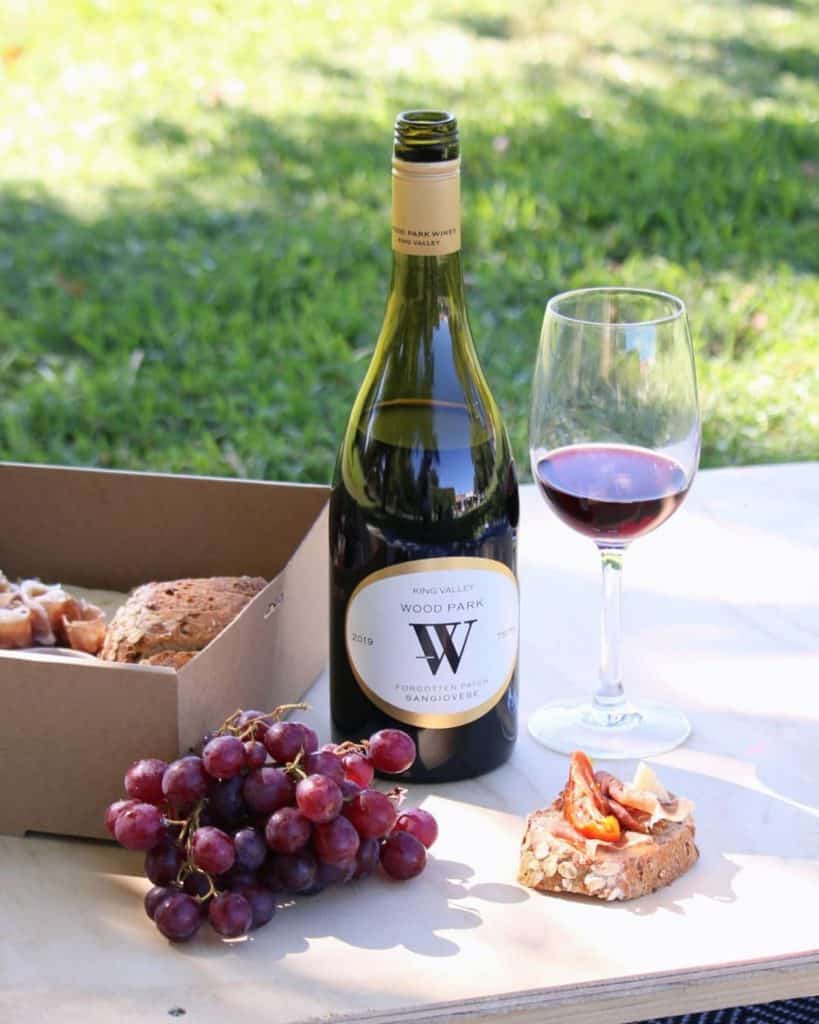 A winery established in 1989 by John Stokes and his family. Wood Park Wines is all about using traditional combined with modern techniques, with plenty of hands-on approaches and wild yeast used to create unique wines.
In 2002, Wood Park's cellar door opened at the Milawa Cheese Factory. It has been flourishing ever since, constantly bringing in locals and tourists from around the world. At their cellar door, you're invited to explore their range of cool-climate inspired wines and a relaxed setting.

Wood Park Wines has a reputation for producing award-winning, hand-crafted wines in various styles; sparking, whites, reds, and sweet/fortified wines – all on offer using environmentally friendly and minimal chemical production techniques.
Why not explore Wood Park Wines and the rest of the King Valley on a wine tour? Treat yourself.
Reviews:
4.5 ⭐️ Google Review from 18 reviews
4.5 ⭐️ TripAdvisor from 34 reviews
Politini Wines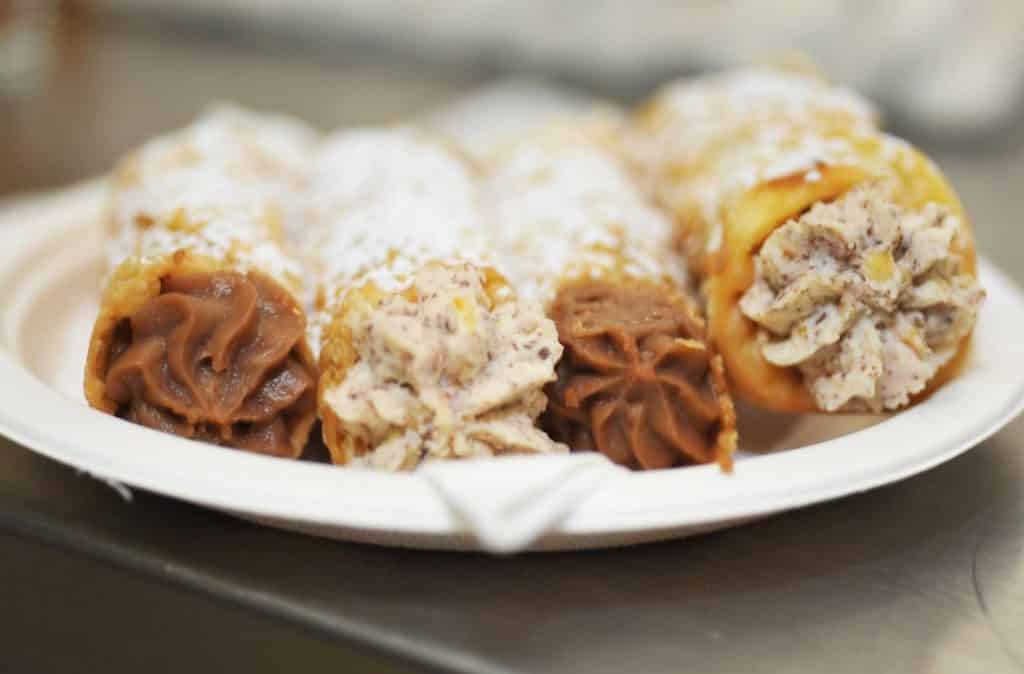 Salvatore Politini watched his father work in a Sicilian winery when he was younger. Today, 60 years later, Salvatore has brought a slice of Sicily to the King Valley – through his hand-crafted, cool-climate wines. Politini Wines is a family-owned boutique winery specialising in Italian varieties. You can experience and indulge in premium-quality wines, including the unique Sicilian heritage Grecanico and Nero d'Avola at the cellar door. There are Sicilian cooking classes on offer and excellent self-contained accommodation if you've had one too many.
The wine Politini produces include – Sauvignon Blanc, Merlot, Cabernet Sauvignon and Shiraz. Italian varietals – Sangiovese, Pinot Grigio, Vermentino, Rosé, King Valley Prosecco, and Sicilian heritage varieties – Nero d'Avola and Grecanico.
If you're looking for some King Valley winery accommodation, go ahead and stay at the beautiful country home at Politini Wines.
Reviews:
4.7 ⭐️ Google Review from 25 reviews
4.5 ⭐️ TripAdvisor from 26 reviews
King River Estate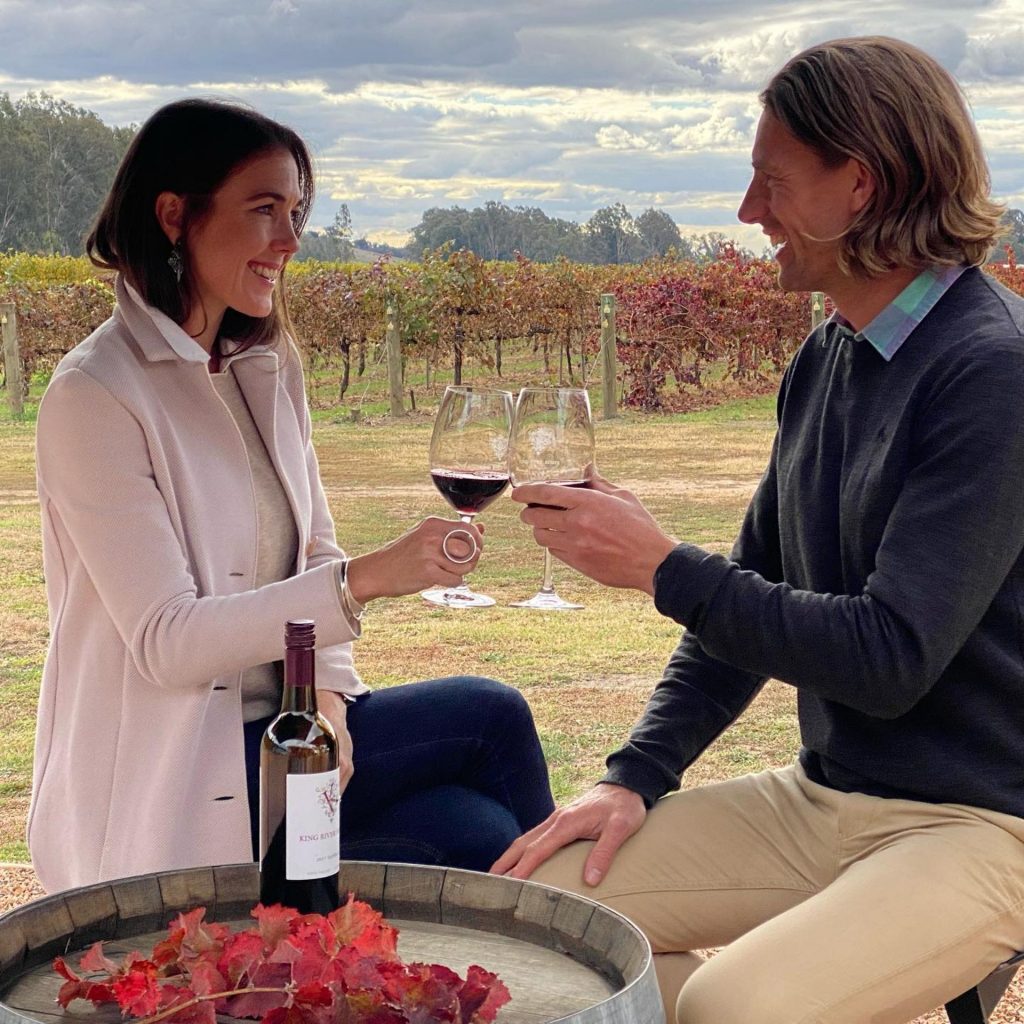 Located in the picturesque King Valley, King River Estate was founded in 1990, when the first grapes were planted on the property. The vineyard is right next to the King River and under a small mountain.

There is minimal intervention used in the winemaking process, such as using wild yeast to assist in their natural fermentation processes; this is said to create a complex range of wines.
Using a traditional yet innovative approach to winemaking, the King River Estate's philosophy is based on some of the "old world" techniques. The wines are made naturally, and the grapes are left to interact with wild yeasts, allowing for a natural fermentation giving complexities and soft & textural wines. King River Estate produces outstanding wines using biodynamic viticultural practices and minimal intervention.
There is local produce to indulge in whilst visiting their cellar door. Wood-fired pizzas are available on weekends, which compliments a glass of the motherland with utter perfection.
Reviews:
4.9 ⭐️ Google Review from 46 reviews
4.0 ⭐️ TripAdvisor from 18 reviews
Things to do in the King Valley
Explore the Alpine National Park, picturesque valleys, stunning lakes and waterfalls in the King Valley.
Cycle through various wineries and sample new vintages or collect fresh local produce, discover stunning landscapes, national parks or spend the day fishing at the numerous rivers and lakes.
Many local businesses in the region offer camping and outdoor equipment, and there are stunning spots to set up camp and make a holiday out of your time in the valley.
King Valley Prosecco is famous around the world. Jump on the King Valley Prosecco Road food and wine trail to indulge in some fine Italian cuisine, delicious Italian sparkling wine, and a little comradery with the winemakers.
There are plenty of outdoor activities on offer – white-water rafting, four-wheel driving, hiking the mountains and valleys, mountain bike riding, horse riding tours, and so much more.
There is so much to do in the King Valley – it would be a travesty to miss it off your list of places to visit!
Looking for more regions and wineries near you?