Mornington Peninsula has long been the easy escape from Melbourne. This incredible peninsula has wineries bursting with charm and flavour, some of the finest locally sourced produce in the country, long golden beaches and laid back towns, as well as jaw-dropping coastal walking. When you add these elements together, it is hard to believe you are still sitting reading this instead of getting down there! To help you get moving we have put together some of the finest Mornington Peninsula accommodation in Victoria, so no matter what style you prefer, we have picked something perfect for you.
Luxury Accommodation Mornington Peninsula
For those of us who like a little extra, we have selected our favourite luxury Mornington Peninsula accommodation to retreat to after days of indulging in the joys of the peninsula.
Lancemore Lindenderry Red Hill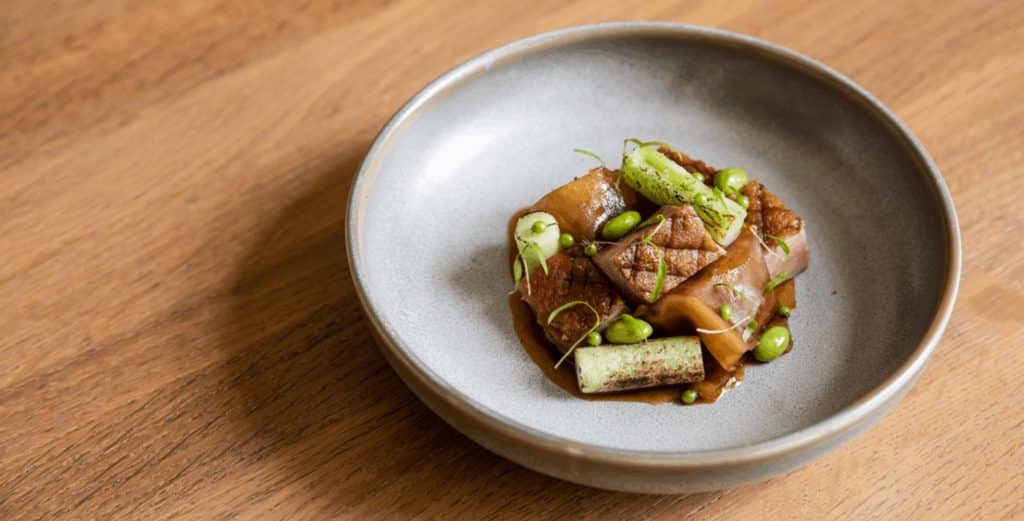 Right in the heart of the peninsula sits the truly stunning Lancemore Lindenderry Red Hill. This boutique luxury hotel sits on 34 acres of delightfully sculpted gardens and vines, providing a discreet, relaxing getaway to soak in the wonders of the Mornington Peninsula.
The rooms are minimalist, contemporary chic, looking out over the expansive grounds and if you want a day of pure relaxation there is enough going on at the Lancemore Lindenderry to ensure you don't have to travel far.
Their cellar door is exquisite, a true celebration of the cool climate of the peninsula, with Pinot and Chardonnay blowing the doors off, as well as award-winning wines from their Macedon Ranges Vineyard. At the weekend they light the outdoor wood-fired pizza oven and the cellar door experience turns into a joyful, sun-soaked social afternoon.
For more discerning dining, you can wander into the Dining Room to experience fine examples of paddock to plate cooking in a contemporary European style. Fine dining without formality, the Dining Room is a social joy to indulge in.
To sample other wineries in the area, you don't have to wander far. Red Hill is home to Mont Rouge, Polperro and Rahona Valley wineries, three absolute stunners all within staggering or taxi distance.
Winery Accommodation Mornington Peninsula
There are so many glorious wineries with accommodation in the Mornington Peninsula that narrowing it down to one was tricky, but as much as we love the others, the Crittenden Estate just takes it for us.
Crittenden Estate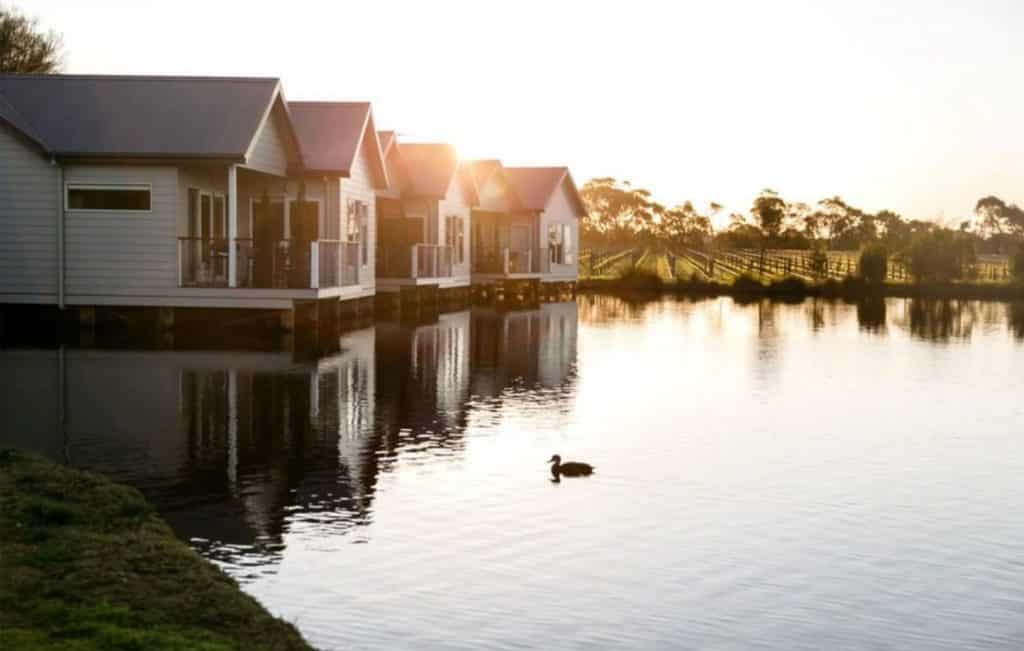 This stunning Mornington Peninsula accommodation is so incredibly unique and well-designed that we couldn't shake the feeling of being miles from anywhere, even though we were in the middle of a world-class winery. Each of the little villas on the estate is built over a beautiful, tranquil lake, giving the feeling that you are floating. Contemporary design with a unique Aussie flair makes cozying up in the villas with a bottle of Pinot and a good book a sheer delight.
The cellar door here is so unique and varied with Crittenden not hiding those experimental grapes away, but thriving on selling and developing them. As well as fine examples of Mornington Chardonnay and Pinot Noir, Crittenden have an Italian varietal range and a Spanish Varietal range, meaning that there are a whole lot of wines to be tasted at the estate. Lucky your accommodation is so close at hand!
Add to this the Stillwater, a chef-owned and operated Aussie Tourism gold-certified restaurant. Its rotating menu reflects the best of the seasons and its location with views over the lake is breathtaking.
Again, you are in a perfect location with Polperro, Myrtaceae and Dromana wineries all within 5km of your beautiful accommodation.
Best Beachfront accommodation Mornington Peninsula
There are plenty of stretches of unbelievable coast and endless, golden beach on the Mornington Peninsula, but we absolutely love the hidden beauty of Mt Martha. This little hidden corner is where bushland meets the sea, producing some of the most spectacular scenery on the coast. The beaches in Mt Martha have that sleepy, summer vibe and are perfect places to chill.
Mt Martha B&B By The Sea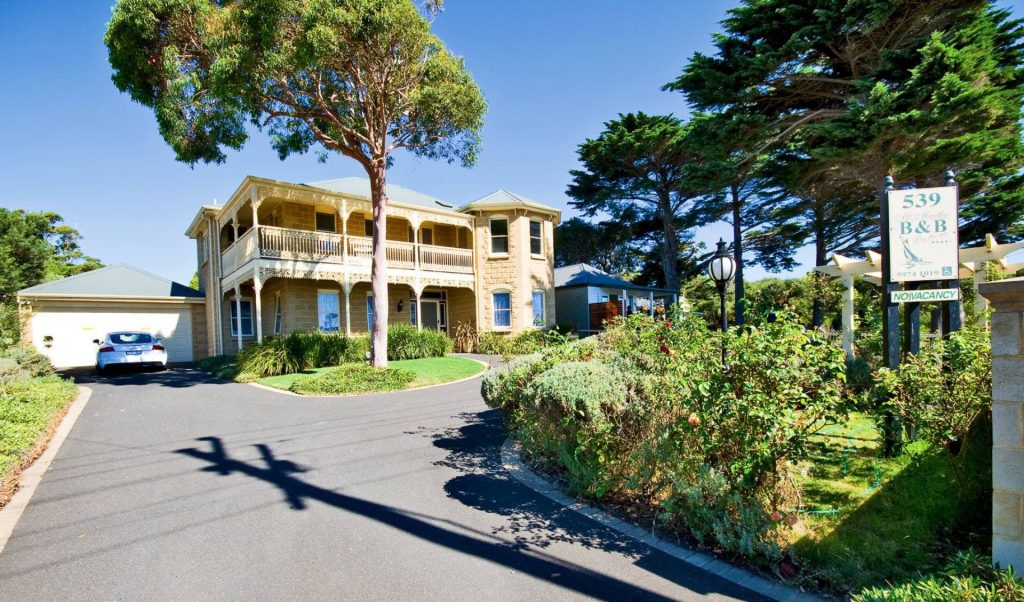 Mt Martha B&B By The Sea is a luxurious guesthouse just seconds away from the secluded little Hawker Beach. With only four luxury suites, each individually decorated with high-quality facilities is the perfect base for exploring the Mornington Peninsula.
A 15-minute walk along the bay brings you to Mt Martha itself where there are choices of dining and entertainment aplenty. We loved Josephine's Restaurant at the Briars, with its stunning views, well-priced menu and selection of local wines. There are also great Italian and Mexican options to keep you well-fed in this wild-beach paradise.
With the stunning Crittenden, Dromana and Yabby Lake wineries within 5km of Mt Martha, there is so much opportunity for wine tasting while you enjoy this secluded slice of beach life.
Mornington Peninsula accommodation Airbnb style
Looking for somewhere to rent out for yourselves in the Mornington Peninsula? We have scoured the self-catering accommodations and Airbnb's of Mornington to discover the best and we have to confess, it was tough, there are some classics here!
Cottage in the Olives
However, we have gone for the stunning Cottage in the Olives in Merricks North. Here you are set right in the heart of the peninsula, surrounded by olive groves and only ten minutes from the beach and 15 mins from Red Hill, home of a ton of amazing wineries.
This Mornington Peninsula accommodation provides a light and spacious interior, tastefully decorated with relaxation in mind. Outside there is a wonderful verandah that overlooks the olive grove. While the cottage is fully kitted out for self-catering, just ten minutes away is the delightful village of Balnarring, which despite its quaint size, is a gastronomic heavyweight. With an outstanding japanese restaurant and a heavenly French restaurant and a big Aussie barn serving the best in local produce, you will be more than happy with your meal out here.
Situated incredibly close to the outstanding Quealy vineyard whose cellar door is an experience not to be missed and Merrick's Creek, who make a rosé perfected for those warm Mornington afternoons, your wine experience here will be a joyful one.
Pet Friendly accommodation Mornington Peninsula
Escaping to somewhere as wild and beautiful as the Mornington Peninsula without pooch on board would be a terrible shame. There are wide spaces for them to run amok, beautiful beaches where they can splash and play and while there are several pet-friendly accommodations in Mornington Peninsula, this is the one we have fallen in love with.
Sea Brim
Sea Brim is situated in Rye down on the little sweeping end of the peninsula and is one of the wildest and most beautiful corners. With outstanding cliff-top walking and peppered with little hidden coves with sandy beaches, Rye is the perfect spot to take doggo.
The acccoomodation itsef is flawless, a two storey apartment next to the beach which sits in its own delightful courtyard. This fully fenced courtyard means your doggy pal can run free while you laze or splash around in the pool.
You are close to the the tiny The Cups Estate, which is a wonderful little winery, and there are a couple of the bigger blockbusters close by too. Stops in at the brand new cellar door experience at Tallarida and the hilltop splendour of Blue Range Estate make for truly delicious visits.
The Mornington Peninsula is a true delight no matter where you choose to stay. We hope you have enjoyed our take on the best Mornington Peninsula accommodation.
Other Popular Articles