Yarra Valley wineries are some of the most popular in Victoria, why? Because it's only an hour east of Melbourne City and people are lazy, that and the wine in the Yarra Valley is bizarrely delicious.
To encapsulate exactly what the region has to offer, we've dug up the inside scoop on the best wineries in the Yarra Valley and compiled it into a list of seven vineyards that are highly rated.
We'll delve into some local knowledge on the area so you can head to the wine region with a couple of bragging facts for your mates.
There are also some world-class Yarra Valley wine tours that you can get involved with. They are informative, affordable and also someone else has to drive which is a bonus.
Alongside visiting the best Yarra Valley wineries, there are plenty of other means to spend your time and money; breathtaking scenery, romantic escapes, luxury accommodation, theme parks, art galleries, live music and the list goes on.
---
The Yarra Valley Wine Region
The Yarra Valley wine region incorporates culture, history and community into its viticulture. The winemaking craft in the Yarra Valley isn't simply about producing a good wine; it's about creating a network of wine lovers and passing on the generational passion that has been engraved on Australian history.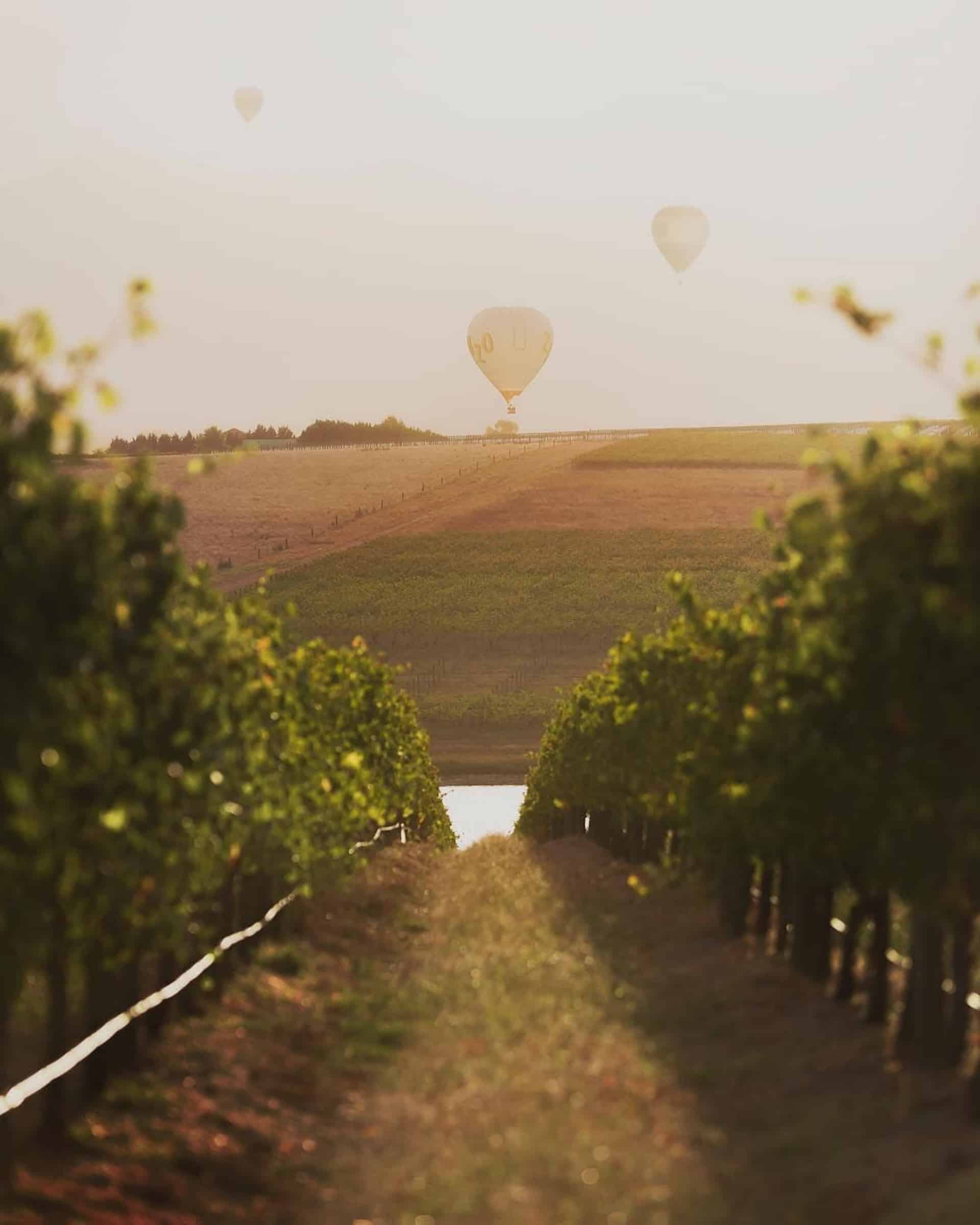 Images Sourced From facebook.com/VisitYarraValleyandDandenongRanges/
There are 80 Yarra Valley wineries that construct the region, smeared across 9900 acres,  each with its own story to tell. The appreciation for the rich history runs deep and most winemakers would be happy to tell you about the humble begins of the region's past.
The Yarra Valley wine region receive high traffic flowing in from Melbourne especially in peak season, which is where Yarra Valley wine tours come in handy; they cater to making every individual's wine tasting experience special.

The Yarra Valley is a cool-climate region due to its elevated altitude and coastal position bordering Port Phillip Bay and Mornington Peninsular. The cool-climate is perfect for Yarra Valley wineries, vineyards and more specifically, plantings of Pinot noir which takes 29 % of its production and Chardonnay which is 25 % of the total production.
The region has been producing wine for over 170 years, with the first wine being made in 1845. The first grapes planted in Victoria were in the Yarra Valley in 1838, making it the oldest wine region in Victoria.
---
The Best Yarra Valley Wine Tour
When the wine is really… really good, that little mischievous voice in your head tends to crave another drop. Choosing a Yarra Valley wine tour presents you with the option to give into your desires… in a safe manner.
That's what you're actually paying for; a designated driver. Wine tasting in the Yarra Valley is one of the greatest pleasures known to man and womankind, so experience it with someone that is an expert on the region.
Check Wine Region's take on The Best Yarra Valley Wine Tours.
---
The Best Wineries in the Yarra Valley
With 80 wineries in the Yarra Valley to choose from, picking the best ones can be overwhelming, living in a constant state of fear that you'll pick the wrong wineries, losing sleep at night causing a lack of productivity at work; it's a downward spiral into depression.
So here is a composed list of seven Yarra Valley wineries that will guarantee satisfaction and a healthy mental state of mind.

Stones of the Yarra Valley
Stones of the Yarra Valley has developed an outstanding reputation for its delicious seasonal menus, extensive wine list and flawless service.
The Stables at Stones is one of the Yarra Valley's most visited food and wine destinations. Throughout the late 1800s the Stables historic building served as the stablehand quarters of the property before being transformed into the fine-dining space that it is today.
The Stables offers a wine list that's carefully curated to showcase the Yarra Valley's finest producers alongside a range of international wine selections.
All about shared plates with wine to match. The menu is ever-changing, which is exciting for guests. The staff are so lovely and so is the Stones in general. The views are stunning and we highly recommend adding this place to your 'must-see' list of wineries in the Yarra Valley.
Address: 
14 St Huberts Rd
Coldstream VIC 3770
Website: Here
Oakridge Wines
Oakridge Wines pairs hand-crafted wines and food in a beautiful and seamless way. The winery is a family-owned winery, restaurant and cellar door, founded in 1978. Oakridge is a well-known, award-winning winery with its wine being sold in bottle shops, online and found on restaurant menus.
Exceptional service, food and wine are what to expect when visiting Oakridge.
Oakridge chefs have created an impeccable menu with ethical food sourcing. They have a zero-waste menu philosophy, with all of their ingredients either grown in the Oakridge garden or sourced from local farms and producers.
Domaine Chandon
During the mid-1980s, a team of Chandon's wine connoisseurs stumbled upon Green Point, an old dairy farm in the Yarra Valley. The cool climate region and quality soil was the perfect home for Domaine Chandon.
Domaine Chandon's traditions come from Champagne house Moët & Chandon, but its expertise is planted in the Yarra Valley wine region. They are the only Australian sparkling specialists with genuine French heritage and are well recognised in the industry.
Today, Domaine Chandon has a great reputation and winery with a lovely restaurant, delicious food and professional staff.
De Bertoli Wines
This winery is a family-owned company, being passed down through four generations since it was first founded in 1928. The De Bortoli family purchased the Yarra Valley Estate in 1987, after setting their sights upon a well-known cool-climate region, perfect for producing high-quality wines. The first vineyard was planted in 1971, which makes this winery one of the oldest vineyards in the Yarra Valley.
Today, this Yarra Valley winery is managed by third generation family member, Leanne De Bortoli and her chief winemaker and husband – Stephen Webber. De Bertoli is an amazing, family-friendly winery which has stunning views overlooking the regions hills and neighbouring vineyards.
Visitors are encouraged to indulge in traditional Italian style food in the upstairs restaurant. If you head into the cellar door, you can try some of the wineries favourites like their Chardonnay and Pinot Noir.
Coombe Yarra Valley
Former home to the world-famous opera singer Dame Nellie Melba, Coombe Yarra Valley is a unique gourmet and cultural destination. Visitors are treated to an exceptional dining experience featuring award-winning Coombe Farm wines, whilst overlooking picturesque views.
The restaurant at Coombe Yarra Valley only uses the best local produce available. The delicious menu is accompanied by their award-winning estate wines.
A gorgeous winery placed amongst seven acres, with beautiful gardens, great wine and food. The staff are knowledgeable, super friendly and accommodating. Coombe is a great place to spend the day or even just the afternoon.
TarraWarra Estate
TarraWarra Estate is one of the best wineries in the Yarra Valley and a must-see destination. It is well-known for its art museum, fine wine, striking architecture, seasonal food and friendly atmosphere.
TarraWarra wines are grown and made with gentle care and attention. Winemaker Clare Halloran aims to nurture the natural balance and harmony of the wine, reflecting the vine age and season of the estate grown fruit.
Since the TarraWarra art museum opened in 2003, it has become recognised as a somewhat cultural jewel of the Yarra Valley. It provides visitors with an enjoyable and inspiring experience, combining stunning architecture with modern and contemporary art.
Dominique Portet
Ninth-generation winemaker Dominique Portet chose the cool climate Yarra Valley as home to the winery he founded back in 2000.
Now tenth generation son, Ben, leads the winemaking team, keeping the tradition alive.
The wines are to be easily enjoyed and traditional in their own way. You can immerse yourself in a wine tour to learn all about the history of the winery. There is also a homewares store to explore if you're wanting something a little different.
Delicious rustic French food, stunning views with wine to match. Dominique Portet is a must-visit when heading to the Yarra Valley.
Looking For Things To Do In The Yarra Valley?
There is so much more to do than just visit the Yarra Valley wineries; gardens, parks, markets, theme parks and if you're in the area at the time you'd be silly not to check out The Wine Machine, Yarra Valley that's held at Rochford Wines.
Wine Machine Festival, Yarra Valley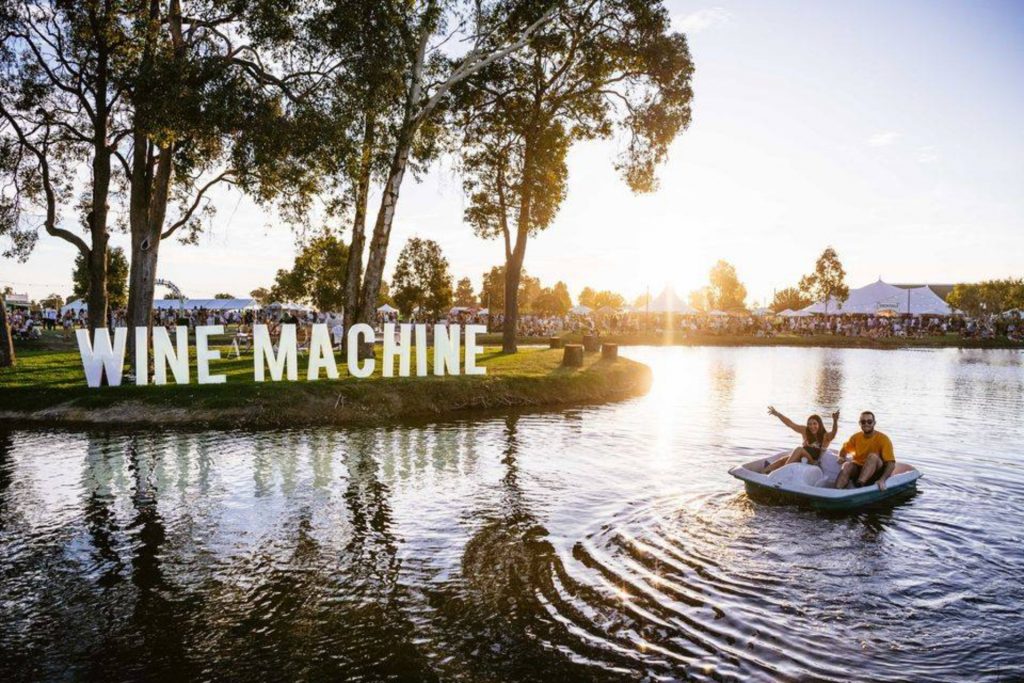 Wine Machine is a big mixed barrel of premium wines, great Australian music, summer vibes and good times. The festival takes place at Rochford Wines and this year the line-up is all time; including bands like Hot Dub Time Machine, The Naked and Famous, The Jungle Giants , Regards "Ride It", Bag Raiders, NorthEast Party House, Alice Ivy, Young Franco and Don West.
The Ada Tree Trail
We always include at least one physical activity because A) wine and restaurant food for three days straight isn't entirely healthy and B) there are so many cool outdoor activities and adventures out there you'd be insane not to experience some. The Ada Tree Trail meanders through the Yarra Ranges and reaches a distance of 3.2 kilometres, approximately a 1.5-hour return trip. Check out some of the oldest and largest trees in Australia; some reach 73 meters high and date back over 300 years!
Healesville Sanctuary
Healesville lies in the heart of the Yarra Valley and focuses on native Australian animals. They care for and protect over 1500 animals that have either been brought in or rescued. Get up close and personal with kangaroos, emus, wombats and many other cute furry friends.
If you live in Melbourne, make a day trip out to the Yarra Valley. For those inter-state travellers, numerous cellar doors have luxurious accommodation on offer, why not make a week out of it.
Looking for more regions and wineries near you?