Once only a logging town, Pemberton now finds itself at the heart of a young and thriving wine-growing region. The Pemberton wine region itself revels in its youth and geography, providing a truly unique regional character among Australian regions.
Pemberton wineries provide the hospitality and class you are accustomed to on relaxed days spent imbibing the specialty of famous local vineyards. But for wine-lovers, tasting the local offerings by the glass or bottle is only the highlight among a fascinating choice of things to do in Pemberton. Whether it be enjoying lunch at a Pemberton winery restaurant, or exploring the beauty of the town and surroundings, the Pemberton wine region should be on the bucket list of even the most casual enjoyer of wine.
---
The Pemberton Wine Region
Nestled in the heart of Western Australia's famous wine-growing South-West, the Pemberton region offers the rare experience of a wine-growing area still in the process of discovering the more subtle accents of its identity. At any cellar door, the wines you enjoy are sourced from vines planted less than forty years ago exposing the region's youth yet not tainting its quality! Grower and winemaker alike continue to unearth Pemberton's character on more than fifty vine-growing estates.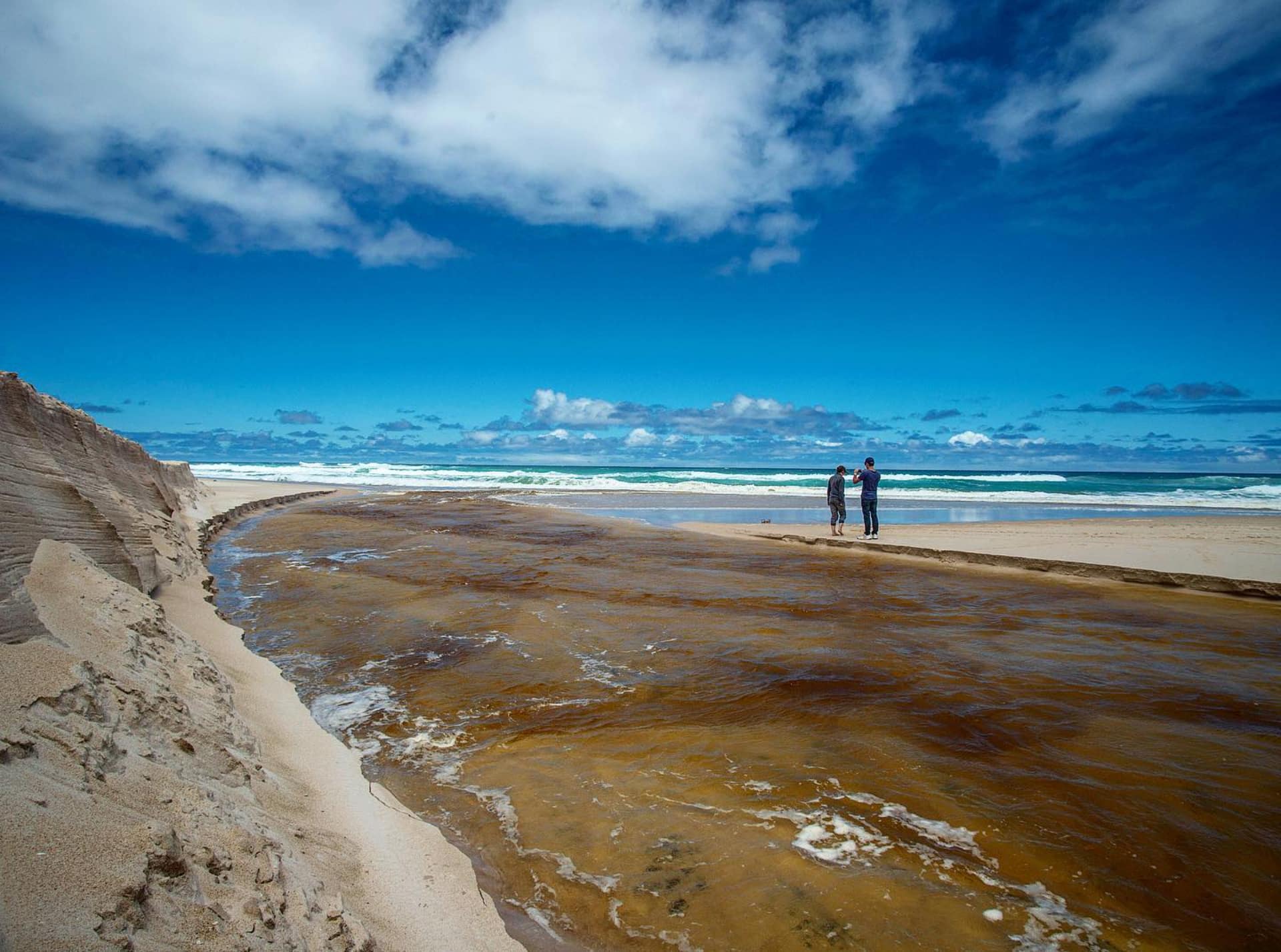 Uniquely close to the great Southern Ocean, Antarctic breeze cools the dark earth of Pemberton more-so than her sister wine regions. This climate and soil proves the perfect nursery for growing elusively true pinot noirs, an enticing point of difference for Pemberton in a local best known for its whites.
Pemberton Pinots are bright and fragrant, combining complex fruit notes with depth and authentic acidity; these are a must-try for every wine-love who stumbles across a Pemberton tasting room. More recently, light reds, Merlots and Malbecs have further developed the region's character. Deeper reds have thrived, perhaps against expectation. Due to the region's southern stance, the cooler-climate gives the Pemberton Shiraz and Cabernet Sauvignon a rare flair that neighbouring regions cannot attain. We recommend tasting a cabernet blend for a truly unique Pemberton red experience.
Enjoyers of white should not despair, however! Western Australia's famous white-friendly conditions have shone through in Pemberton as well with Chardonnay and sauvignon blanc making up the bulk of fruit picked in the region. Informally known as the wine-makers playground, local whites benefit from regional expertise and are blended and aged for complexity and character.
On your travels through the Pemberton you will encounter everything from deep, wooded, whole-bunch chardonnays to fragrant, sweet sauv blancs, completing the fascinating, well-rounded experience that is enjoying wine in the Pemberton region.
---
Things to do in Pemberton
Backdropped by the eucalypts of the gorgeous Karri forest, a variety of ways to take in the breathtaking local nature rank among the best things to do in Pemberton. Enjoy a journey through the forest on the historic Pemberton Tramway Co. or make your own pace on one of several scenic drives. Either side of lunch at a Pemberton winery, explore stunning local beaches running into the Great Southern Ocean.
For the more adventurous, creek and lake waters are stocked with trout and freshwater crayfish, while hiking, canoeing and mountain biking are excellent ways to explore the forest off the beaten track. Organised wine tours in Pemberton run year-round and are a great starting point for tasting the local drop. Local produce is a highlight, with farmer's markets running in town every weekend and roadside stalls common. The Pemberton visitor centre, located in the centre of town is your first stop for tour bookings and information on everything the Pemberton region has to offer.
---
The Best Wineries in Pemberton
The Pemberton wine region offers a wine-tasting experience to satisfy the taste of a casual enjoyer of a good drop, to the curiosity of a more experienced connoisseur. Here is our pick of the six most unique cellar door and dining experiences available from the tasting rooms and restaurants at Pemberton wineries.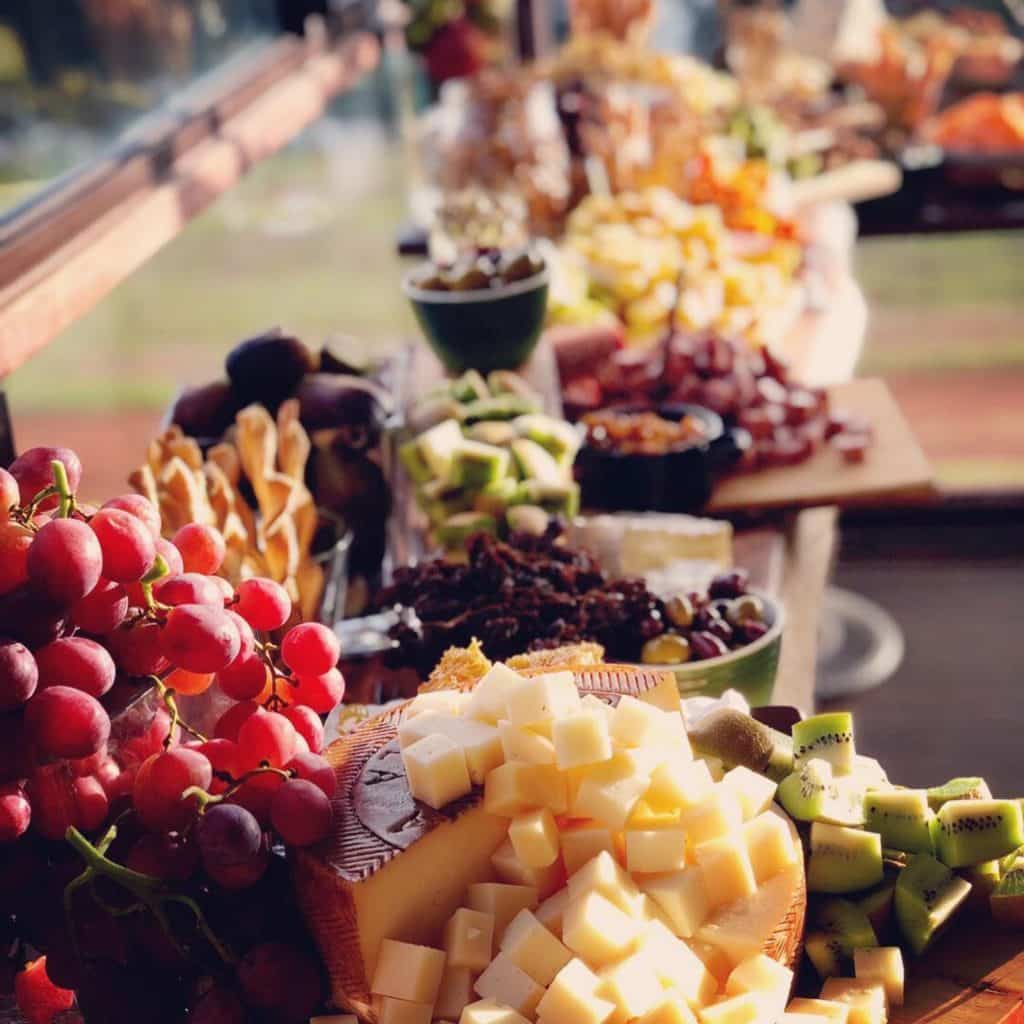 Established in 1995, Hidden River is a young winery that nonetheless characterises the Pemberton wine region. A modern and professional estate, the winery and restaurant provide a contrast of comfort and family hospitality against the sprawling pasture and farmland in which they rest.
The cellar door offers an array of whites – wooded and unwooded chardonnays and fruity sauvignon blanc. Of course the classic Pemberton Pinot noir is a must try, boasting authentic Burgundy palette and texture. A deep, peppery Shiraz rounds out the stars of Hidden River's wine list.
Enjoy tastings overlooking the stunning vineyards and forests of Pemberton with the gourmet offerings served in the restaurant. Local produce inspires the seasonal menu created by estate owner and chef, Ardal and completes Hidden River's expression of the best of local taste.
Hidden River Estate is the perfect address to start on your Pemberton wine adventure.
Unique Tasting: 2018 Shiraz
Reviews:
4.7 ⭐️ Google Review from 174 reviews
4.5 ⭐️ Trip Advisor from 189 reviews
Lost Lake Pemberton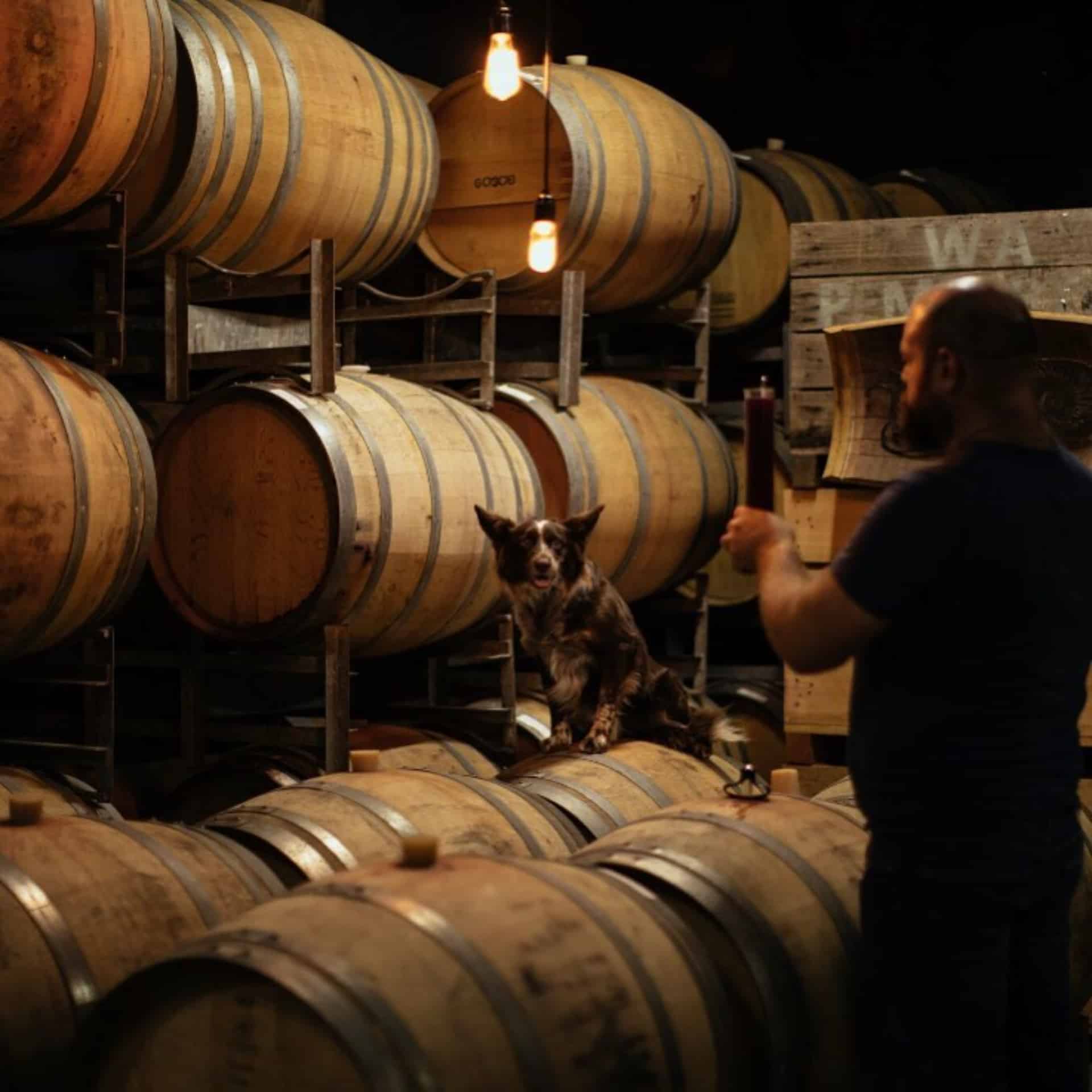 Lost Lake is one of the more established vineyards in the area. A visit to their cellar door is the perfect way to experience both the history and the modern signature experience of the Pemberton wine region. A traditionalist philosophy to growing and making wine takes raw advantage of the unique local geography. The wines on offer map out the story of the area's wine-growing maturation; dry-grown plantings of Chardonnay and Sauvignon Blanc are complemented by Shiraz, Cabernet Sauvignon and Merlot. Lost Lake's flagship Pinot noir epitomises the Pemberton region's uniquely authentic pinots.
We recommend taking advantage of veteran winemaker Ash Lewkowski's one hour wine-tasting crash course as one of the best ways for the amateur wine-lover to experience everything the Pemberton wine region has to offer. A combination of history and quality make Lost Lake a necessary stop on your Pemberton wine region tour.
Unique Tasting: 2018 Chardonnay
Reviews:
4.7 ⭐️ Google Review from 18 reviews
4.5 ⭐️ Trip Advisor from 23 reviews
Picardy
A younger Pemberton winery, but backed by some of the most experienced Western Australian vintners; here is the stop where you will experience the Pemberton wine region's true potential.
Owners Bill, Sandra and Dan Pannell were pioneer wine-growers in the now famous Margaret River region and have brought their history of excellence in wine-making to Pemberton. The Pannell's experience and connection to the French industry have led to vintages of authentic Burgundian Chardonnay and Pinot noir – the Pemberton classics of exceptional quality.
Plantings of Sauvignon Blanc, Semillon, Shiraz, Cabernet Sauvignon, Merlot and Cabernet Franc encapsulate their signature varieties on some of the most breathtaking, Tuscan views in the region. Appreciating a Picardy wine is an absolute must in your exploration of Pemberton.
Unique tasting: 2017 Tete de Cuvee Pinot Noir
Reviews:
5.0 ⭐️ Google Review from 20 reviews
N/A⭐️ Trip Advisor
Treehouse Tapas and Wine Bar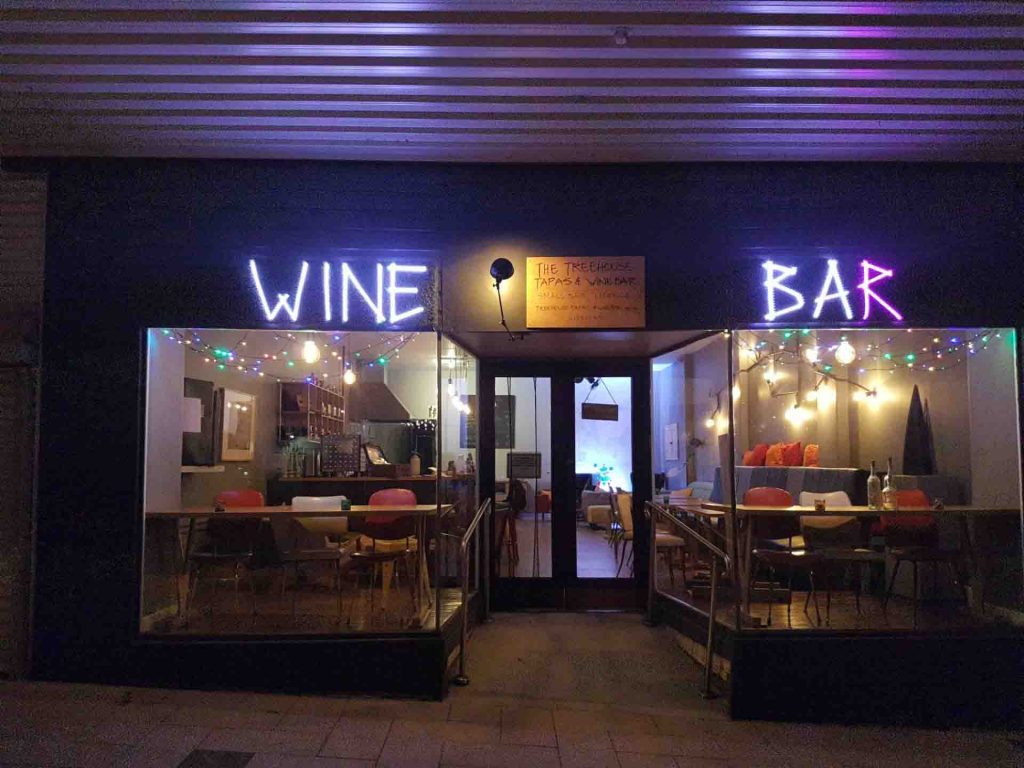 Situated in the heart of Pemberton's township, Treehouse can not be left off any list of essential stops on a comprehensive tour of the Pemberton wine region. The selection of local products on the wine list shows an understanding and appreciation for Pemberton's unique wine-growing potential.
An ever-changing and exciting menu of share platters, starring the best of local produce is the perfect complement to the wines on offer. Local musical talent is billed at regular special events and adds to the warm, family-friendly atmosphere that is an enjoyable night out at Treehouse. This is the perfect place to start, or capstone your exploration of the very best of Pemberton wine-making.
Reviews:
4.6 ⭐️ Google Review from 167 reviews
5.0 ⭐️ Trip Advisor from 122 reviews
Visit Treehouse Tapas and Wine Bar
Looking for more regions and wineries near you?