Yes, okay, the Margaret River Wine Region is one of the most isolated regions in Australia, but who said finding perfection would be easy. Going somewhere new is puzzling if you don't have the insider's knowledge. We'll spare you the details and give you nothing but the best wineries in Margaret River and some unmissable Margaret River winery lunches. Why make just one day out of it? Chuck a sickie; the boss won't miss yah. Turn your trip into a wine holiday and enjoy some gorgeous Margaret River winery accommodation, indulging in the winery restaurants Margaret River has on offer alongside informative, friendly, and indeed saucy wine tours through the region.
So what can you expect when you get there? Sapphire waters, blinding white sands, winding rivers meandering through valleys littered with vineyards and friendly cellar doors, farmers markets and niche gift stores by day and wine bars, pubs and live music at night, sounds horrible doesn't it?

Let's get that trip sorted for you.
---
The Margaret River Wine Region
With over 200 wine producers and 100 cellar doors, it's strange to think how far Margaret River wineries have come in so little time. For the best part of the last 70 years, surfing has been the main focus, but it wasn't until 1969 when the Australian Surf Titles held at one of the local beeches put this little quintessence of beauty on the list of stunning places to visit. When the surf was flat, mass hordes of sand rats searched for casual employment, cultivating the wine industry's growth and maturity. It was starting to boom.
Margaret River established its first commercial winery in 1967. Considering some of the wineries in Victoria date back to the 1840s, Margaret River wineries are millennials in comparison, but that doesn't make them clueless. With some new-wave, 'trendy' vineyards and cellar doors like Nocturn, L.A.S. Vino, and Dormilona, the region has defined itself by avoiding conformity and monotony.

Now, you may not care what grape varieties are grown in the region as long as it tastes good and compliments a second pour, but we'll just throw a few names down so one can expect what's on the wine list.
Margaret River Wineries supply Australia with 20 % of its total premium wine production; that's not bad for such a young region. Cabernet Sauvignon and Shiraz take the cake in popularity for reds, but with 59% of total grapes crushed, the whites win the day. In particular, Margaret River Chardonnays are known for their exquisite structure showing balance in maturity with fresh acidic complexities coming through with every sip. This is due to Gingin and Mendoza, two Chardonnay clone varieties that harvest small and large grapes providing the previously mentioned characteristics so highly sort after.

The top wineries in Margaret River display a kick-ass wine list, and the area is known for its western hospitality, so you'll have many a chance to find a wine that makes you feel 'fruity'.
If you're looking to stay a few nights, check out the Margaret River Accommodation that has proven itself time and again through reviews and testimonies.
---
How to Get to Margaret River from Perth
By Car: Margaret River Region is a three-hour drive south of Perth. Take the Kwinana Freeway out of the city; this will then become the Forrest Highway. So continue to follow the signs to Bunbury and then to Busselton, travelling via the Bussell Highway.
You can also try the more scenic inland route from Perth. Adding an extra half an hour or so onto your trip (worth it for the views), the South Western Highway guides you inland from the suburb of Armadale, Pinjarra, Waroona, Harvey, Brunswick Junction, Bunbury and then Busselton.
By Bus: South West Coach Lines connects Perth and the South West region, departing daily from the City Bus Port, Domestic Airport & International Airport.
Other: There are several local transport companies offering travel by airport shuttle, taxi or car hire. There are also charter vehicle companies that can cater to individuals or groups.
The best, most efficient way to tick off your Margaret River wineries list is to jump on a Margaret River wine tour. Have more than a few tastings, no driving required, and all the while, an expert guide is spoon-feeding you information that you would otherwise have to 'exert effort' to uncover; it's the dream.
---
The Top 7 Margaret River Wineries
Whether you're looking for the best winery restaurants in Margaret River, a neat lunch, an informative cellar door, Wine Regions Australia has the hot tips. We've also had a few people ask for dog friendly wineries in Margaret River, ask, and you shall receive. Let's jump into it!!
Voyager Estate
Voyager Estate has a profound connection to the earth, incubated by the original owner and winemaker Michael Wright. With organic practices, land regeneration with over 70,000 indigenous trees planted around the estate, and ongoing maintenance of surrounding walking tracks, Voyager Estate intends to hold up their end of the bargain in the preservation of this beautiful planet we call home.

While their heightened moralistic compass is a great reason to visit, it doesn't end there. The Voyager Estate Restaurant has been awarded the top 5 places to eat in Western Australia. Head Chef Santiago Fernandez and Somm Clair Tonon have created a culinary experience that captivates the senses and explores the terroir and history of the region through innovative ingredients and flavour combos.
If you're looking for a Margaret River winery lunch and perhaps a tasting or two, chuck Voyager Estate on your list and buckle up for a stimulating day of flavour.
Reviews
4.6 ⭐️ Google Review from 322 reviews
4.5 ⭐️ Trip Advisor from 1,363 reviews

Vasse Felix
Vasse Felix was the first winery in Margaret River, so, undoubtedly, they've had a fair bit of time to create perfection. The establishment is named after Vasse, a french explorer that went missing after his boat was dragged to Davey Jones' locker off the coast of WA. Some think that he went down with the ship, but the believers remain unmoved on the fact that he made it to shore and lived a happy life in the luscious hills of Margaret River.

Wine tastings, private tasting, a drink in the wine lounge, or perhaps a table at the Vasse Felix restaurant; whatever tickles your fancy, elegance and prestige, with a dollop of western charm, is served with a smear.
The art gallery is forever alive with seasonal exhibitions from international and Australian artists. What's with the wineries in Margaret River being so damn cultured. Do yourself a favour and get a dose of that cultural flavour.

If you want it gift wrapped in a wine tour with a few other favourites on the list, Check out our take on Wine Tours in Margaret River.
Reviews
4.5 ⭐️ Trip Advisor from 757 reviews
4.5 ⭐️ Google Review from 346 reviews
Leeuwin Estate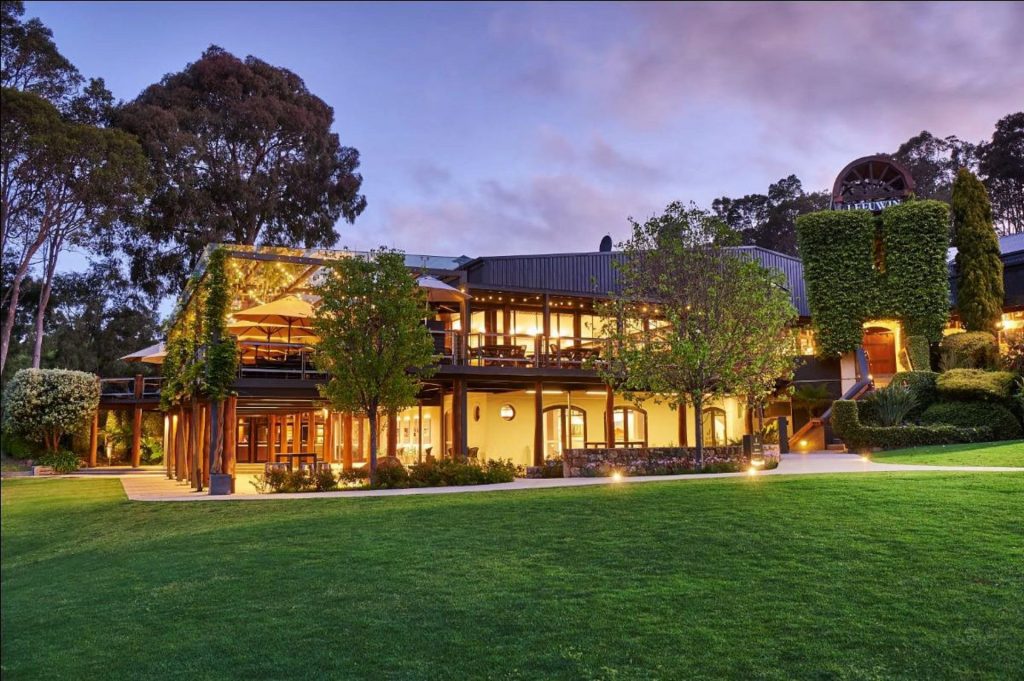 Denis and Tricia Horgan purchased the estate in 1969 while the wine industry was on the brink of combustion. Ten years on from the birth of Leeuwin Estate, the first vintage was harvested, but things really took off when their Chardonnay won the Decanter Magazine Art Prize in 1981 later to bestow international recognition.

The team at this institution of greatness has built the Margaret River winery's reputation on the premise of providing three things that people love; food, wine, and art.
Holding true to one of the best Margaret River winery restaurants, emphasising Australian ingredients sourced locally like wallaby, kingfish, oysters, and rock lobsters, the menu captures the integrity of the estate's appreciation of its surroundings.

Partake in a wine tasting, indulge in a cuisine made for kings, and then peruse the estate's art collection comprised of over 150 painting by Australian and international artists.
Settling in at number 3 on our list, make sure you visit Leeuwin Estate, one of the best wineries in Margaret River.
Review
4.4 ⭐️ Google Review from 252 reviews
4.0 ⭐️ Trip Advisor from 628 reviews

Cape Grace Wines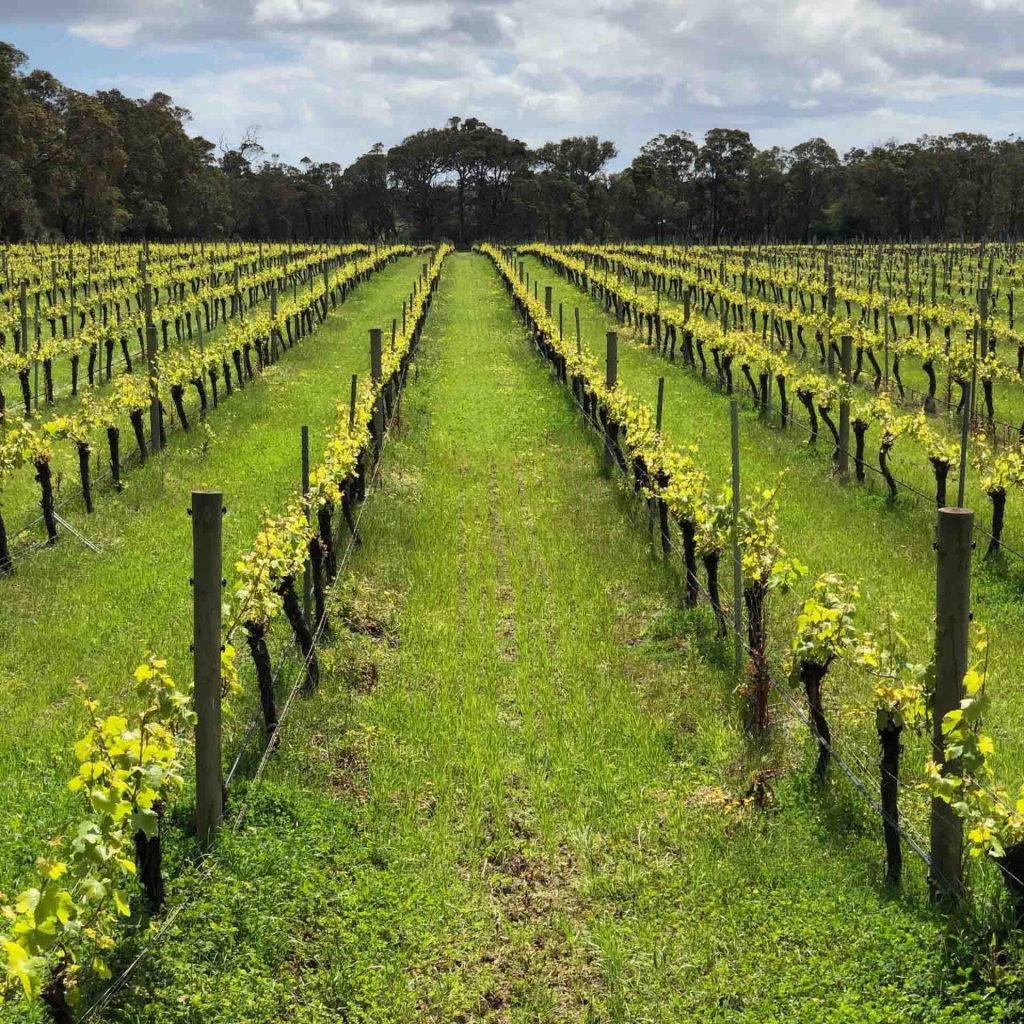 Cape Grace Wines believe that winemaking is art, and they have certainly delivered on this concept. Each grape is handled like a dear old friend, minimal interference, whole bunch pressing, and strict temperature regulation during fermentation contributes to the meticulous art form that makes Cape Grace Wines one of the top wineries in Margaret River.

Whilst the intricate nature of the winemaking process slows down production to 2200 cases per year, this doesn't worry the team at Cape Grace. Most of the wine is distributed out of the cellar door, and it's hard to find it anywhere else, which contributes to the magic and unique nature of this establishment.
We recommend an extensive wine tasting at this gem of a winery; it would be a travesty to miss out on a glass of perfection.
Reviews
4.9 ⭐️ Google Review from 43 reviews
5.0 ⭐️ Trip Adviser from 89 reviews
Stella Bella Wines
Why is the wine so damn good here? Senior winemaker Luke Jolliffe doesn't follow formulas and strict recipes. For Luke, listening to the wine and letting it tell you what to do. Now, if the wine is actually whispering in your ear, probably slow down on the tastings. Luke prizes his team on knowing what to do with a wine after tasting it; is it ready, does it need another year in the barrel, is the temperature right, all of these attributes comprise Stella Bella wines as some of the best in Margaret River.
The estate is surrounded by native deciduous trees and high climbing vines, creating a natural haven protected from the outside world. Stella Bella is one of many dog friendly wineries in Margaret River. Bring your furry friend (and your not so furry friends) BYO picnic and enjoy a glass of the regions finest sitting on the bank of the Stella Bella Damn.
Reviews
4.9 ⭐️ Google Review from 104 reviews
4.5 ⭐️ Trip Advisor from 123 reviews
Brown Hill Estate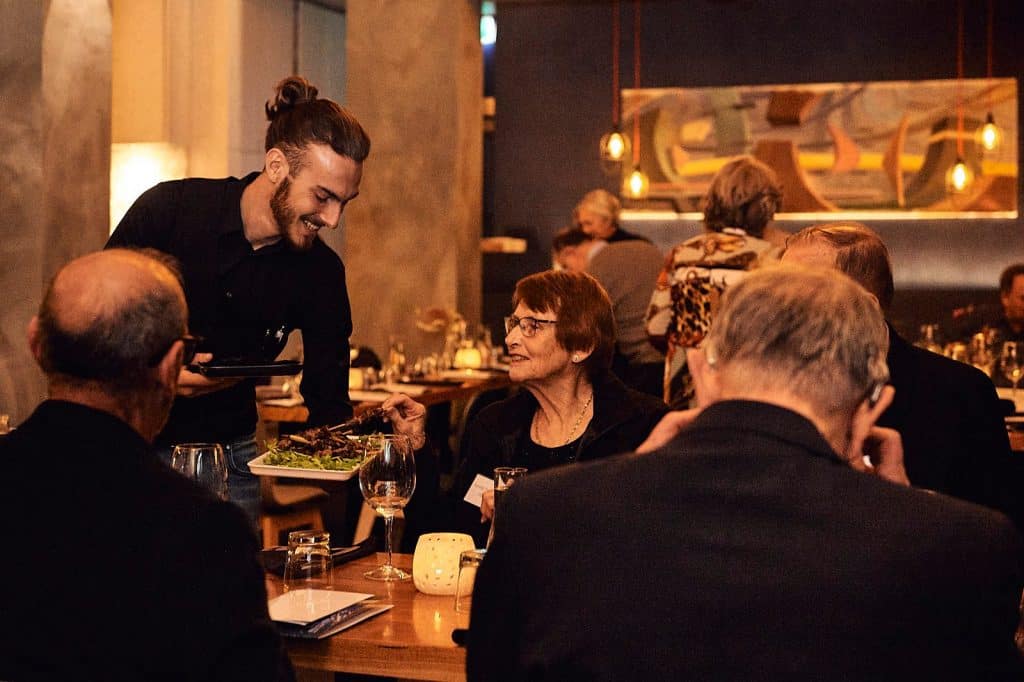 Ten minutes south-east of the Margaret River town-centre lies Brown Hill Estate, sprawled on a slice of farmland that most would call paradise. Partake in a wine tasting sampling the fruits of their labour where you will find Cabernet Sauvignon, Shiraz, Merlot, Malbec, Sauvignon Blanc, Semillon and Chardonnay.
For Jim and Gwen Bailey, alongside their son Nathan, wine is memories. To recreate a wine that tastes and smells of the region you grew up in is the Shangri-La of winemaking.
We suggest taking the Private Barrel tasting, sit with one of the Baileys, and enjoy the premium wines not commonly found on your average shelf whilst they take you through the history and mantra of Brown Hill Estate.
If you're looking for an extended getaway, we have the goods on Margaret River winery accommodation. Relax and stay a few days in paradise.

Reviews
4.3 ⭐️ Google review from 47 reviews
5 ⭐️ Trip Advisor from 105 reviews
Woodlands Wines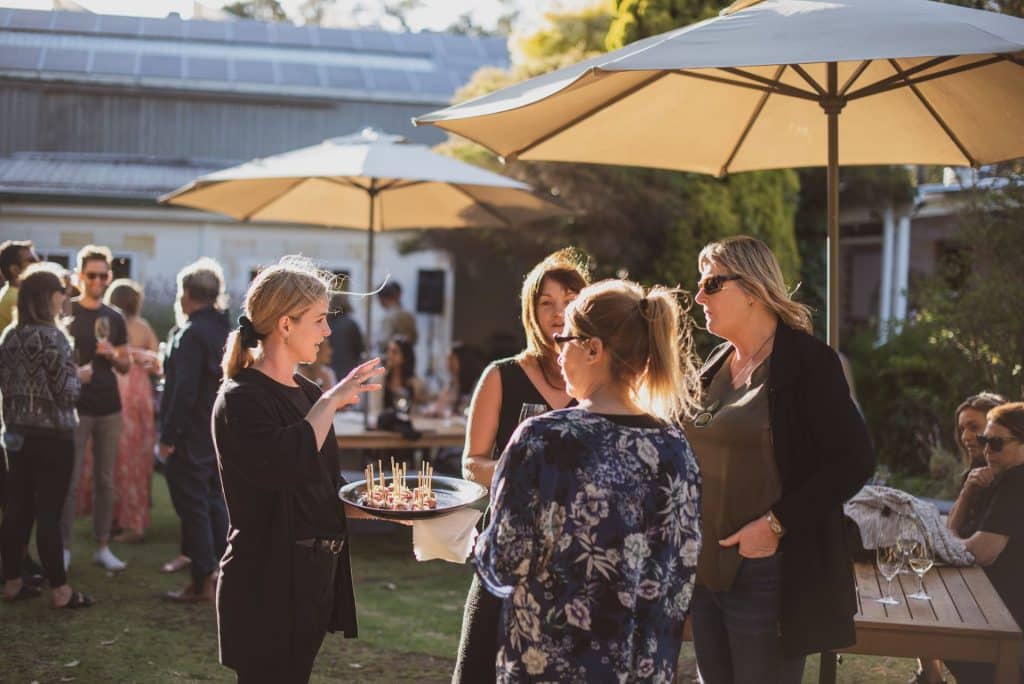 Woodlands Wines was one of the first and best wineries in Margaret River. David and Heather Watson wished to shape their style of wines on the inspiring flavours of Bordeaux. Meeting early success with their 'Best Red Wine' award at the Perth Wine Show and the National Wine show, Woodlands Wines was the first winery in Margaret River to achieve national recognition.
Another one on the list of dog friendly wineries in Margaret River, dine in and enjoy a cheese board of international selection accompanied by a vino or two. We recommend the 2017 'Margaret' Cabernet Merlot Malbec; the palate is classic 'Margaret' – with mouth-filling ripe red fruits combining with cassis and anise, overlaying a slate-like structure. The finish is supple yet mineral, with a lingering freshness.
Holding its own in our list of the top wineries in Margaret River, Woodlands Wines is a classic experience ticking all the boxes one might expect when visiting a winery in Margaret River.
Reviews
5.0 ⭐️ Trip Advisor from 82 reviews
4.9 ⭐️ Google Review from 60 reviews
Looking for more wineries near you?