Visiting friends, or perhaps planning on ignoring anyone you know in the area to make time for wine tastings, history tours, bike rides, country walks, decadent dinners, fresh vineyard side lunches and of course relaxing in your stunning Mclaren Vale accommodation.
Forgive us if we're presumptuous, but you'd be excused if the indulgent activities were solely on your list – kick your feet up, charge a glass, you earnt it. Anyway, this article on accommodation in Mclaren Vale is a glimpse into what's on offer. Take or leave our advice… it's only our job to know these things… Let's get into it!
Other Popular Articles on Mclaren Vale
Luxury Accommodation
Luxury Accommodation in Mclaren Vale is not hard to come by but with endless choice comes a difficult decision.
The JETTY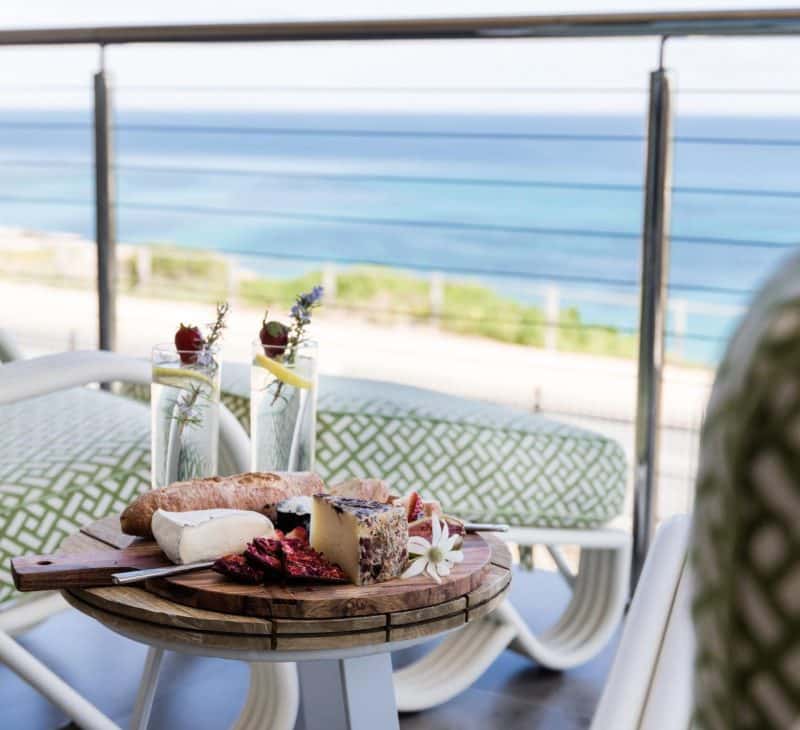 The JETTY is a boutique, luxury beachfront holiday accommodation in South Australia's Fleurieu Peninsula, 45 minutes from Adelaide and close to the internationally acclaimed McLaren Vale wine region as well as Aldinga Beach.
This luxury accommodation showcases a unique development of four separate and spacious apartments built on the edge of Port Willunga Beach. These apartments are ideal for couples seeking to unwind in coastal living at its finest and for small groups looking for a seaside getaway.
Couples can hire any of the apartments. For groups up to 4, the two-bedroom Fleurieu and Baudin apartments on the ground floor are ideal.
Port Willunga beach and the Star of Greece restaurant, The Jetty, with stunning ocean views no matter the season, is a great all-round destination.
Book: https://thejettyportwillunga.com.au/
Price: $$$
Reviews:
5.0 Google Review from 37 reviews
5.0 Trip Advisor from 23 reviews
The Farm House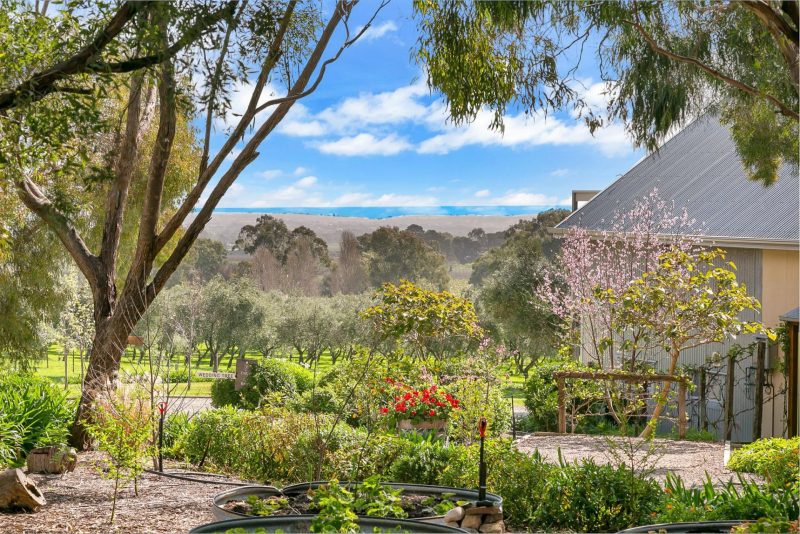 The Farm House's composure dates back to 1870; it has been recently renovated to the highest standard. The rustic beauty of this isolated hamlet, complete with ancient stone walls and elegant interiors, as well as shaded verandas overlooking vast gardens, will offer you a picturesque getaway.
The Farm House's inviting atmosphere is enhanced with modern furniture and antique pieces. The Farm House offers quality linens, fluffy bath towels, and even beach towels for your comfort.
With 3 spacious bedrooms (2 King, 1 Queen) & bathrooms, have cooling & heating systems, ceiling fans, supremely comfortable beds & wall mounted tvs.
You can book the Farmhouse as one or as individual rooms.
Book: https://www.thefarmwillunga.com.au/the-farm-house/
Price: $$$
Reviews:
4.6 Google Review from 80 reviews
4.5 Trip Advisor from 18 reviews
The Manor Estate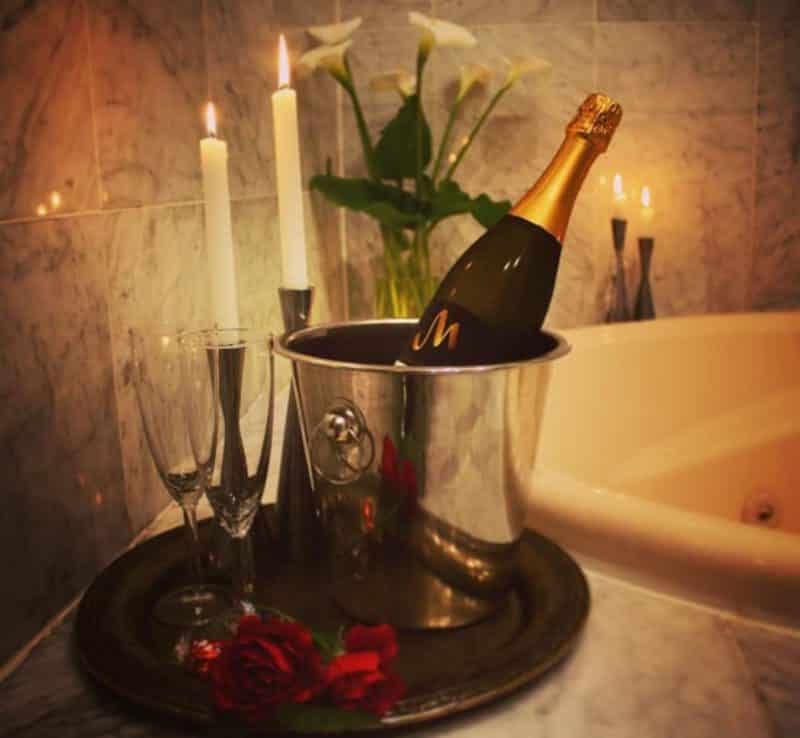 The Estate is a Georgian-style Manor House that has one to three-room apartments. Suites have open fireplaces, plasma entertainment devices, beautiful decor, balconies, and spas. Each suite is distinct, including royal features such as ornate plaster ceilings, marble floors, queen-sized beds, and garden views – we'd compare it to living in a fairy tale.
The luxury Manor Estate is an ideal setting for a destination wedding, anniversary, celebration of life or simply a relaxing getaway from the city. Even though the Manor is in a secluded area, it's still close to sights like the renowned McLaren Vale wineries, beaches, and even Adelaide's CBD.
Book: https://manorestate.com.au/
Price: $$$
Reviews:
Google Review from reviews
Trip Advisor from reviews
Winery Accommodation
If you're planning on visiting the region, it'd be a crime not to check out the world-class wines and cellar doors that stipple the area. From the Cube at D'aranberg to fine Italian at Mitolo Wines, there's a slice for everyone, family or couple – Check out our List of Wineries to Visit in Mclaren Vale.
If wineries are the running theme of your trip, why not find a winery accommodation in Mclaren Vale?
Shadow Creek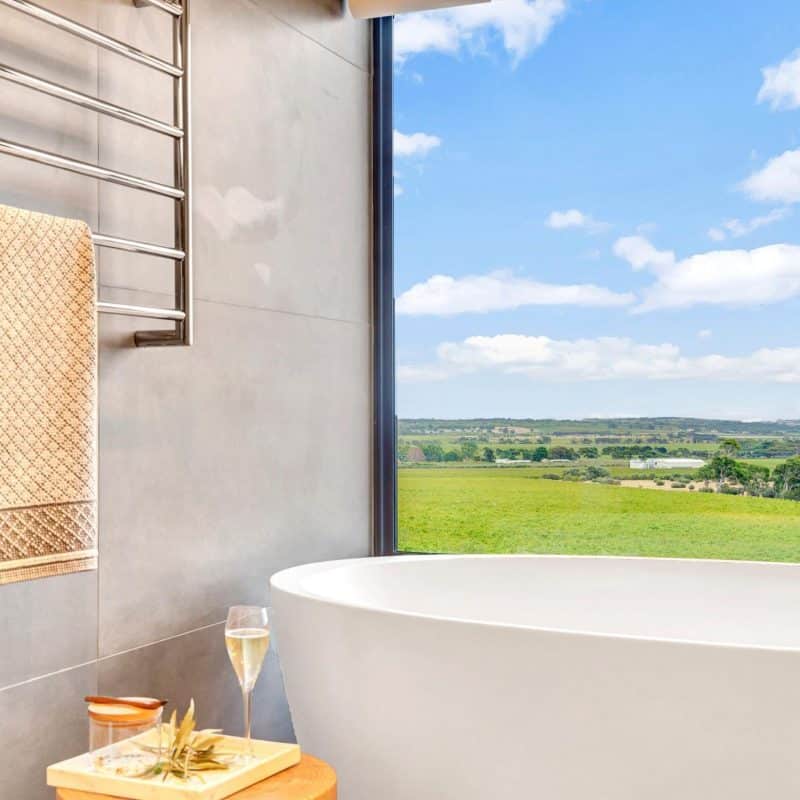 Country-style living meets modern luxury. The Shadow Creek accommodation in Mclaren Vale sits on the hillside overlooking the Shadow Creek vineyard and vines. The wine region stretches for miles in front of your eyes whether you're dining under the outside canopy, sitting in front of the sandstone fireplace, in the spa, or in the bedroom… our point is this temple of relaxation offers million-dollar views in every aspect of the house.

As a gesture of welcome and country hospitality, the fridge comes with produce from surrounding farms. It's a great way to start day one with a big breakfast before you head out to a few close-by wineries.
Stay a night, stay 5! Enjoy Mclaren Vale to the extent of what it has to offer.
Book: https://www.shadowcreek.com.au/the-accommodation
Price: $$$
Reviews:
5.0 Google Review from 9 reviews
5.0 Trip Advisor from 7 reviews
Altamira Retreat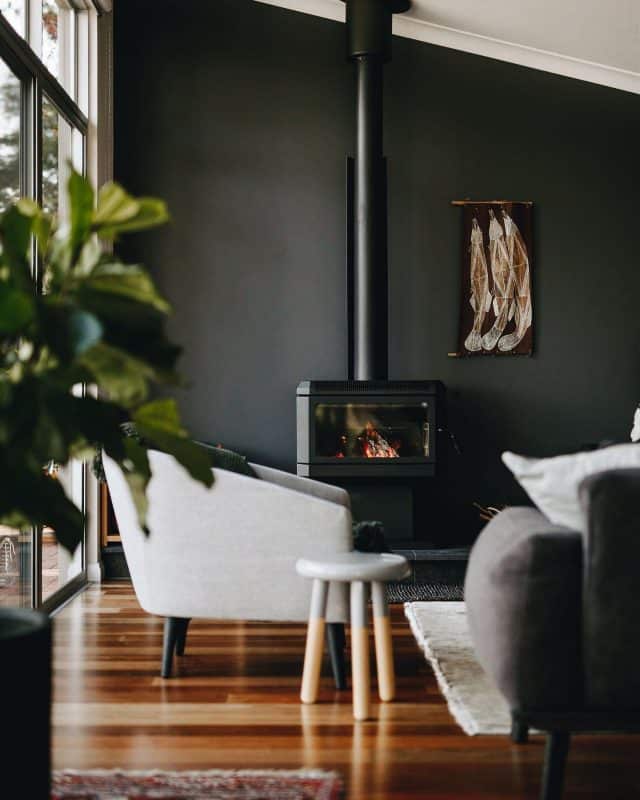 Altamira Retreat is a hidden gem tucked away in the rolling hills of McLaren Vale and the postcard-perfect waters of the Fleurieu Peninsula. Set among ancient gumtrees and shiraz vines, worries about everyday life are abandoned at the top of the driveway.
The Altamira comprises four exquisite bedrooms, a chef's kitchen, and huge entertaining spaces that seamlessly blend mid-century style with modern innovation. With rooms that may accommodate up to eight people without compromising comfort or solitude, no one has to give up either when it comes to getting a good night's rest.
Book: https://www.altamiraretreat.com/
Price: $$$
Reviews:
NA Google Review from reviews
5.0 Trip Advisor from 27 reviews
The Old Chaff Mill
A phoenix reborn, destroyed by fire a century ago, renovated with a modern and simplistic design in exquisite detail. From the finest linens and bathrobes to a welcome basket of fresh local produce — immersive history, stunning gardens — everything is just perfect!
This luxury accommodation in Mclaren Vale has two offerings; The Millery and The Granary.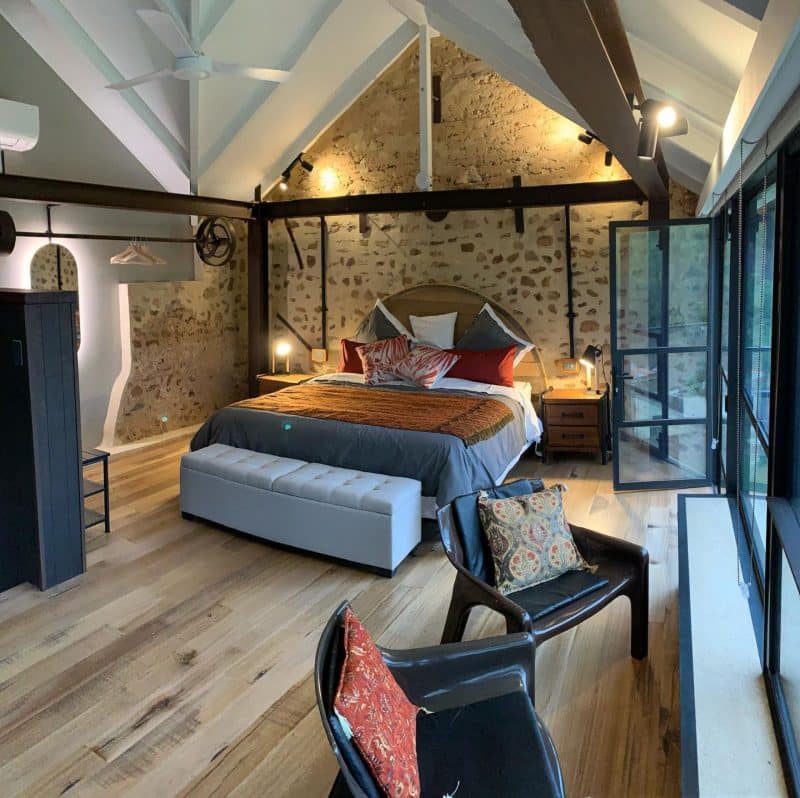 The Millery
From its historical structure and purpose as a Chaff Mill, the ceiling is naturally high, adding to the grand design internally, the Millery is split into two levels. On the ground floor, you have simplicity and comfort coming together; the woodfire heater, optional queen sofa bed for extras, and a great collection of records for your enjoyment. The mezzanine features a king-size bed and a private lounge area.
The Granary
The Granary offers a similar aesthetic and decadence as the Millery. One clear perk that makes us favour the Granary is the spa-style bath that offers sweeping views of the country gardens and surroundings. Equipped with a king-size bed with the option to split into two king singles. There is no option for guest sleeping amenities, so if there are more than three, we'd recommend going with the Millery.
Book: https://oldchaffmill.com.au/
Price: $$$
Reviews:
4.8 Google Review from 19 reviews
5.0 Trip Advisor from 7 reviews
Good but Affordable Accommodation
If you're visiting Mclaren Vale Wine Region on a budget, then the below recommendations are the solution. Going budget to sleep is a great way to do a wine holiday – that way, you have more budget for tastings and the top shelf!
The Mclaren Vale Motel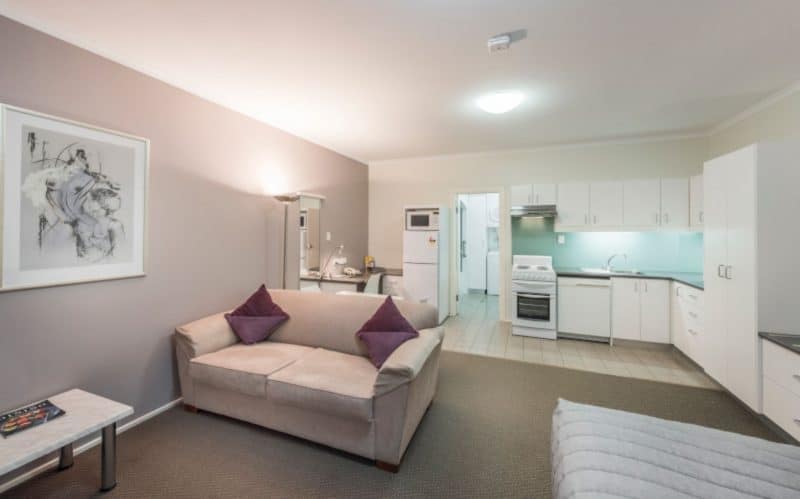 The Mclaren Vale Motel is a staple in the area accommodating over 100 guests at any one time. With Family Deluxe rooms, suits, Executive units and studio apartments available, this fine and affordable Mclaren Vale accommodation is extremely versatile and convenient.

All rooms enclose a central heated pool, ideal for the summery South Australian scorchers or even a morning swim to get the heart pumping nice and early! There's a gym on-site and some fantastic modern outdoor BBQ areas for gatherings.

Only 8 minutes to the beach and just a walk away to the closest winery, the Mclaren Vale Motel is the perfect budget solution for you.
Book: https://www.mclarenvalemotel.com.au/
Price: $
Reviews:
4.5 Google Review from 207 reviews
4.0 Trip Advisor from 48 reviews
Moana Beach Accommodation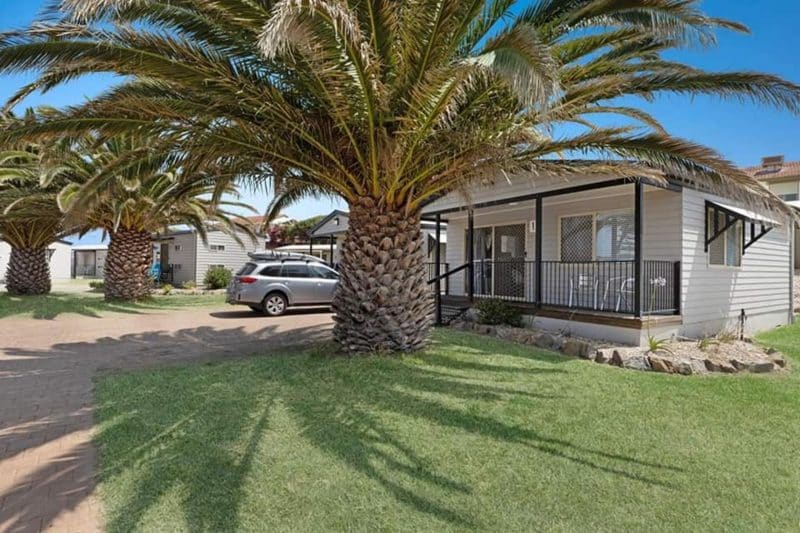 How are you exploring the Mclarenvale Region? Campervan, Caravan, or looking for accommodation but you'd in it to reduce costs on accommodation and save it for other things. Moana Beach accommodation, located just 15 minutes from the heart of the Mclaren Vale Wine Region, has Campervan and Caravan hookups and amenities and cabins for rent.

Situated right on Moana Beach you're getting huge bang for your buck with prices ranging from $115 to $145 per night for a cabin and powered sites for your camper for around $40 per night.
You have plenty of choice with the cabin villas ranging from sizes that sleep two to five! Bunker down with the whole family or just your significant other.
Book: https://www.moanabeachtouristpark.com.au/Accommodation
Price: $
Reviews:
4.2 Google Review from 347 reviews
4.5 Trip Advisor from 134 reviews
Coast Motel and Apartments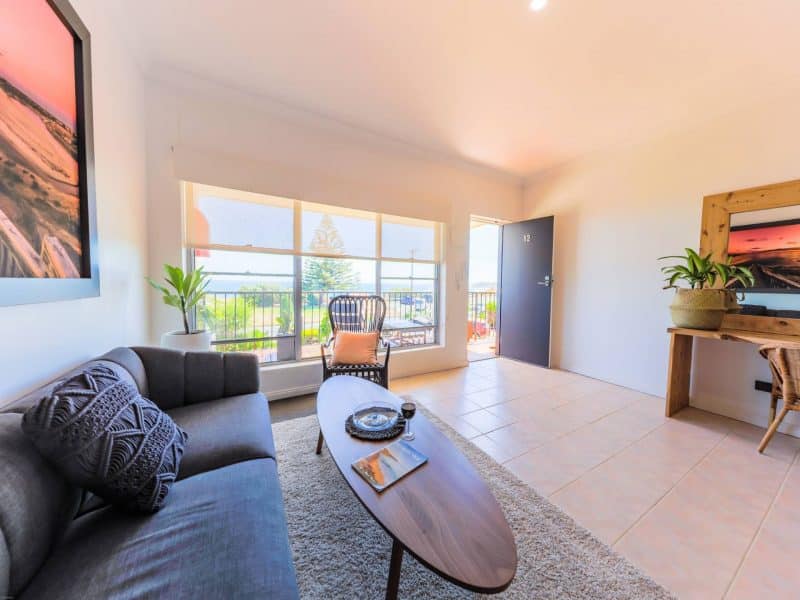 The Coast Motel and Apartments is a mid-range priced accommodation close by to the Mclaren Vale wine regions ranging from $150 to $250 per night. We'd like to mention that this mid-range price gets you a prime position with ocean views, quality facilities, and central proximity to great activities and restaurants.
Choose from the Panoramic Ocean View, Queen Ocean View, Deluxe Family and Luxury Beach Studio Apartments. Each with its own perks reflected accurately by its price.
Prime family accommodation on the Fleurieu Peninsula, enjoy the compliments of the following facilities;
BBQ Area
DVD Library
On-Site Restaurant
Guest Laundry
Non-Smoking Property
WiFi Internet
Non-Smoking Rooms
Wheel Chair Access
Café
Air-Conditioning
Free Outdoor Parking (not guarded)
Cafe bar
Book: https://www.coastmotelandapartments.com.au/
Price: $$
Reviews:
4.6 Google Review from 141 reviews
5.0 Trip Advisor from 425 reviews
Mclaren Vale Accommodation: From Affordable, Luxury to Innovative
We hope you've enjoyed our list of the best Accommodation in Mclaren Vale. For more information on the Mclaren Vale Wine Regions, please see the articles listed below.
Enjoy this stunning region and everything it has to offer!
Other Popular Articles