There are many wine regions in Victoria – more to bite off than you could chew! You'll give yourself a headache before you've even managed to have three glasses of wine and a panadol. The best way to pick your destination is to know all about it. So let's go through the different wine regions, the grape varietals, a little bit of history, a couple of great wine tours, and some other cool stuff to do along the way.
---
The Land
There are over 600 different wineries in Victoria and around 21 sub-regions smeared across six wine zones; Central Victoria, North East Victoria, North West Victoria, Western Victoria, Port Phillip and Gippsland. There is quite a lot of grey area when it comes to giving a wine region its title, but we'll steer clear of that. We can't have any wine trolls offering geographical lectures on whether the regions mentioned are in fact regions, you don't care, you just want someone to tell you where to go, and why!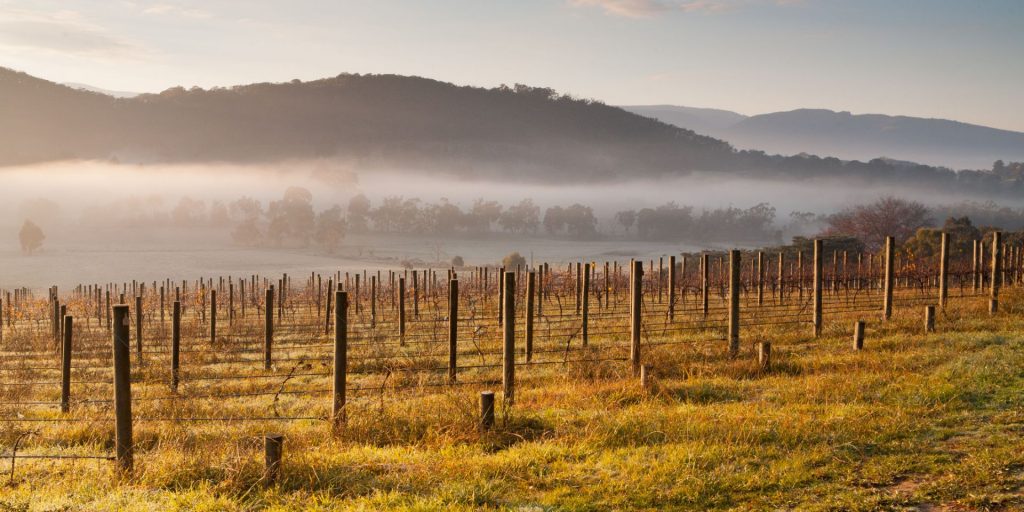 The Victorian wine regions are continually compared to South Australia's, which is fair, they are neighbours, and South Australia has some incredible wines on offer. But Victoria has a higher percentage of wine regions to the total surface area than any other state in Australia. Though some regions share similarities, they couldn't be more different. If it weren't for the Phylloxera Aphid that destroyed the vines and the industry in the late 1800s, Victoria would be completely dominating the scene.
Even saying the wine zones in Victoria are similar to each other, is like saying French and Italian cultures are similar, they border one another, yet they couldn't be further apart in difference.
---
Wine History
Victorian wine history owes its humble beginnings to Hubert de Castella, a Swiss artist, writer and evidently a winemaker. He set out to capture the British wine market that heavily depended on French wine due to the Phylloxera Aphid outbreak that hit England. But before he could make a dent, the same happened in Victoria. The vine pandemic lasted around 50 years, severely damaging its progress and allowing surrounding states to boom.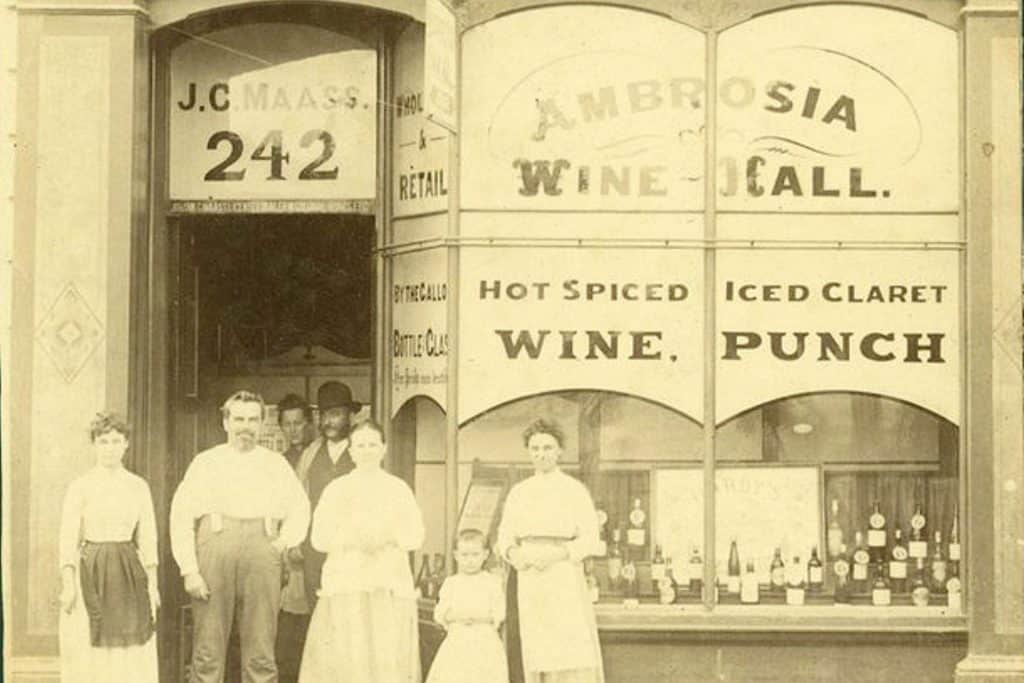 The gold rush in Victoria combusted around the 1850s; but unfortunately, gold didn't grow on trees, and there was a ticking clock on everyone's success. When the gold dried up people turned to different areas of focus such as viticulture and farming. The wine industry in Victoria to date contributes $7.6 billion to its economy.
---
Map of Victorias Wine Regions
---
Wine Regions in Victoria
Central Victoria



The Central Victorian wine zone is split up into 4 sub-regions; Bendigo, Goulburn Valley, Heathcote and Strathbogie Ranges. The zone is known for its moderate climate and its small amount of rainfall. In general, Central Victoria has Cambrian soils dating back 500 million years. The soil is primarily made of Green Stone which is highly absorbent, allowing the earth to stay damp and fertile almost year-round.
The Strathbogie Ranges Region
The Strathbogie Ranges Region is an exception to the warm climate and has one of the cooler-climates out of the wine regions in Victoria. Having a cooler climate allows them to produce grape varietals like Chardonnay, Riesling, Gewürztraminer, Pinot Gris and Viognier.
Heathcote
Heathcote was the predominant wine region in the zone but it was subdivided, giving Bendigo wine region its own title. The wine produced in Heathcote is 71 % shiraz and the other 29 % is made up of Sangiovese, Cab Sav and many others. There are 33 wineries that offer a cellar door experience; if you're longing for more than a singular experience try Wine Compass, they provide informative, relaxed wine tours that weave their way through the stunning region.
Bendigo
Bendigo wine region mainly focuses on Shiraz, Cab Sav, Syrah as well as Chardonnay recently making its way to a successful grape varietal in the region.
Goulburn Valley
Goulburn Valley is the oldest continuously producing Wine region in Victoria with some Shiraz vines dating back to 1860. This status would have been matched if it wasn't for Phylloxera which seemed to jump over Goulburn Valley.
North-West Victoria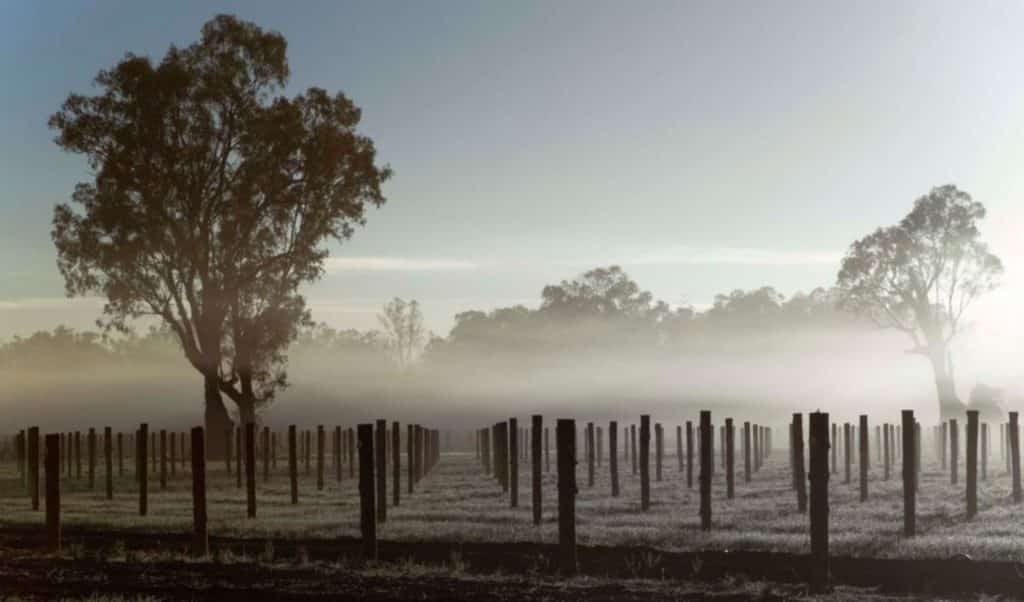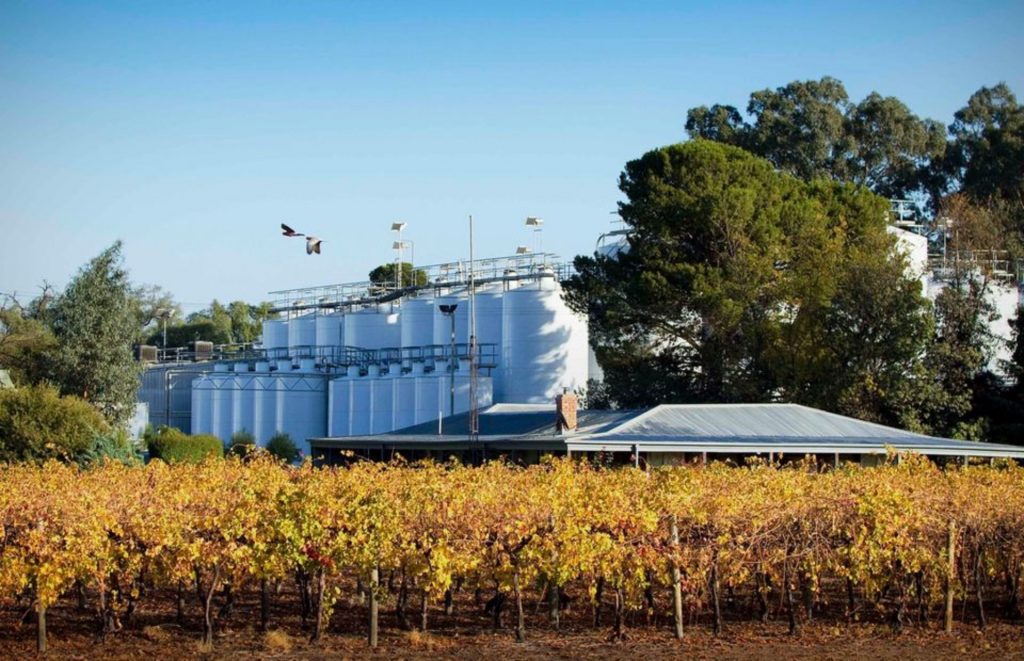 The North-West wine zone is made of only two regions; The Murray Darling and Swan hill. Though the list of regions is small the zone is responsible for producing a quarter of the wine in Australia and a third of the chardonnay. The area is hot, dry and has minimal rainfall. The area is known to the locals as 'Sunraysia'.
The Murray Darling
The Murray Darling wine region is mainly bulk produced wines and it doesn't really focus on the individual boutique vineyards. It is the largest wine region in Victoria and second in Australia, starting at the border of South Australia, through Victoria and running into New South Wales.
Swan Hill
Swan Hill wine region is a great little spot with lots of cellar doors to visit and plenty of water sports, outdoor activities and local produce to try.
North-East Victoria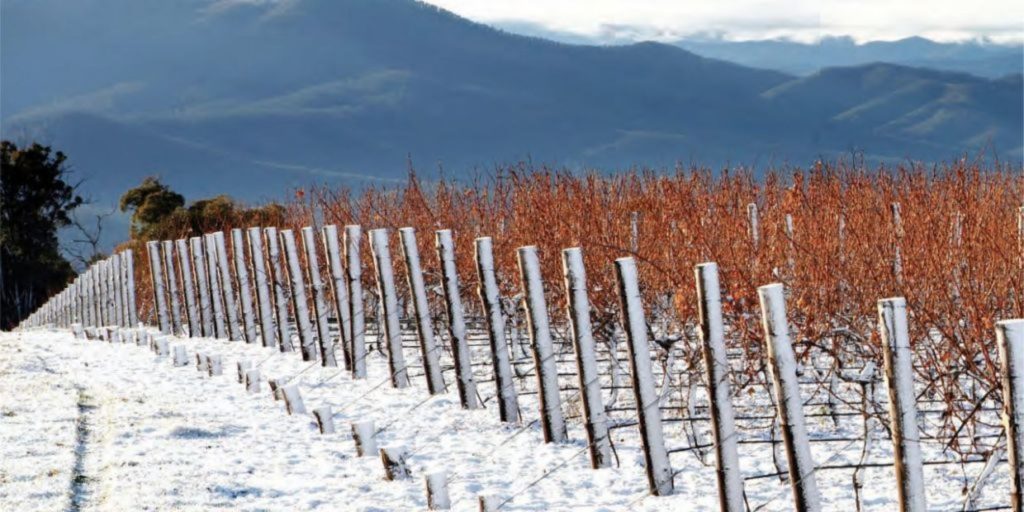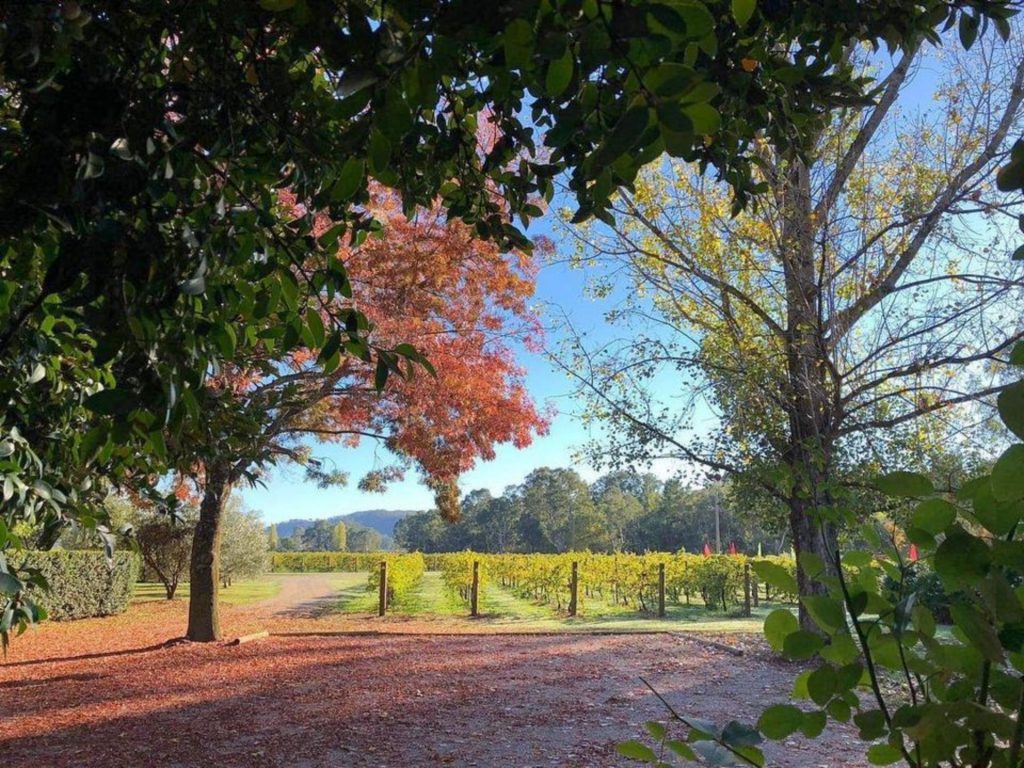 The North East wine zone is sectioned into six beautiful regions; Alpine Valleys, Beechworth, Glenrowan, King Valley, Rutherglen and Upper Goulburn. The zone sits on the western foothills of The Great Dividing Range. Alpine Valleys and King Valley climb different altitudes providing diverse climates all throughout the region. The cooler climate gives the grapes unique aromas and maturity as they spend more time on the vine.
King Valley
King Valley wine has an incredible Mediterranean influence on the varietals, coming from Italian migrant families that have been perfecting the craft in the area for many years. There are lots of cellar doors with great food and excellent tasting tours.
Alpine Valleys
Alpine Valleys has beautiful panoramic views of surrounding rocky mountains as you dine at any number of stellar estates.
Rutherglen
Rutherglen is a small gold mining town turned wine country. Scattered with beautiful wine estates and historical accommodation on the banks of the Murray River. The region is internationally famous for its fortified wines; Tokays and Muscats.
Glenrowan
Glenrowan is quite famous for holding the history of Ned Kelly. It is said that he was at hand in helping to plant some of the first vines in the region as a fence contractor. The region is known for its full-bodied Shiraz and quite similar to its Neighbouring region (Rutherglen), its fortified wines.
Beechworth
Beechworth is made up of two dozen wineries most of which are family-owned and operated. It's situated between Rutherglen and the Alpine Valleys, giving it a hybrid mix of high and low altitude with rolling hills and healthy fertile soils from the waters running from the highlands.
Upper Goulburn
Upper Goulburn is known for its sparkling wine and complex reds. It has quite an even distribution of Pinot Noir (quite uncommon for the zone), Pinot Grigio, Gewürztraminer, Marsanne and Roussanne. The snowy tops of Mt. Buller can be seen through the region, and it makes a perfect sightsee while sipping on some thoughtfully crafted wine.
West Victoria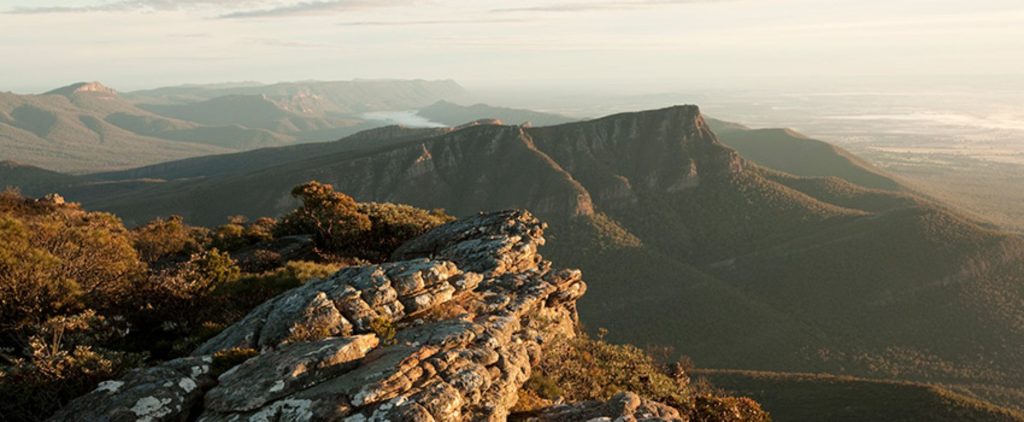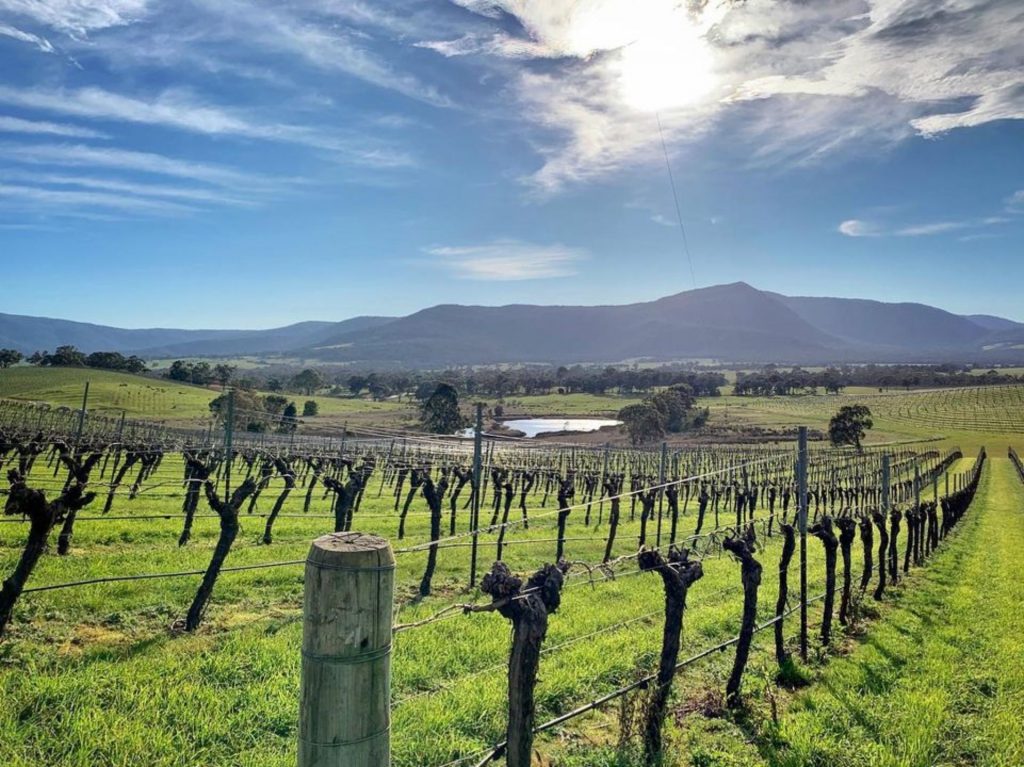 The West wine zone is subdivided by three wine regions; Henty, Pyrenees and The Grampians. The zone lies victim to what is called katabatic winds. When the temperature rises in the morning, the dense, cold air from the mountains drops into the gully giving the region a cooler-climate. The cool-climate allows an excellent habitat for growing crisp Chardonnays and suckling fruity Rieslings.
The Henty
The Henty wine region is known for its aromatic white wines, luscious sweet dessert wines and intense, finely structured reds. Its main grape varieties are Chardonnay, Pinot Noir, Sauvignon Blanc, Riesling, Cabernet Sauvignon and Merlot.
The region constructs a perfect concoction of Australian outback meets Italian farm country. There are 15 wineries to choose from in the area. Though the region is relatively new to the game with the first vineyard established in 1964, they are pioneering new and improved winemaking methods.
The Pyrenees
The Pyrenees wine region received its name by French settler Rémy Martin. He wasn't a very creative lad but he had an eye for beauty and named the area after the Pyrenees mountain range in France. There are 44 vineyards in the region, all with informative cellar door experiences and unique masterful wines on offer.
The Grampians
The Grampians Region was the first region to create sparkling shiraz. The surrounding highlands, circle and tower the properties of vines, almost like a soup bowl, and in every direction are astonishing views. The cellar doors in the region have an earthy vibe and quite often showcase live music from local artists.
Port Phillip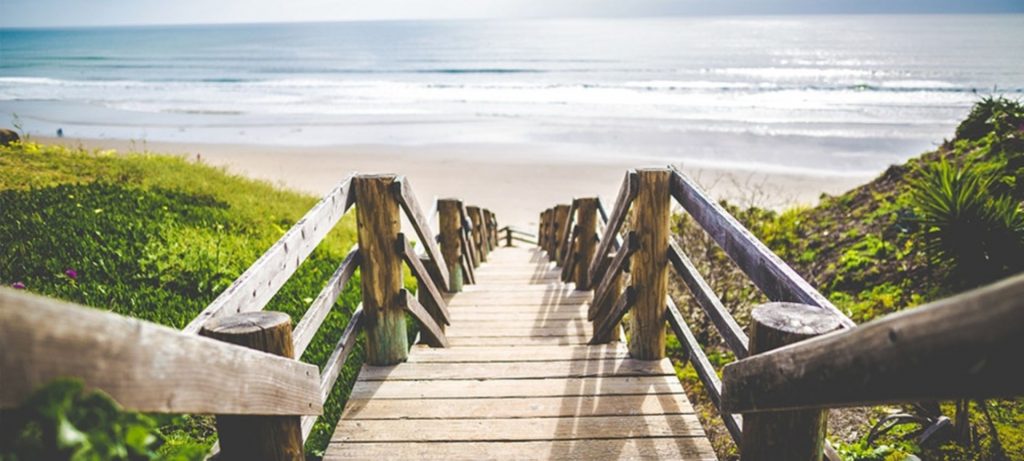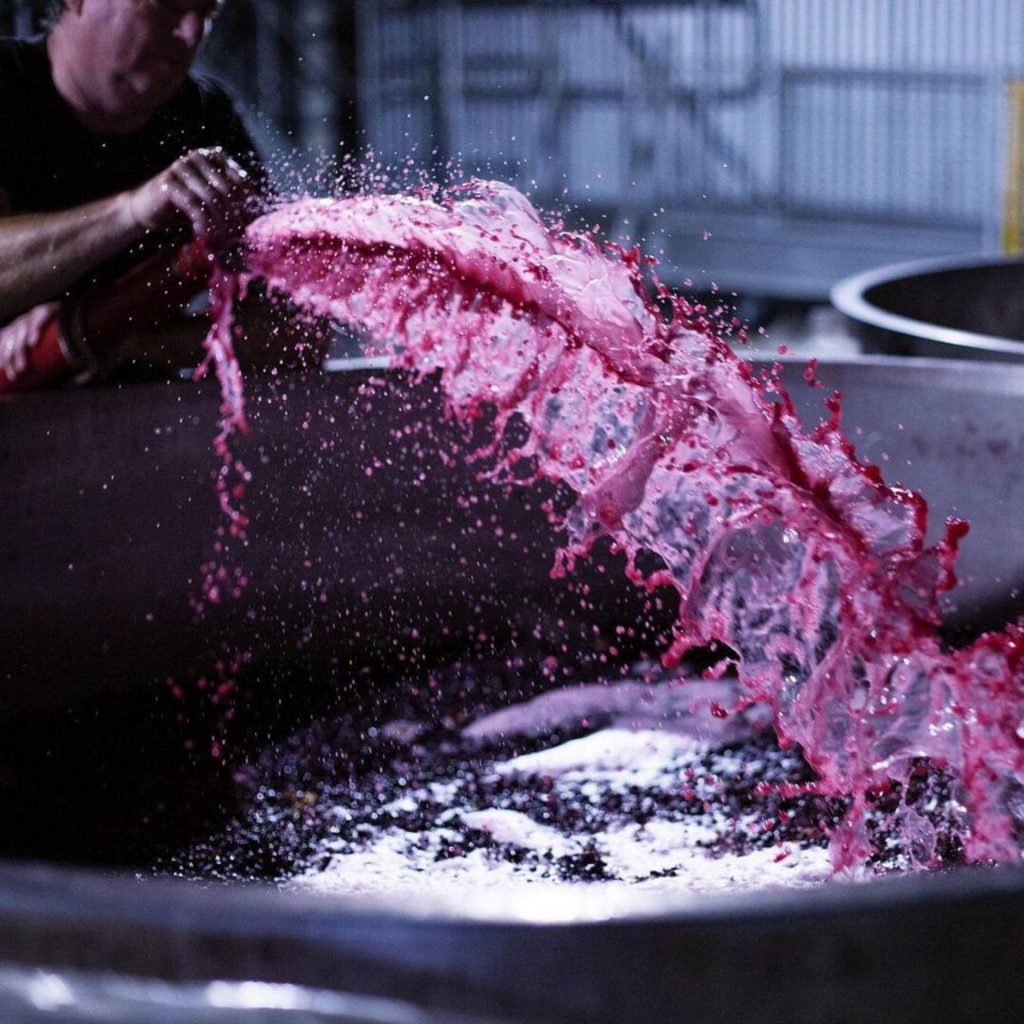 The Port Phillip wine zone is home to some of the most renowned wines in Australia. The zone is split up by two main regions; Yarra Valley and The Mornington Peninsula, and then three smaller regions; The Macedon Ranges, Sunbury and Geelong. The region produces more Pinot Noir than any other wine region in Victoria because of the ocean winds coming from the Bass Strait cooling the vines and allowing the grapes more time to ripen. Port Phillip is a coastal wine zone, making it the perfect combination of a beach holiday and wine country tour.
Yarra Valley
Yarra Valley is at the top of its game for wine in Australia. It's one of the oldest wine regions in Victoria with early production starting in the 1830s. When Phylloxera hit Victoria, the Yarra Valley somehow escaped unscathed allowing the region a prosperous head start to its surrounding regions. The Yarra River sprawls through the region, giving vines nutrients and a quenched thirst. There are 69 wineries to visit in the Valley, some big, and some boutique, but you are bound to find what you're looking for. If you want to visit more than one winery or have a couple glasses of vino with lunch but your spouse won't agree to be designated driver, then Our list of wine tours will ensure a perfectly tailored tour through the spectacular region.

Looking to stay a couple of nights? Find Accommodation.
Mornington Peninsula
Mornington Peninsulais a beautiful stretch of coast and country that wraps around Port Phillip Bay. The drive from Melbourne CBD (once you get off the highway) is stunning, with wineries farms and beautiful properties on either side of the road. This wine region only boomed in the 1970s, but since then they have certainly made their mark on the front of the cool-climate wine production. Wine Compass Tours offer extremely memorable and informative tours throughout the region and there is some incredible accommodation from luxury to affordable to cater to weary wine travellers!

Travelling with Kid? Look at our take on some great 'Kid-Friendly Wineries'.
The Macedon Ranges
The Macedon Ranges wine region, though small in surface area, is an essential part of the Port Phillip wine zone. Some of the vineyards lay elevated up to 700 meters above sea level, giving them complexities not commonly found in the state. 50 % of their grape production is Pinot Noir due to its perfect climatic position. If you visit this region, make sure you rug up at night, temperatures can drop quite rapidly!
Sunbury
Sunbury is a fascinating region because it has a cool-climate provided by the Macedon ranges, and Port Phillip Bay, but 45 % of its harvest is Shiraz, this makes for a very interesting mix indeed. Sunbury is quite a small region and not often the wine lovers number one pick. But it's close to Melbourne CBD, and the wines of the region are known to age exceptionally well.
Geelong
Geelong only received GI (Geographical Indication) in 1996, but some of the wineries in the area date back to the gold rush in the 1850s. There is so much history in this town making it equally as fascinating if wine isn't your only means of fun. The main varieties are Pinot Noir and Chardonnay, but the region has ventured into a much diverse quiver of grape varietals like Viognier and Syrah.
Gippsland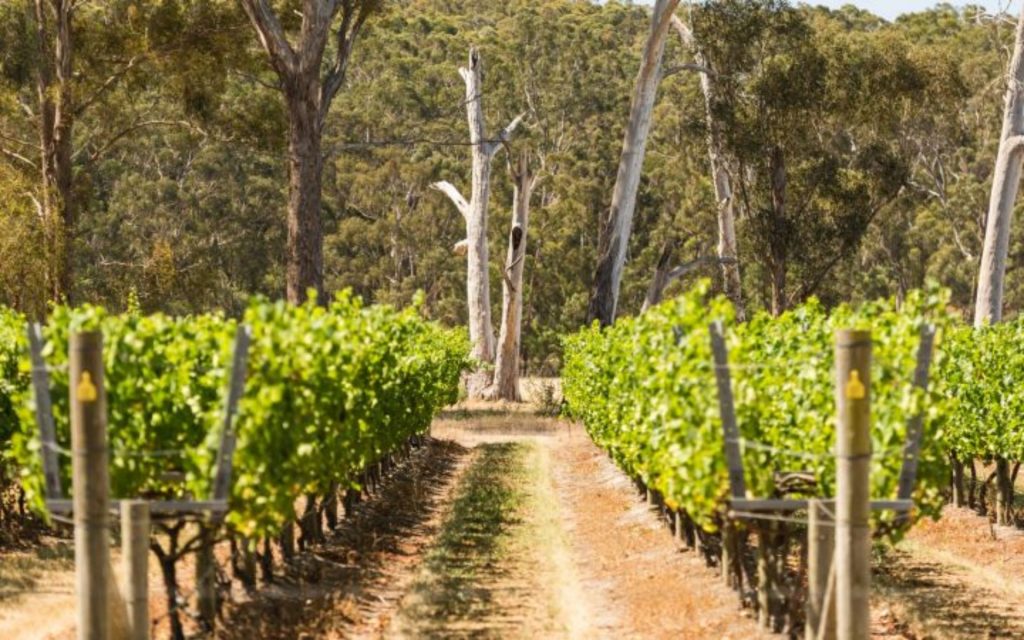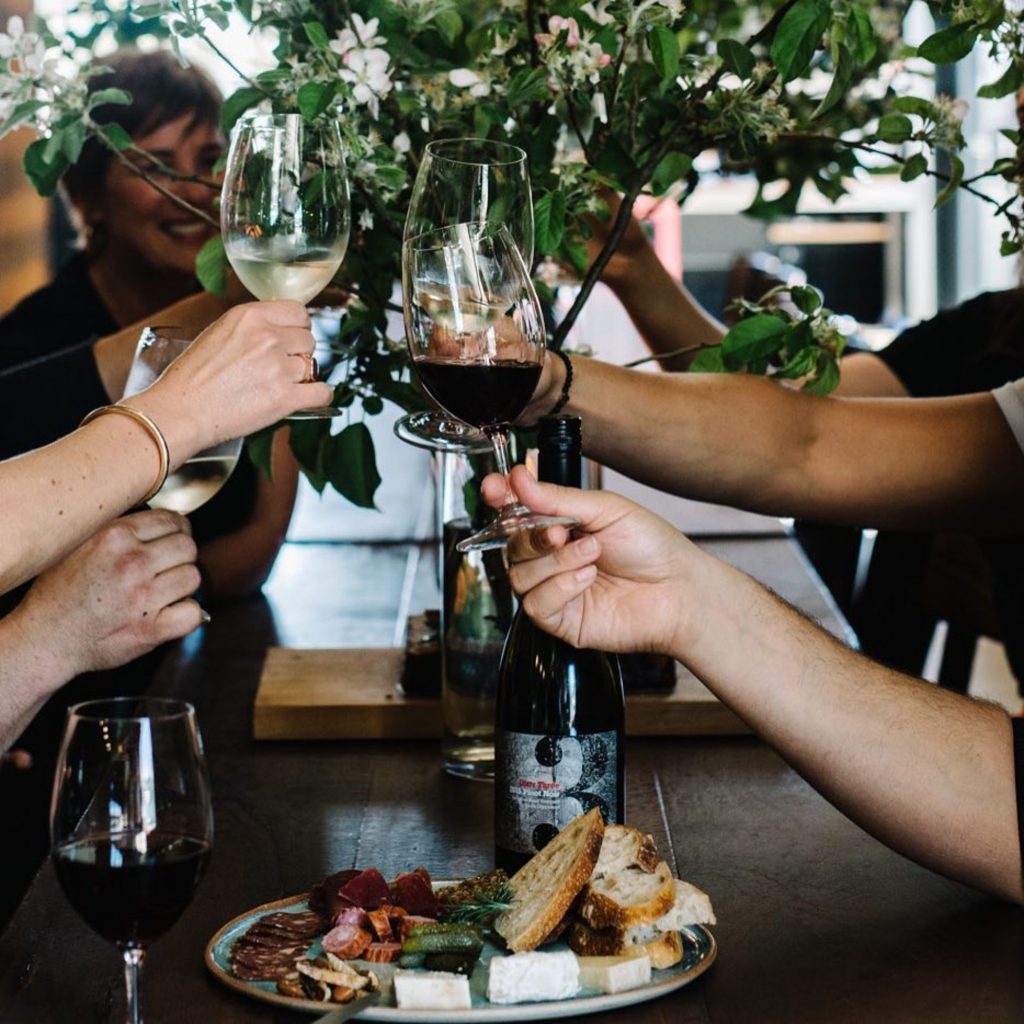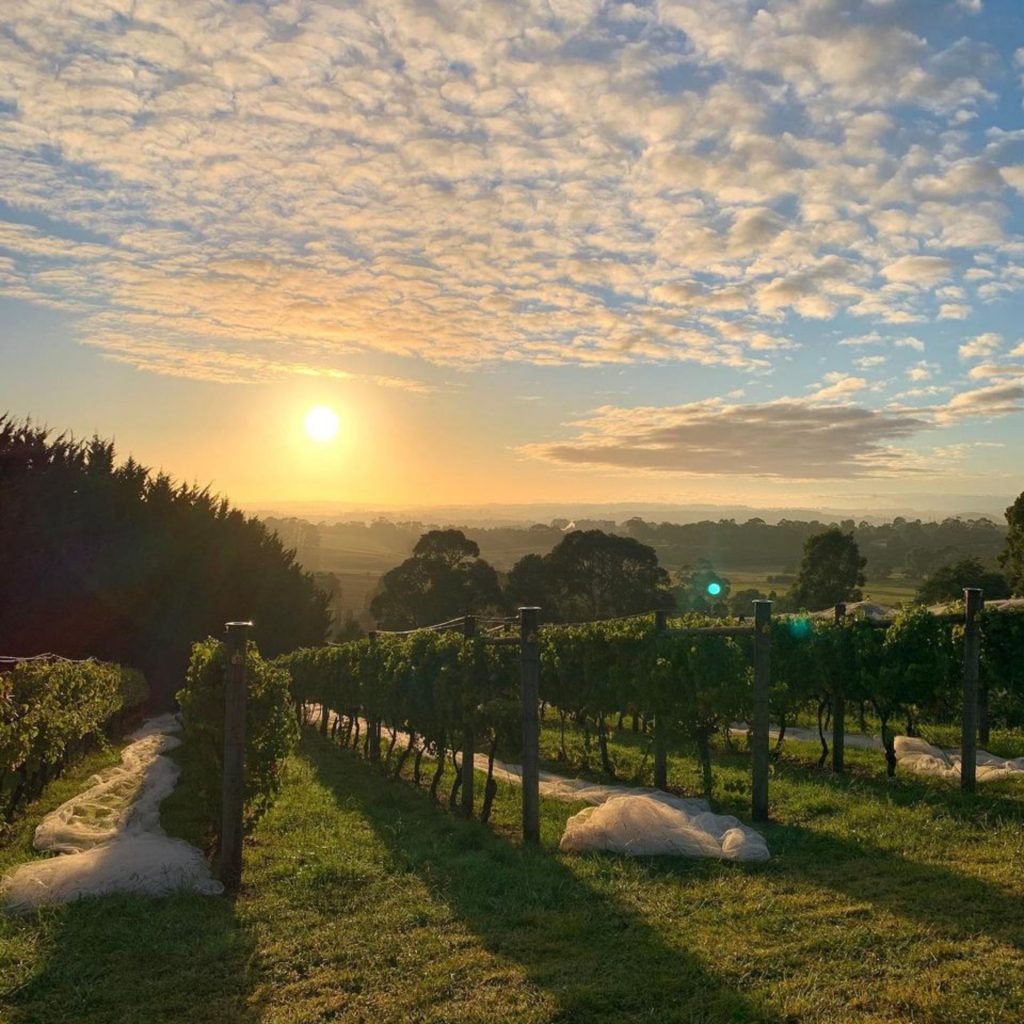 Gippsland is the largest wine zone in Victoria but it is also the most recently declared, receiving its title in the 90s. The zone is so vast and the wineries so isolated that they tend to have their own climate, making it a very intricate viticultural zone. The zone lies east of Melbourne, taking up a rather large stretch of coastline. Its coastal position offers a cooler-climate providing perfect conditions for Pinot Noir and Chardonnay.
The zone is laced together by over 50 wineries, all of which are boutique, individually run, and charismatic in their own charms. From coast to country, to the Great Dividing Range in the west, there is nothing but green pastures, rolling hills, fields of produce and of course vineyards.
The sense of community is strong in the region and every cellar door you visit, you feel like you've just had a glass of wine and perhaps a feed with your old uncle Tom and aunt Sarah.
Wine Regions in Victoria
Well hopefully you've had a little bit of insight to the state's wealth of wine. Victoria is abundantly rich in history and wine culture, not to mention we didn't even dive into what you can get up to in Melbourne City, but that's a different ten thousand word thesis.

Happy hunting, drink responsibly but most importantly have fun exploring the exquisite wine regions in Victoria.