You've picked the right spot; with the beach just 15 minutes away from your closest winery, there's never a dull moment in the region. But finding the best wine tour in McLaren Vale amongst tens of tours available can be hit and miss if you don't have experts on the region such as ourselves to show you the most informative, friendly, and bang-for-your-buck options.
We've segmented this review on the 4 most popular formats of wine tours;
The Best Wine Tours
Limo Wine Tours
Bus Wine Tours
Cycling Wine Tours
Other Popular Articles on Mclaren Vale
The Best Wine Tours in Mclaren Vale by Car
This category includes all wine tours by car, from luxury, shared and private tours. We'll include all information about the tour as well as booking details if you decide you're keen to book on the spot.
Full-day Wine Tour of Mclaren Vale – by Wine Diva
Wine Diva has been touring the Vale for quite some time, and they have the expertise to offer a fantastic and informative experience.
For groups up to 8, cruise along with a charismatic tour guide in their luxury Mercedes Benz bus and experience private tastings with local winemakers, complimentary lunch platters amongst the vines, with pick up and drop off included.
This tour has been rated one of the best in the region and not just by us, their recommendation comes reinforced by many who have experienced the region. It's the perfect balance of a premium, informative yet relaxed wine tour. Wine Diva don't really have a set routine for the wineries they visit but after booking you'll be given more info on the direction of your trip. See details below!
More Info: Tour
Price: $ 165.00
Reviews:
5.0 Google Review from 15 reviews
5.0 Trip Advisor from 303 reviews
Mclaren Vale and the Cube Experience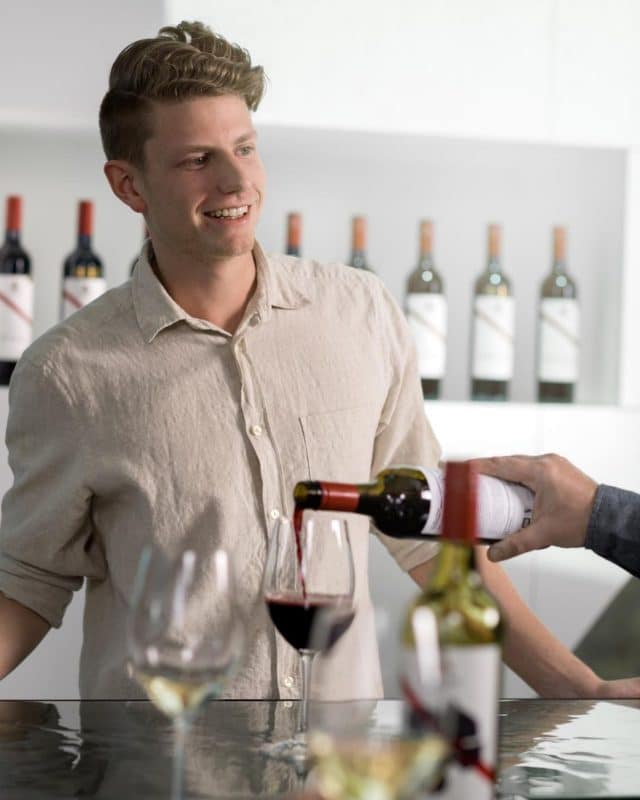 This wine tour of the Mclaren Vale region summarises the offering of the abundant land (almost) in a day. From coast to country, there are four stops – which may not sound like much, but when we wine tour un-guided, we hardly make it past the second winery.
Start at stump hill cafe to get the pallet charging with a few wines from the region that are slightly more boutique and not on offer via cellar door. Then it's off to the trophy catch, the place worth doing a post about, d'Aranberg's Cube. The Cube is a ginormous, extraterrestrial relic-like structure that almost looks as if it could be an offering to the gods thousands of years ago, yet no one understands the physics of how it was erected.
We won't spoil the surprise, but we'll give you a taste – on this tour, you get to indulge in a premium wine tasting on level four. You're given ample time to survey the galleries, and then it's to Polly's Restaurant for a 2-course meal. You can read more about it in our write-up on the Best Wineries in Mclaren Vale.
It doesn't end there; then it's off to two more wineries. It is subject to rotate every now and then but commonly, you'll head to Beresford Wines and Wirra Wirra Vineyards to finish off the day!
More Info: Tour
Price: $ 195
Reviews:
4.4 Google Review from 16 reviews
4.0 Trip Advisor from 168 reviews
Limo Wine Tours Mclaren Vale
See Mclaren Vale in style. Indulge in the comfort of being chauffeured in a Limo, through the countryside stopping in at some of the best cellar doors in the country.
Grandeur Limousines Wine Tours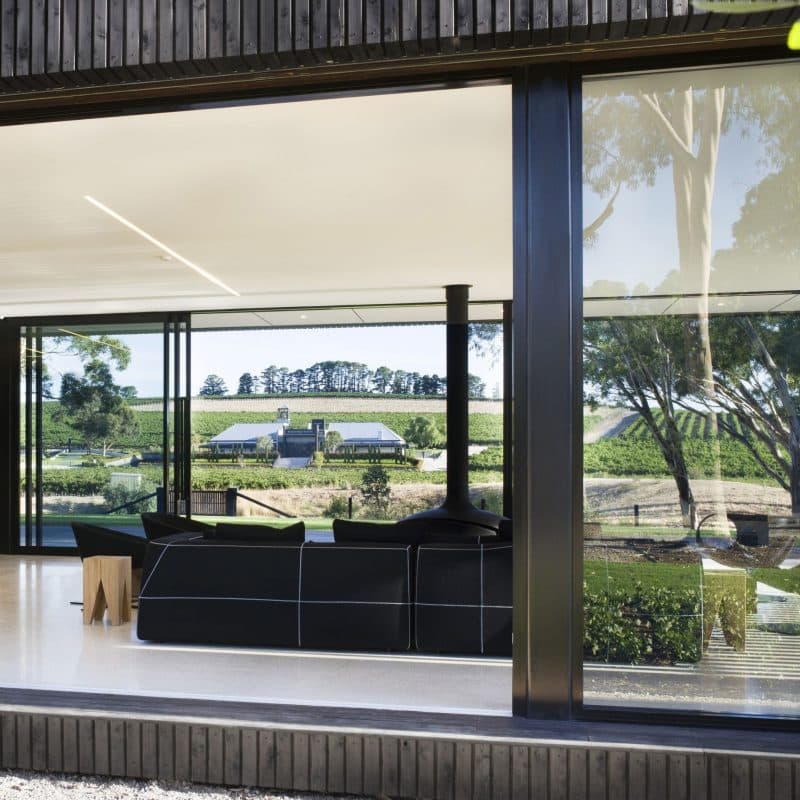 Whether you're on a hens party, honeymoon, or you're famous and not trying to be inconspicuous… at all, Grandeur Limo Wine Tours Mclaren Vale offers the most eloquent, unrivalled and premium chauffeur services in the region.
With so many luxury accommodations in Mclaren Vale, it's easy to slot right into the indulgent life. It's no misconception that the last few years have been tricky for everyone, so we dare say you deserve to be treated like a queen.
One of the reasons Grandeur Limos stands out among the rest is that it isn't a one-trick pony, one size fits all or whatever metaphor you want to use; you can completely tailor your trip beforehand and then on the day simply relax and let the pros do their thing. Unless you know nothing about the region and you do not wish to, then they also can solely take care of the planning as well. Check them out below!
More Info: Tour
Price: $
Reviews:
Google Review from reviews
Trip Advisor from reviews
Bus Wine Tour Mclaren Vale
Whether you're looking for a private bus tour with a large group (usually up to 20 people) or you don't mind going on your wine adventure with a few new companions, a bus tour offers flexibility and it's a great medium to meet fellow wine lovers.
McLaren Vale Hop On Hop Off Tour – City Pick Up & Return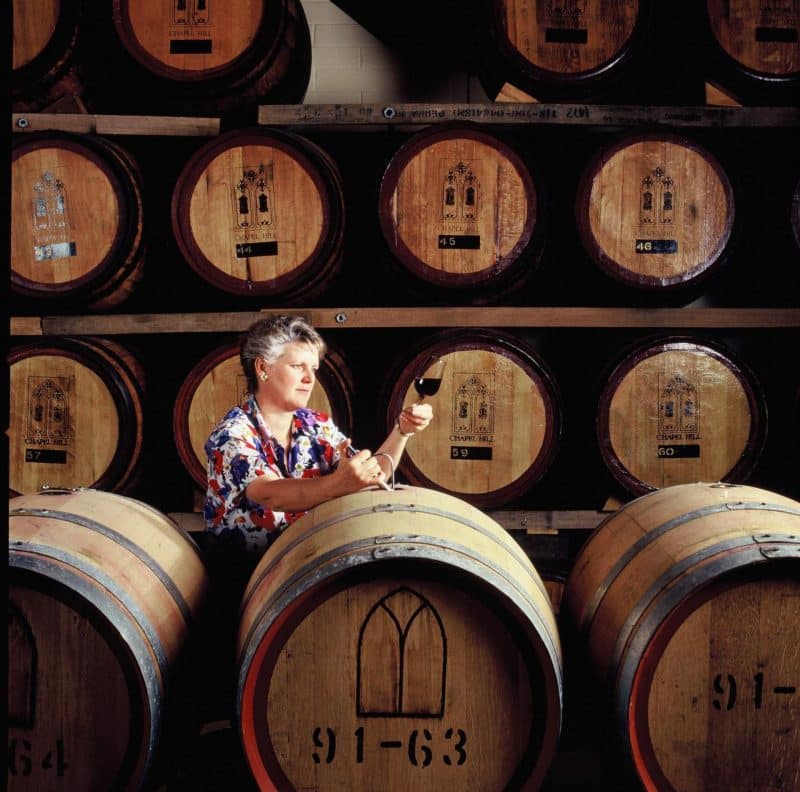 There is great flexibility on this simplistic wine tour through the Mclaren Vale region. If you don't like the idea of formality or someone guiding you through the history and popular grape varietals of the region, then the bus tour might be the option for you; it's also almost half the price. But with a price decrease, there are obviously fewer perks.
With the bus tour, you have to be really organised. It's a hop-on-hop-off system with the option to spend longer at wineries. But YOU have to book your lunch or tasting – the company does not do this for you. So it's best to have a solid itinerary and work off that.
(Want a sneak peek of the Winery Lunches in Mclaren Vale you should choose from?)
The perks of the Bus Tour? Well, no one has to risk blowing over the limit (or worse), and no one has to sacrifice participating in the wine tasting to drive their annoying (chanting in the back seat) friends from winery to winery.
Pick up and drop off in Adelaide CBD or in Mclaren Vale at the Stamford Plaza Hotel.
More Info: Tour
Price: Approx. $ 79.95 pp
Reviews:
4.8 Google Review from 74 reviews
5.0 Trip Advisor from 1426 reviews
Cycling Tours, Mclaren Vale
If you're a bit of a thrill-seeking vino enthusiast, then a cycling tour through the Mclaren Vale may be the experience to scratch that adrenaline itch. But different tour companies offer different levels of experience, one may give you a flat and cruise ride, pick the wrong (or right) one, and you may just be speeding down more advanced hills and bush tracks holding on for dear life.
Escape Goat Cycling Tours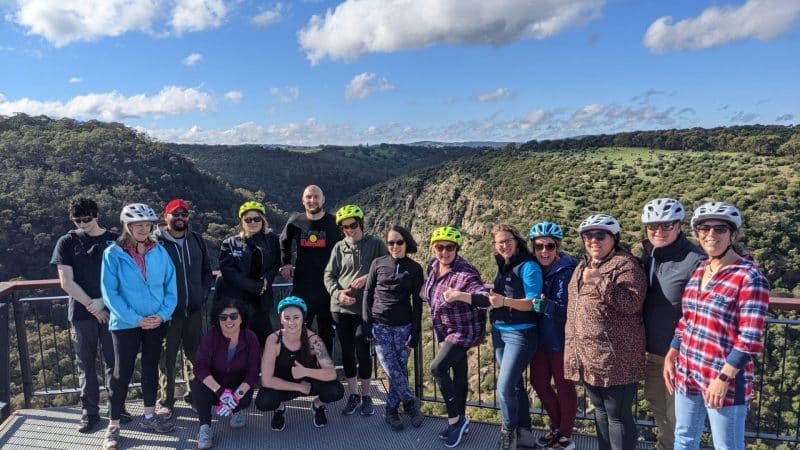 The Escape Goat bike tour is not your typical wine-tasting excursion. Rather than being a traditional wine tasting journey, it's more of a nature-based adventure through this beautiful section of South Australia by mountain bike with plenty of good quality wine tasting and local products included! You'll ride high-end mountain bikes, so you get to see the country instead of being restricted to asphalt roads and bike paths.
You'll see some amazing areas of the region that other tourists don't get a chance to witness. You'll zip through some of South Australia's spectacular National Parks, descend Wickhams Hill in an exciting (but easy) downhill ride, and crawl through the vines to discover delicious local wineries.
If you're concerned about your fitness, don't be. You'll begin at the highest point in the region and ride mostly downhill! This is a leisurely bike journey for new bikers.
Trips operate daily, including Wednesdays, Fridays, and Sundays. Other days may be arranged if there are no Wednesday trips during off-peak period.
More Info: Tour
Price: $ 159
Reviews:
4.8 Google Review from 38 reviews
5.0 Trip Advisor from 547 reviews