Rutherglen is a small town in North East Victoria, located on the banks of The Murray River, just three hours out of Melbourne City (provided there is no holiday hell traffic).

The Rutherglen wine region is one of Victoria's ultimate food and wine destinations. There are over 20 award-winning wineries in Rutherglen, alongside heaps of exceptional restaurants, cafes, and fabulous local produce farms. Rutherglen is also home to some of the most picturesque camping, fishing, cycling, swimming, and boating spots in the state.

If you wear ripped tight jeans, listen to The Rolling Stones, and solely eat sourdough and avocado, then there are endless farmer's markets, art exhibitions, and live gigs to check out around town! But let's be serious, it sounds like you're on the hunt for some great wine. Here is what you need to know.
---
The Rutherglen Wine Region and History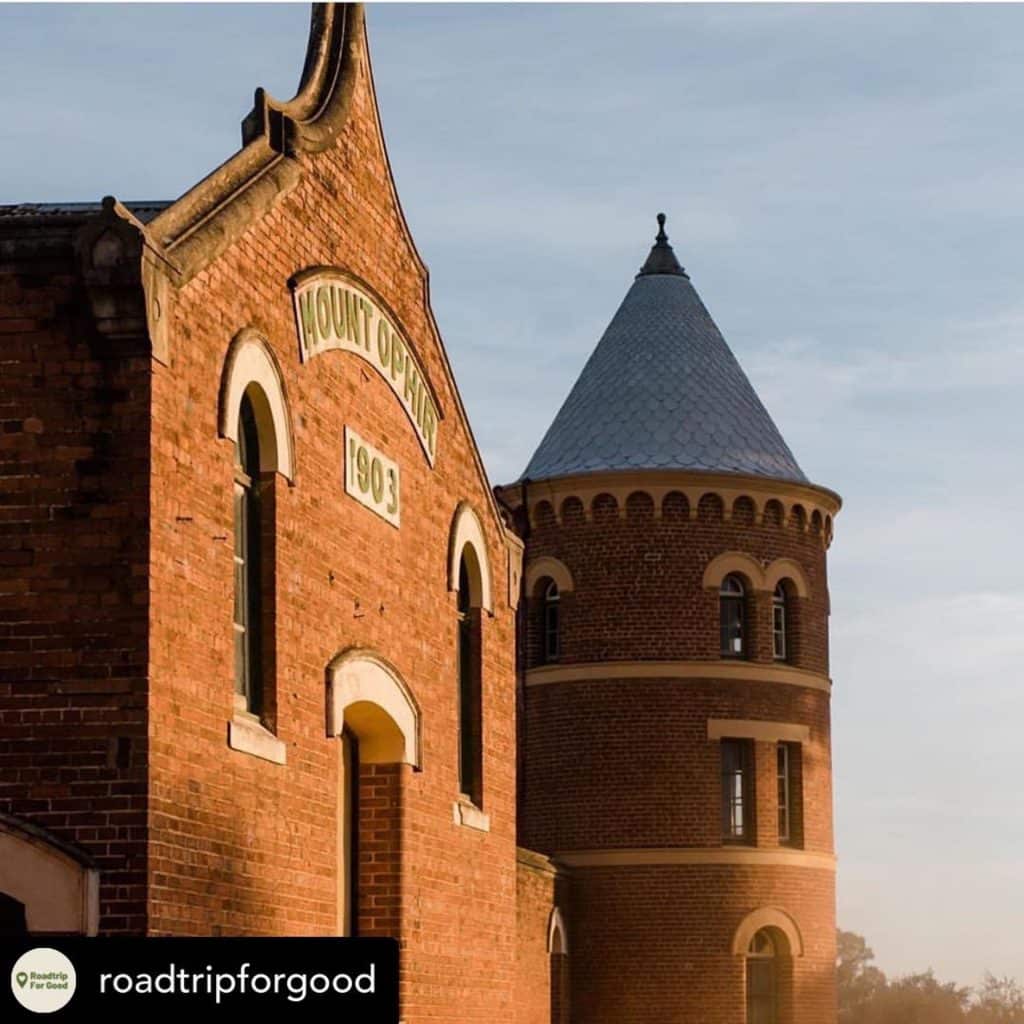 Rutherglen was originally named Wahgunyah Rush; the bet was laid upon John Wallace, owner of the Star Hotel, that he could rename the town to Rutherglen after his birthplace in Scotland, if he shouted them drinks for the night; to which he replied in a thick Scottish accent "right you are!"

The foundation of Rutherglen's origin is gold. Pioneered by money-hungry settlers in the 1850s, this town soon had a couple of churches, a school, and a post office; what more do you need? But something was missing…
.
When the gold rush ended, the town started to focus on agriculture and viticulture, trades that were a little bit more sustainable. Many families that once were miners planted vines on their land; that's why the vineyard quantity to landmass is so high with over 20 wineries all in close range.

The Rutherglen wine region draws its flavour and nutrients from the Murray River. The Murry runs for 2,500 kilometres; collecting sediments and minerals along the way. The nutrients are then deposited into the nearby vineyards giving the Rutherglen wine region a distinct, complex personality. The soil is predominantly "Black Dog Fine Sandy Loam" and medium-heavy clay, which is quite often associated with mining gold.

The climate is cool at night and warm during the day. The even temperatures help a broad range of grape varieties ripen to their maximum potential, reaching peak flavours for which Rutherglen is so famously known.
Though the region produces many different grape varietals; Shiraz, Durif, Muscat and Tokay are the top sellers. These grape varieties thrive in the climate and the area has gone on to become one of the essential fortified wine-producing regions in Victoria.

The rich history and soils all calculate why Rutherglen wineries are some of the best in Australia.
---
How To Get Rutherglen Wineries
By Car: From Melbourne Approximately a three-hour drive from Melbourne. Take the Hume Highway North and exit at Springhurst for the final 15km stretch to the Rutherglen Wineries.
From Sydney: Approximately a six-hour drive from Sydney. Take the Hume Highway south exiting at the Murray Valley Highway overpass. Follow the Murray Valley Highway for approximately 30km directly into Rutherglen.
From Canberra: Approximately a four-hour drive from Canberra. Take the Barton Highway north, exiting onto the southbound lanes of the Hume Highway. Remain on the Hume Highway, exiting at the Murray Valley Highway overpass. Follow the Murray Valley Highway for approximately 25kms into Rutherglen.
By Air: The nearest airport is in Albury with flights daily from Melbourne & Sydney. Taxis and car rental companies operate from Albury Airport. Rutherglen is just an easy 30-minute drive away.
By Train: V-Line operates multiple services from Melbourne daily. With coach transfers to Rutherglen available from Wangaratta.
For New South Wales visitors, the XPT services Sydney to Albury multiple times daily. Coach services are available from Albury to Rutherglen.
For the most practical way to see the region why not book a Rutherglen winery tour?
---
---
7 Highly Reviewed Wineries to Visit
So now you know a bit about the region, the history, and the wine; you can enjoy our top 7 picks for Rutherglen wineries you gotta' visit. May this guide you into a killer weekend of a wine trip.

Chambers Rosewood Winery
Chambers Rosewood Winery is a laid-back, family-owned winery, first established by William Chambers in 1858. the Chambers family has been making wine at Rosewood for over six generations; that's a whole lot of history and experience.

While Bill Chambers is often found at the cellar door on the weekends, it is his son Stephen who runs the winery after taking up the operation in 2001. This winery is home to some of Rutherglen's finest vintages. If you're after a down to earth, family-owned, affordable winery – Chambers Rosewood Winery should be on your list. The staff are friendly, very informative, and are always willing to give you insight into the history of the winery.
Rating:
4.8 ⭐️ Google Review from 39 reviews
4.5 ⭐️ TripAdvisor from 118 reviews
Scion Wine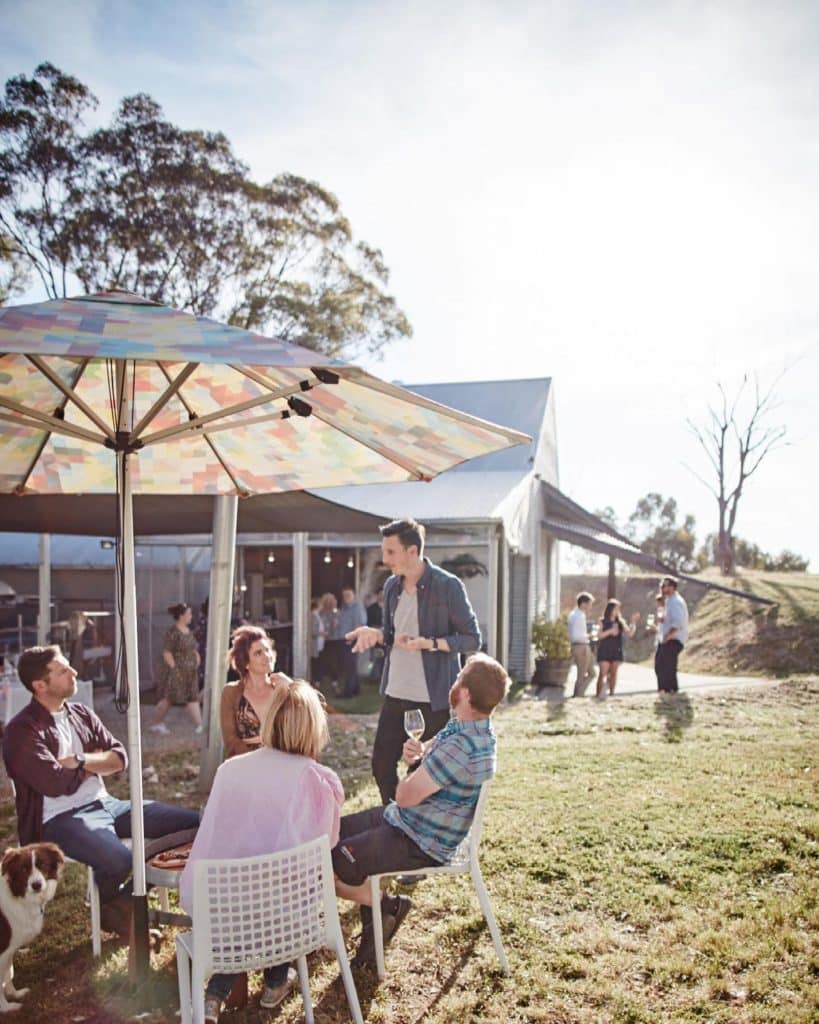 A hidden gem established in 2002, Scion Vineyard & Winery is located in the heart of Rutherglen. They are producers of artisan wines, handcrafted from vine to bottle. With views overlooking the countryside, there are 8 acres of vines, producing high-quality wine.

Rowly Milhinch is the owner and winemaker at Scion. Ten years, two small vineyard sites, a winery and cellar door later, Rowly's winemaking style has evolved through inspiration from France and food. All about sustainability, they use solar power to run their winery and cellar door. And a small cluster of beehives enhancing biodiversity on their farm.

If you're slightly overwhelmed by the possibility that you may miss out on some fantastic wineries simply because there is not enough time in a day to see them all, then check out some Rutherglen winery accommodation!
Rating:
4.8 ⭐️ Google Review from 58 reviews
4.5 ⭐️ TripAdvisor from 190 reviews
Morris Wines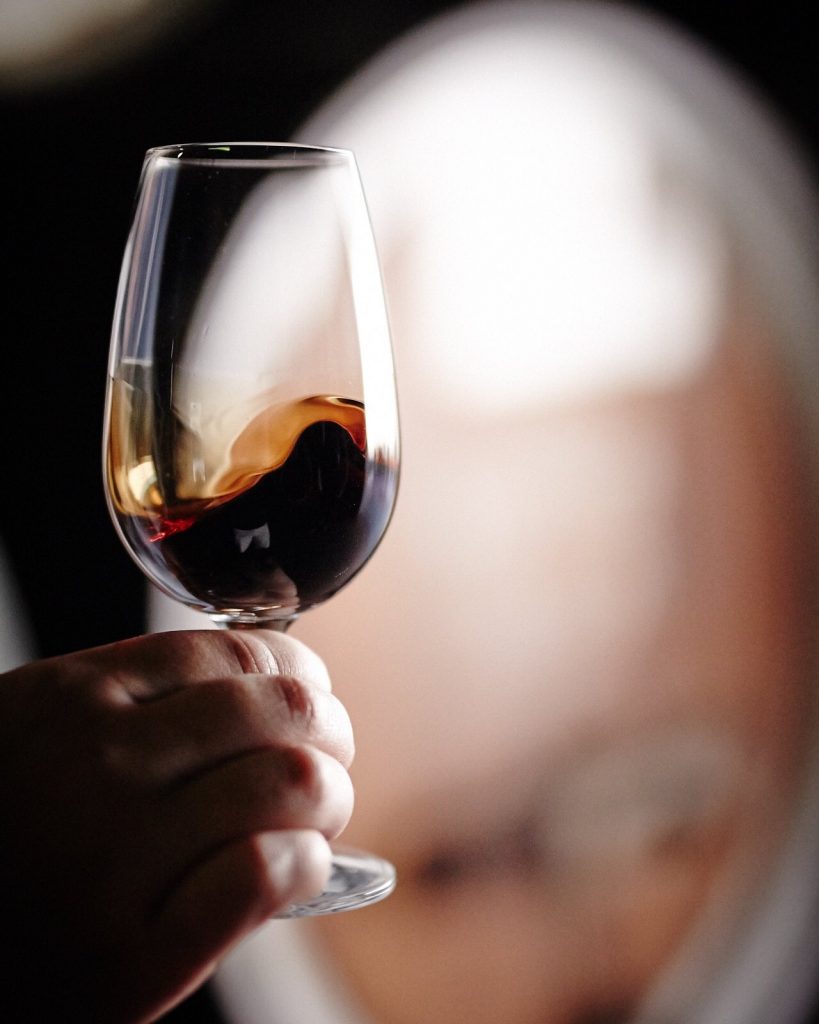 One of the world's finest fortified wineries, Morris Wines is one of the iconic Rutherglen wineries with over 150 years of history. Today, David Morris continues the family's winemaking history of combining tradition with contemporary techniques.

Friendly staff, fantastic wine and a history lesson all found in one winery. Morris wines should definitely be on your list of wineries to visit in Rutherglen. You can thank us later.
Rating:
4.9 ⭐️ Google Review from 33 reviews
4.5 ⭐️ TripAdvisor from 56 reviews

Stanton & Killeen Wines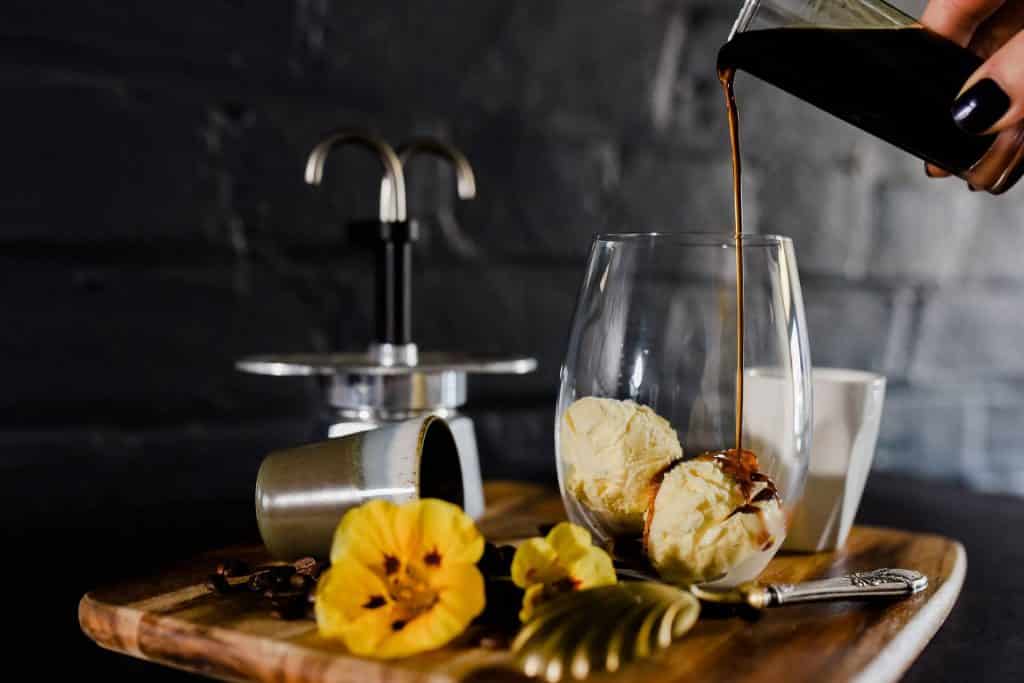 Seven generations and 143 years old, Their vineyards produce outstanding fruit from 90-year-old Shiraz vines. Stanton & Killeen Wines cover over 30 acres of fertile land in the region of Rutherglen. Head to their cellar door to try exclusive, unique wines that are only available to try and purchase at the winery itself. While visiting their cellar door, you can hear all about their history, 143 years of it to be exact! The staff are super friendly, there are great wines to sample, and there is an overall great atmosphere at Stanton & Killeen Wines.
Rating:
4.8 ⭐️ Google Reviews from 54 reviews
4.5 ⭐️ TripAdvisor from 118 reviews
Campbells Wines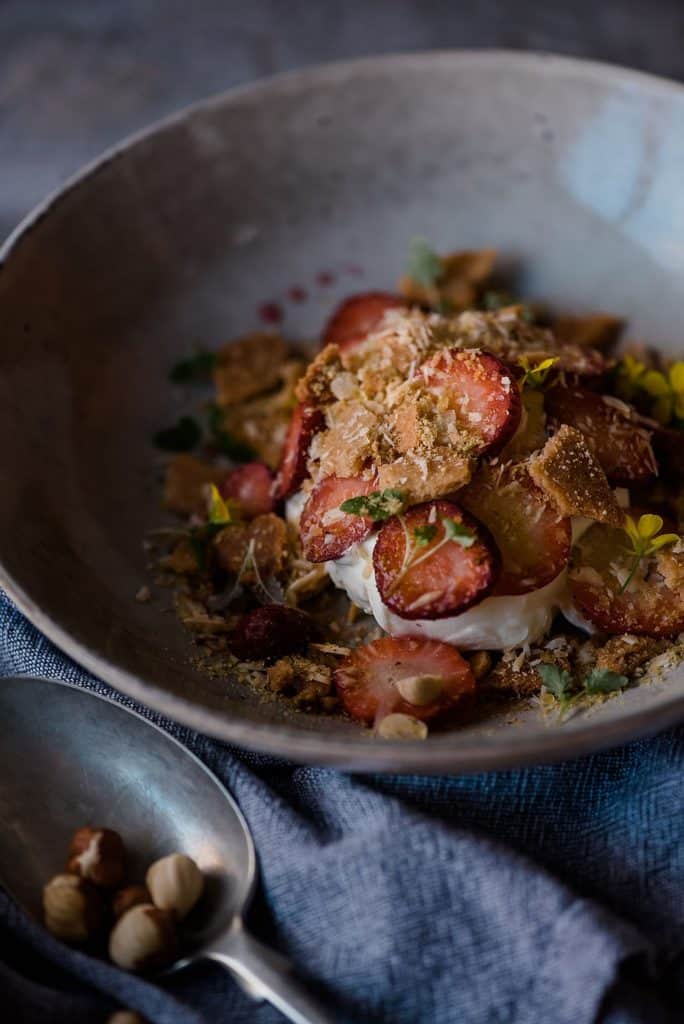 Over 146 years of experience in Rutherglen, Campbells Wines are all about passion and producing modern, characteristic wines. With five generations of dedication, this family-owned winery work extremely hard to keep the dream alive. They have a hands-on approach and an uncompromised commitment to the quality of their wines. Enjoy a tasting at the cellar door, and indulge in a cheese & charcuterie platter to highlight the wines.

Jump on a Rutherglen winery tour to experience the full potential of your weekend away!
Rating:
4.6 ⭐️ Google Rating from 66 reviews
4.5 ⭐️ TripAdvisor Rating from 252 reviews
Warrabilla Wines
Warrabilla Wines began in 1991, and it's run by Andrew Sutherland Smith and his wife, Carol. The pair have established a reputation in the region for producing world-class wine. There is an extensive list of wine to taste(in particular, reds). If you love your red wine, then Warrabilla is for you. They have an impressive list of full-bodied reds, all waiting for you to taste and experience the flavours. The cellar door is a quick 12-minute drive from Rutherglen township.

Want to have more than a few vinos? Pick from the long list of luxury Rutherglen accommodation and turn your wine trip into a wine holiday!
Rating:
4.8 ⭐️ Google Rating from 43 reviews
5.0 ⭐️ TripAdvisor Rating from 90 reviews
7. Cofield Wines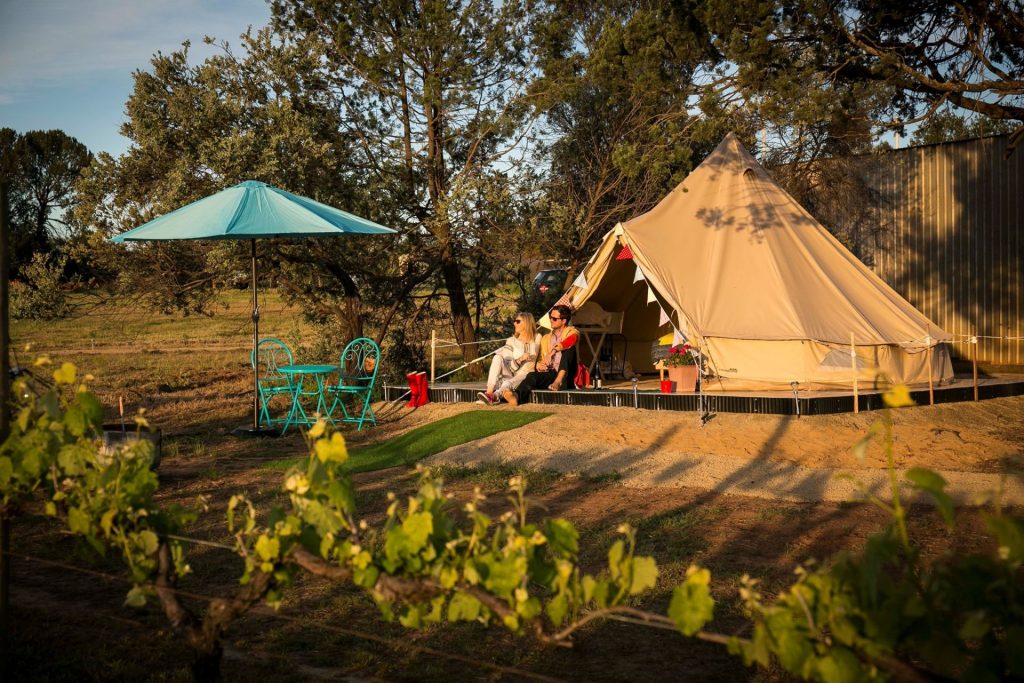 Cofield Wines is a boutique winery in the heart of the Rutherglen wine region. Cofield specialises in Sparkling, White, Red and Fortified Wines. BYO picnic or make use of the BBQ facilities on their luscious lawn area. Kids are more than welcome, with numerous areas for them to play. Cofield Wines is known for its exceptional wine at affordable prices. They have an award-winning sparkling shiraz, definitely worth trying if you're visiting this great winery. Next door is the Pickled Sister Cafe for you to experience if you didn't pack a picnic.

Cofield stands out from the rest as they are one of the few wineries to offer 'Grapevine Glamping'. Book a one or two-night stay at this awesome Rutherglen accommodation and indulge in a bottle of Cofield Wine on arrival, board games, a mini-bar, a fire-pit with marshmallows and a dinner hamper or platter.

Why not experience Cofield Wines on an informative, humorous, and uniquely catered Rutherglen winery tour? That way you can have more than a few tasters.

Rating:
4.7 ⭐️ Google Rating from 77 reviews
4.5 ⭐️ TripAdvisor Rating from 112 reviews
Things To Do In Rutherglen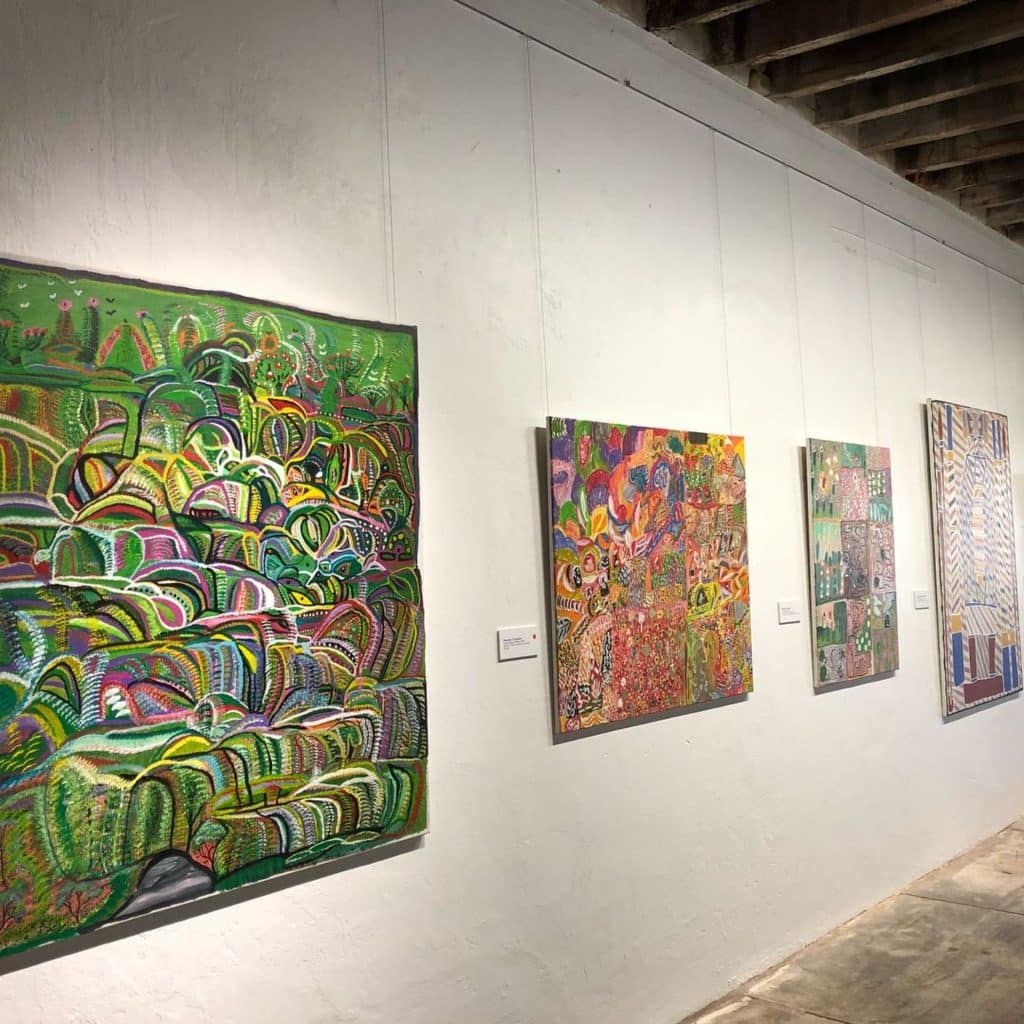 There comes a time where wine starts to taste like sour grapes and each vintage blends into the next. If you need a day off from the vino, there are a plethora of activities to partake in.

The main street has been preserved in its natural 1860s saloon, gun slingen', western charm. There are a ton of small produce shops, gift shops, bistros, cafes and galleries you can frolic around visiting.

Check out the Arts Rutherglen Sculpture Trail or hire some bikes at the information centre and cycle along the banks of the Murry. Indulge in the local produce on offer, explore the luscious gardens, or set up camp at one of the peaceful, scenic spots.
Check out a bunch of cool restaurants we've found for you – Rutherglen Restaurants Victoria

There's so much more to see than just the fantastic Rutherglen vineyards; you won't want to leave.
Looking for more regions and wineries near you?